If you are wondering ho you can use edible flowers, you're in the right place. Here at frolic and fare, our specialty is in sharing these easy-to-follow, fresh and unique edible flower recipes that anyone can enjoy at home. Feel inspired to add the beauty and benefits of flowers and romanticize your gatherings.
Edible flowers have been a part of our culinary tradition for centuries, and today many  want use them to add an elegant touch when garnishing dishes. Frolic and fare provides beautifully tested recipes with edible flowers so you get the most beautiful flavor.  The secret is knowing how much flavor you want in each bite - you don't want to overpower these delicate flavors!
Edible flower resources:
Our most popular edible flower recipes:
lavender bee's knees, our signature lemon, lavender honey cocktail
How to make candied flower petals - This simple homemade candy becomes a zen craft that is made in minutes, and will be a rememberable zero waste addition to anything you use them for.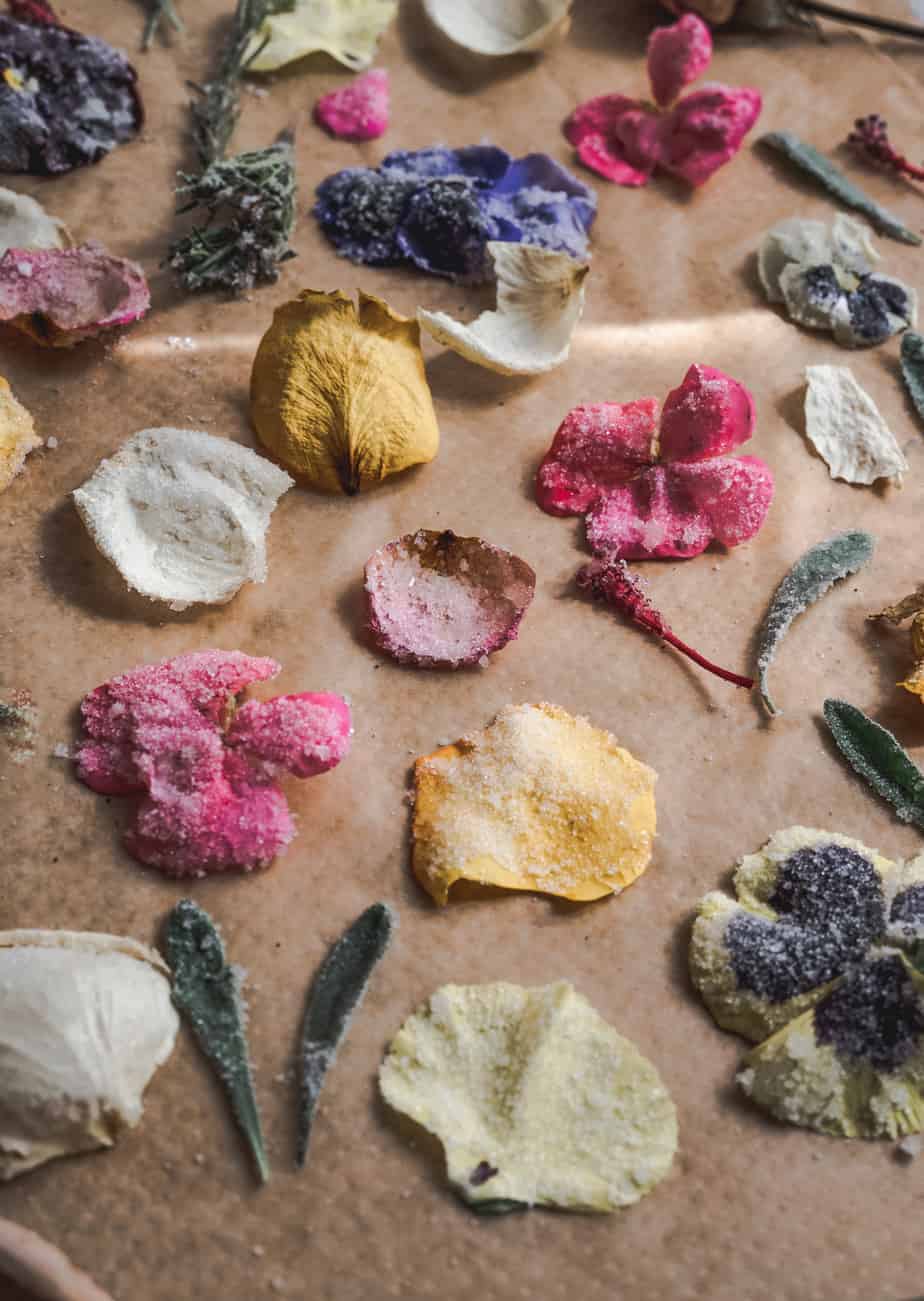 How to make lavender honey ice cream: Honey + lavender + shortbread just blend together like a dream. This ice cream sundae is full of natural summer aesthetic we're dreaming of.
How to make rose water at home - Making your own rose water at home is so simple, with no special tools required. And just two ingredients - roses and water!
Rose lemonade - Sweet, fragrant and floral rose lemonade will be your new favorite way to enjoy this classic spring and summer drink.
Lavender honey lollipops: These homemade lavender vanilla honey lollipops are perfect for enjoying on their own or as a tea spoon.
Lavender simple syrup: This honey lavender simple syrup is a sweet, slightly herbal and gorgeously floral flavoring that is perfect for lavender latte, iced coffee, cocktails, lemonade, and more!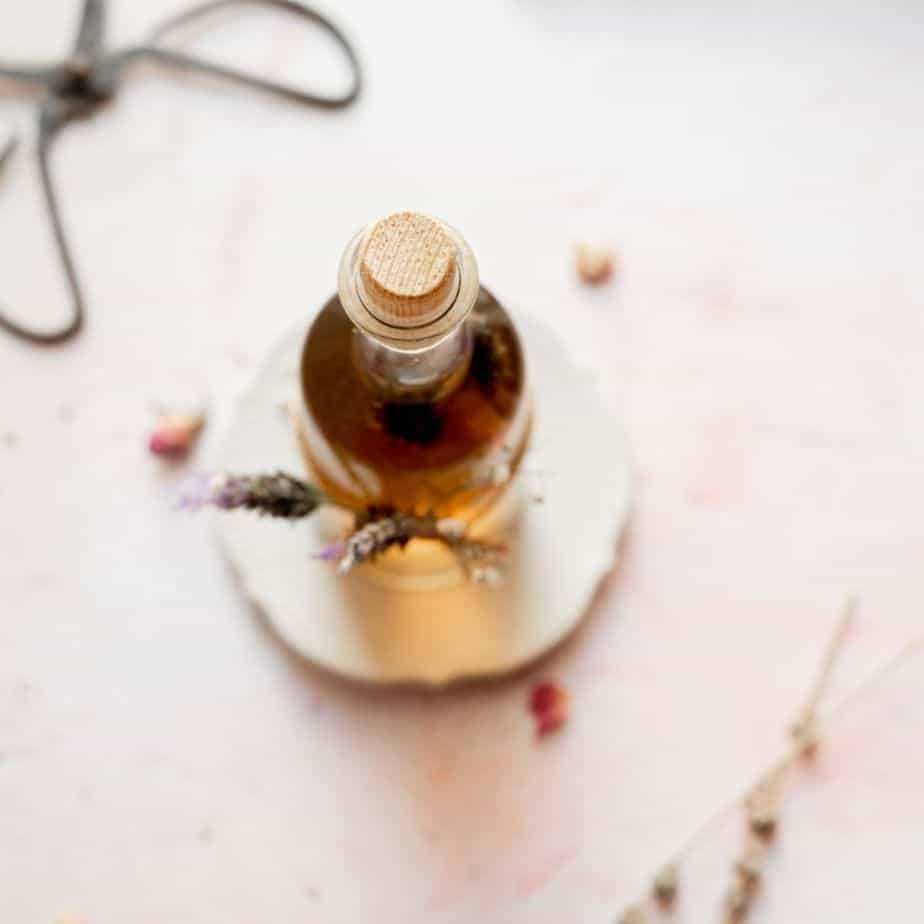 more edible flower recipes you will love
Edible flower safety tips:
A little common sense goes a long way towards ensuring your health and that of others, so make sure to read through these important precautions before consuming any type of edible flower.
Not all flowers are edible. Even simply garnishing a dish with a flower that is not edible can make you very ill. Be sure you have properly identified your plant before consuming. If you are foraging in nature,
use a plant identification app, which helps people identify harmful vs harmless plant species so they don't get sick from trying new things while hiking through nature. Identify the flower exactly and eat only edible flowers and edible parts of those flowers.
Most store bought flowers are not safe for consumption. The type of flowers you plan to use for food should never come in contact with pesticides or other chemicals. The best edible flowers are ones you grow organically in your garden. You can also find organic nurseries, or organic food grade plants online. But, wilted roses from your local grocery store is not suitable for making rose petal jam.
Never harvest flowers growing by the roadside, chemically treated lawns, or areas with lots of animals.
If you haven't tried a particular flower in culinary uses, taste a small piece of the petal before consuming a whole petal. You can be allergic to flowers. Use flowers sparingly in your recipes due to the digestive complications that can occur with a large consumption rate.
You may also be interested in:
Learn about the best edible flowers to grow in your garden
Picking Edible Flowers:
Pick your flowers in the morning when their water content is at its highest. Following information from the book, Edible Flowers – From Garden To Palate, by Cathy Wilkinson Barash:
Remove the stamens and styles from the flowers before eating. The pollen can detract from the flavor of the flower. In addition, the pollen may cause an allergic reaction in some individuals. Remove the sepals of all flowers except violas, Johnny-jump-ups, and pansies.
Only the petals of some flowers such as rose, calendula, tulip, chrysanthemum, yucca, and lavender are edible. When using just the petals, separate them from the rest of the flower just prior to use to keep wilting to a minimum. Others, including Johnny-jump-up, violet, runner bean, honeysuckle, and clover can be eaten in their entirety.
Roses, dianthus, English daisies, marigolds and chrysanthemums have a bitter white portion at the base of the petal where it was attached to the flower. Cut off the bitter part off the petal before using.
Cleaning Edible Flowers:
Shake each flower to dislodge insects hidden in the petal folds.
After having removed the stamen, wash the flowers under a fine jet of water or in a strainer placed in a large bowl of water. Drain and allow to dry on absorbent paper. The flowers will retain their odor and color providing they dry quickly and that they are not exposed to direct sunlight.
Preserving Edible Flowers:
To preserve flowers, put them on moist paper and place together in a hermetically-sealed container or in plastic wrapping. This way, certain species can be preserved in the refrigerator for some 10 days.
If the flowers are limp, they can be revitalized by floating them on icy water for a few moments; don't leave too long or else they will lose some of their flavor. You can also store the whole flower in a glass of water in the refrigerator overnight.