Refreshing rose mimosa recipe
This rose mimosa is a refreshing drink that will make your brunch or special occasion extra festive. This pink or red floral bubbly rose mimosa is so easy and delicious!
If you've been looking for an easy signature recipe for your celebration or cocktail party, this sophisticated mimosa is the perfect drink.
Why you'll love it:
Something about a bubbly drink brings on the cheer. This rose mimosa would be so pretty for your mimosa bar, Valentine's Day, a baby shower, bridal shower, or mother's Day brunch.
Ingredients:
Grapefruit juice - instead of orange juice used in a traditional mimosa, we're using tart grapefruit juice which blends well with sweet rose syrup
Rose syrup - a simple syrup made from roses
Favorite champagne - a classic mimosa calls for a dry champange - you could also use rose or sparkling wine
Optional: A hint of rose water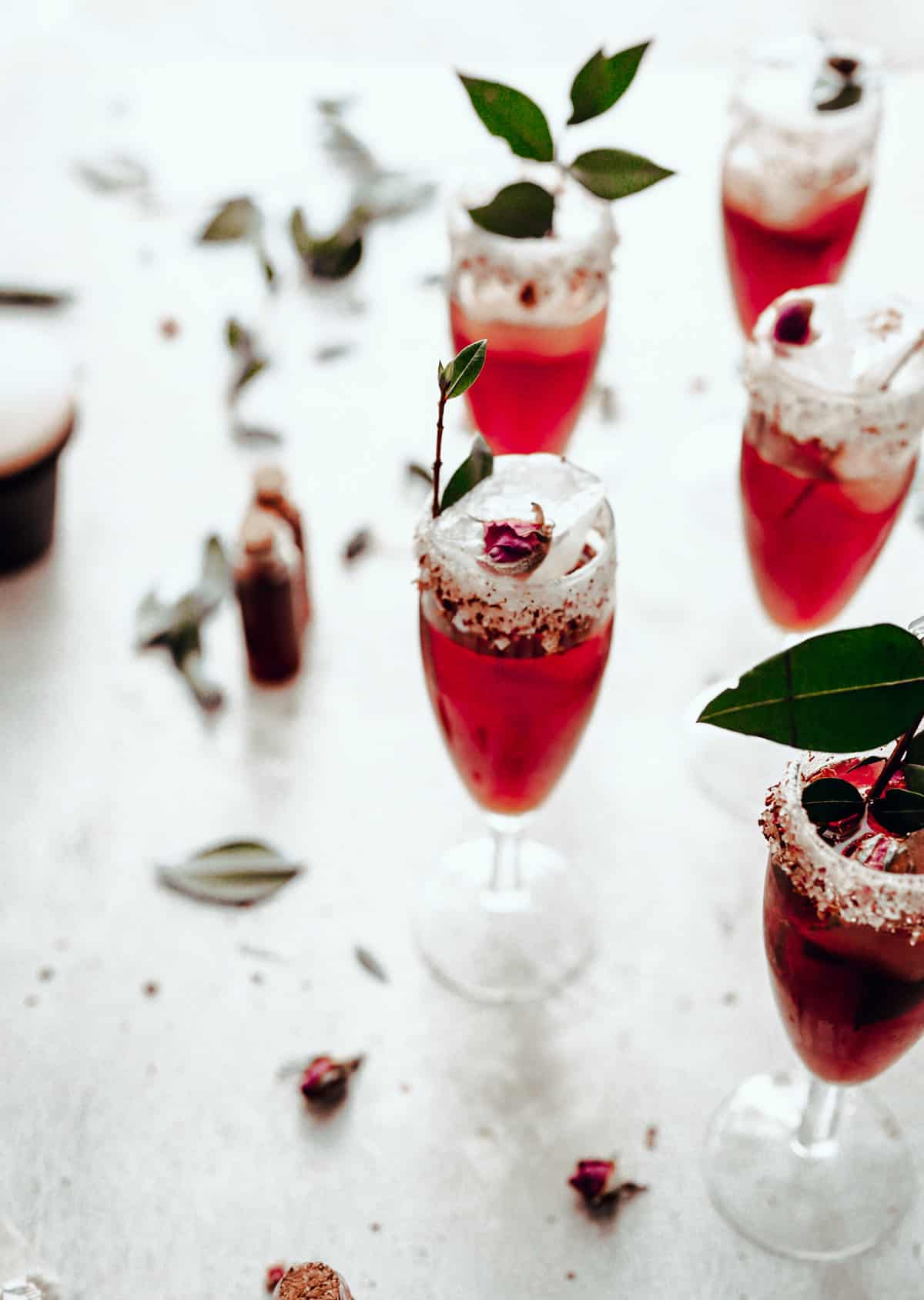 Expert advice:
Set out the ingredients with organic roses and fresh strawberries and other fresh fruit for a garnish
Use torani rose syrup or make your own
Set out rose water in case your guests want a refreshing splash
Set out other floral syrups so guests can choose their own favorite flavor
Use a pretty cocktail glass instead of a traditional champagne flute
To make pink rose mimosas:
Use pink rose syrup (link to purchase) or make your own from rose water syrup and a hint of pink food coloring. You could also set out pink champagne or rosé champagne.
To make red rose mimosas:
Use red rose syrup (link to purchase) or make your own from dried rose buds for a deep red color.