This rose gin and tonic is the prettiest cocktail and perfect for valentines day! This cocktail combines the delicate floral flavor of rose water with the Crisp, delicate, floral and refreshing, made with rose water simple syrup. You may also enjoy these 10 delicious rose water cocktails.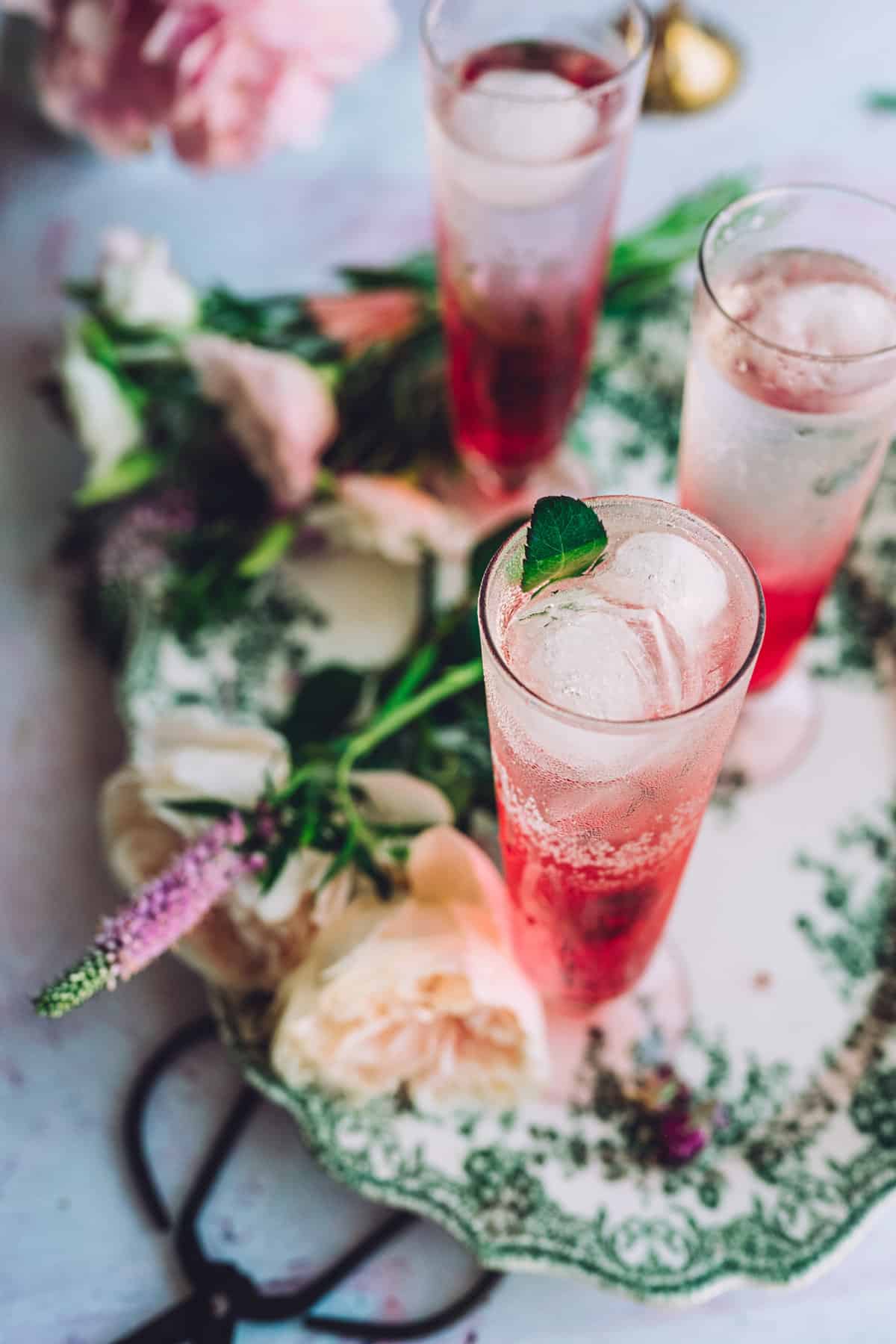 Valentines day is right around the corner and I wish I had some galantines to enjoy this pretty drink with! Everyone I know doesn't drink or doesn't drink gin. I'm a gin and tonic girl and obviously a rose lover. If you love the idea of this cocktail as much as I do, let's be friends. No seriously. I dream of having a friend I can sip a floral cocktail with!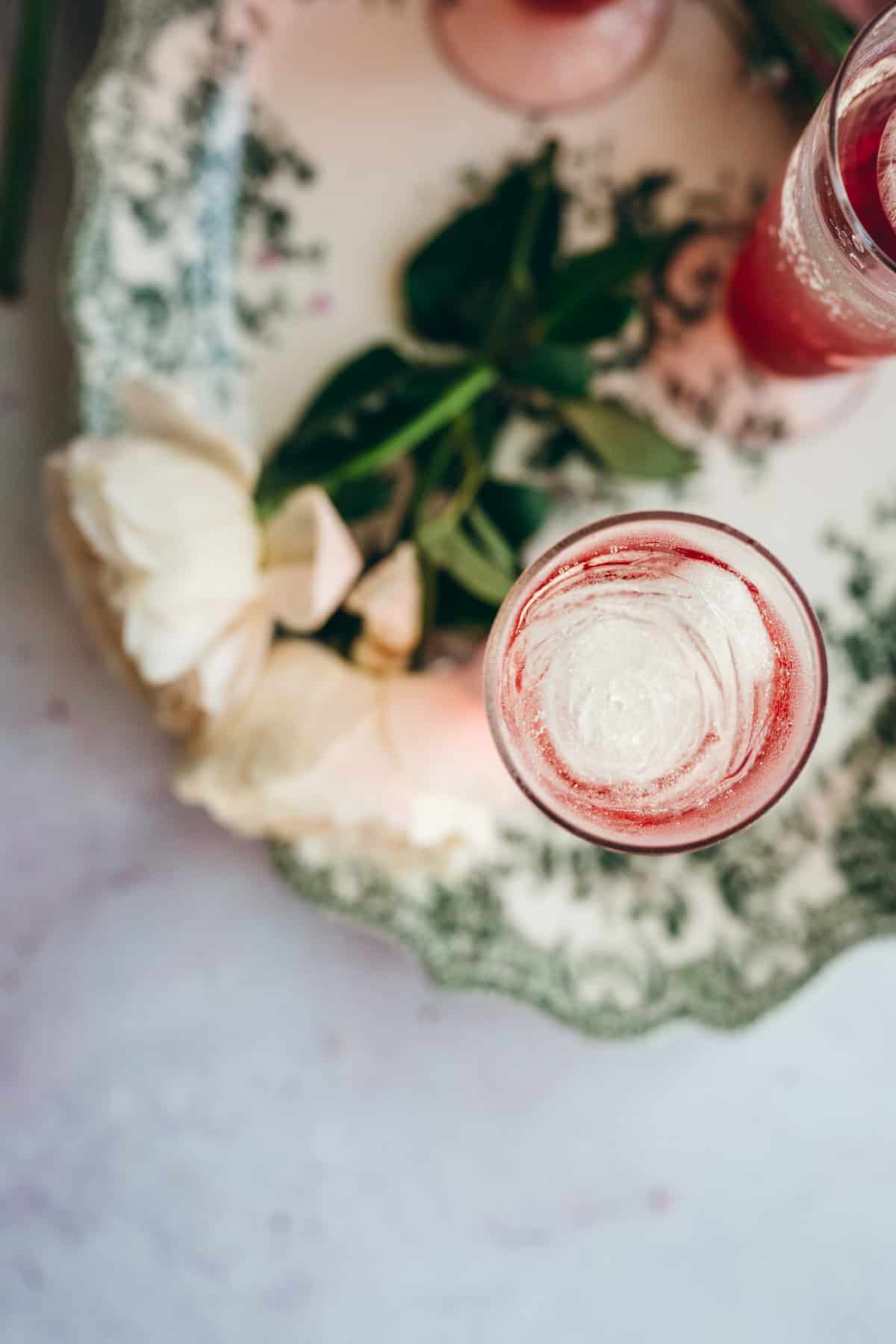 Ingredients: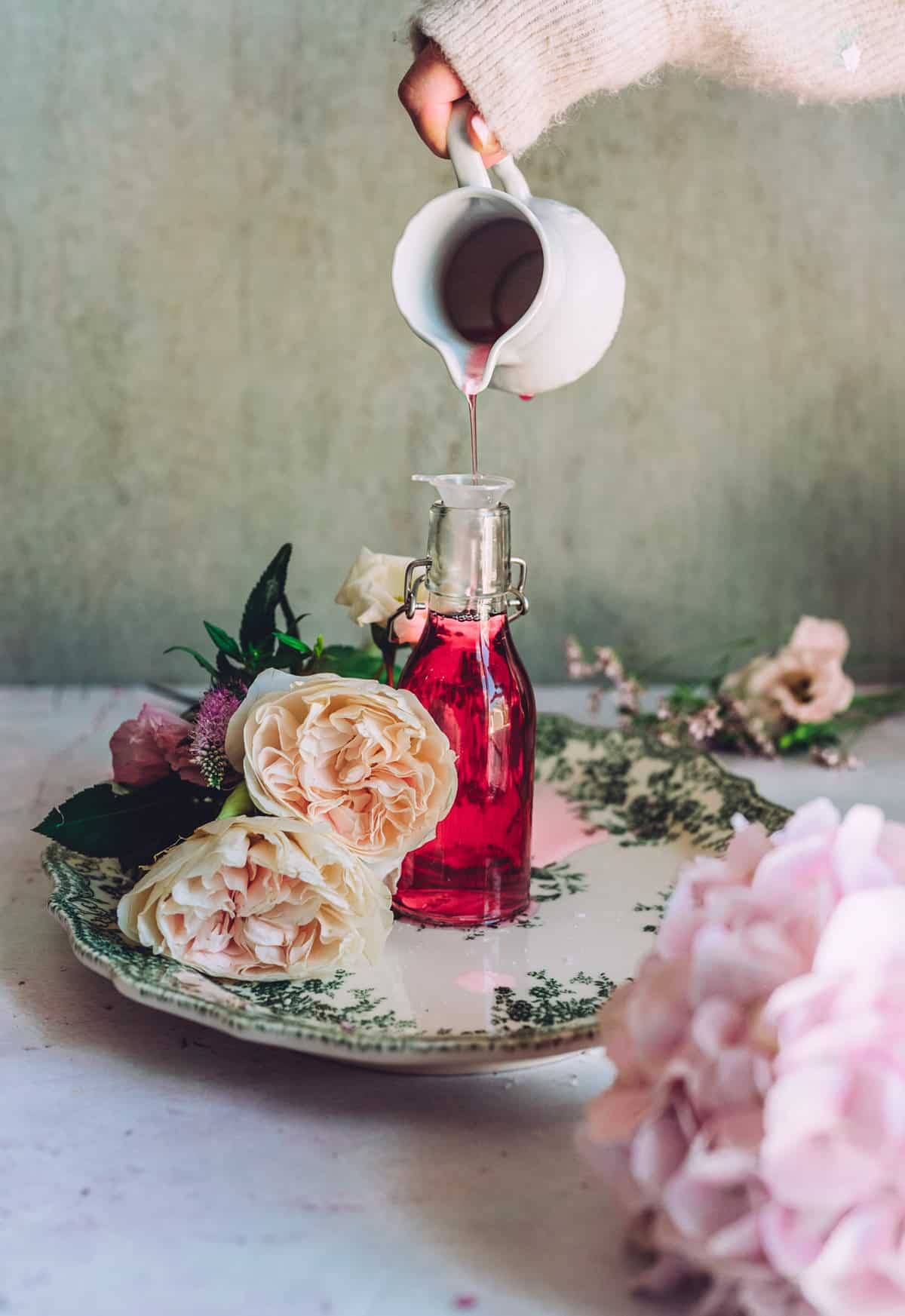 To make the rose water syrup:
To make this cocktail, you'll first need to make rose water syrup. The recipe is simple and only requires
½ cup water + ½ cup rosewater
1 cup sugar
Optional: hibiscus petals for the natural pink hue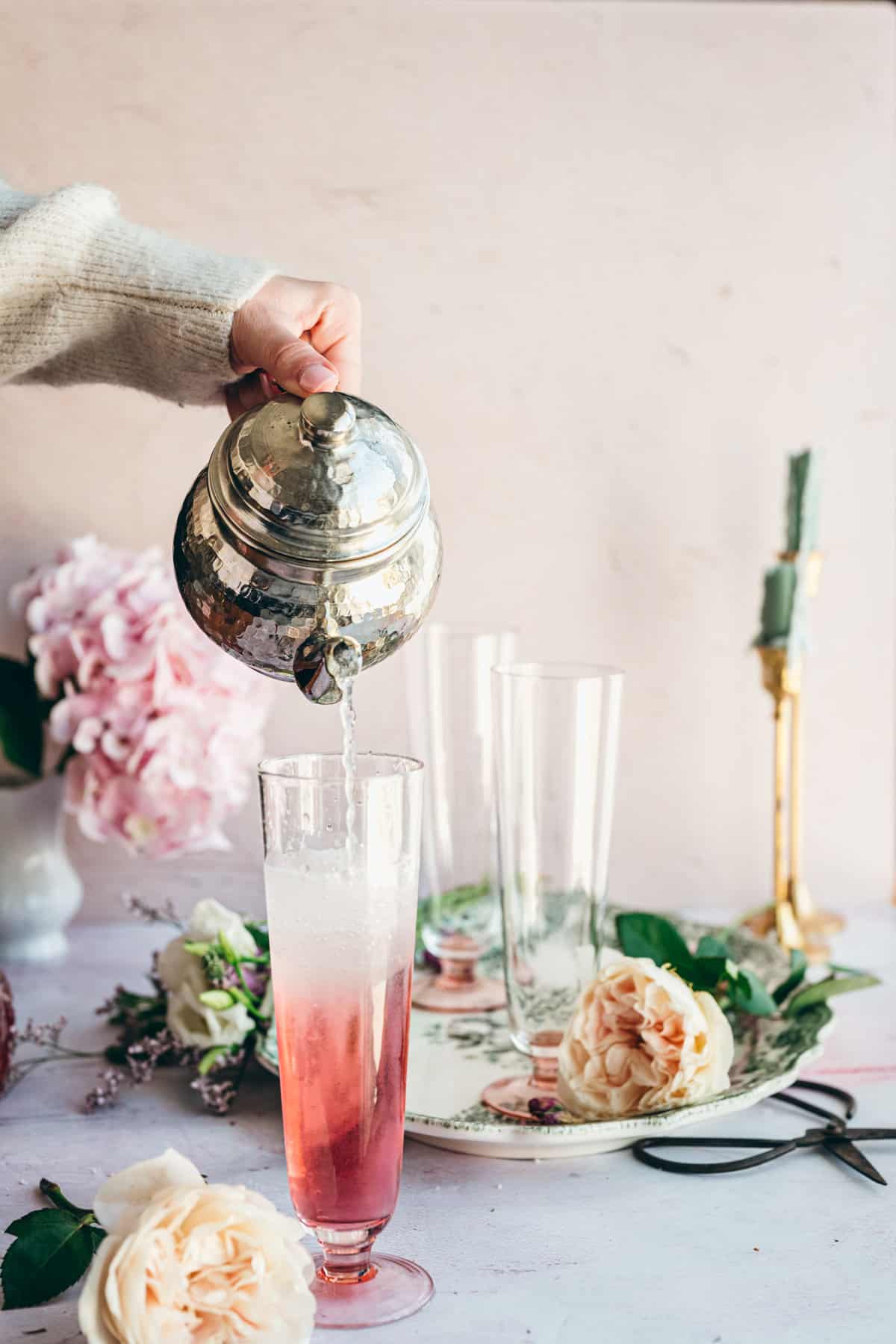 Helpful tools:
To make a rose tonic:
Add your gin, rose water syrup, and lime juice with ice into your cocktail shaker. Shake well. Strain over your glass of choice with ice. Top with tonic water. Add a garnish, and enjoy.