Free Botanical Christmas Wall Art
If there is one thing we can all agree on, it's that the holiday season is the best time to get creative and resourceful. It's a time of year we all find joyous... and expensive. That's why I'm sharing these elegant gorgeous free botanical Christmas wall art, a gift from me for you to enjoy.
Our Christmas style is always minimal but cozy. These vintage botanical illustrations fit in just right with our classic style. And better yet? They make great gifts - download your favorite, have them printed, find a nice frame, and you're done! These illustrations are copyright free in the public domain.
Flowers:
Pointsetta: The most classic christmas botanical of all! The shape of the poinsettia flower and leaves are sometimes thought as a symbol of the star of Bethlehem, which led the Wise Men to Jesus. The red colored leaves symbolize the blood of Christ. The full story on why we've come to know and love poinsettia's as the signature Christmas botanical is here.
The Christmas rose or black hellebore, is not actually a rose but an evergreen perennial flowering plant in the buttercup family. It is poisonous, and is called the Christmas rose due to an old legend that it sprouted in the snow from the tears of a young girl who had no gift to give the "Christ Child".
Pine:
The pine cone illustrations give homage to the Christmas trees we know and love. I love how these pieces elegantly highlight our walls during the season. The history of using evergreen trees in our homes and as a symbol of Christmas dates back thousands of years. Pagans used branches to decorate their homes during the winter solstice, as fresh greenery and their pleasant scent made them yearn for spring, and people have been bringing trees into their homes since the 16th century.
Cranberry + Holly:
Christmas time without cranberries and holly berries just seems unimaginable. See Candied ginger and cranberry scone recipe, White chocolate cranberry macadamia nut cookies, Cranberry sage buttermilk biscuits, Christmas Herbal Cranberry Mimosa for holiday recipes with cranberry to pair with your beautiful cranberry print.
Mushrooms: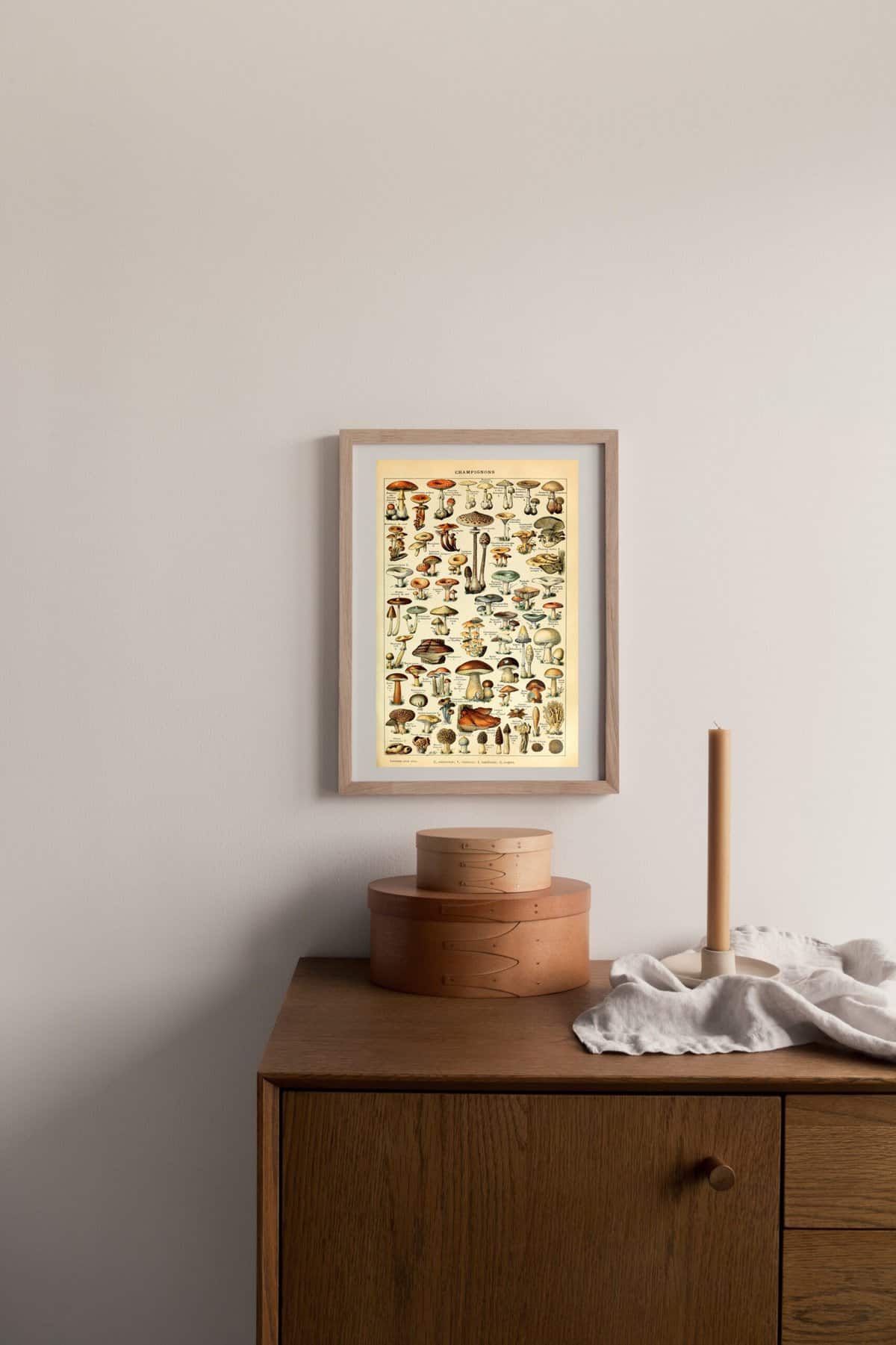 Mushrooms actually have an important influence over Christmas as we know it. I frequently use my red toast stool decor around during the season, but was fascinated after reading "The Influence of hallucinogenic mushrooms on Christmas" Give it a read, you will never look at Christmas the same way!
Download Now:
Free Downloadable Vintage Christmas Wall Art Botanical Prints Adolphe Millot
Looking for a beautiful and timeless way to dress up your walls? Look no further than our vintage botanical wall art illustrations! These prints are perfect for anyone looking for an easy and elegant way to add some classic style to their home. Plus, they're free to download and make the perfect gift for any occasion. So why wait? Download yours today! Including the infamous Mushroom print by A...