Friday morning market | Nizwa Souk
The heart of Oman's Al Dakhiliyah region comes alive each Friday morning at the Nizwa Souq, a true gem. With fresh market produce, an assortment of authentic Omani goods, and a beautiful glimpse into local culture, a trip to the Friday morning souq is a must.
I am a diplomat living in Oman. My family lives in Muscat, and it always feels like a beautiful adventure when I come to Nizwa. The first time I came to Nizwa was winter, or when we had the best, most comfortable weather. We came in the afternoon. The city was quiet, and the streets smelled like cardamom. It actually inspired me to create these rose cardamom shortbread cookie recipe when I got home.
Nizwa is about 140 km (87 mi) and 1.5 hours from Muscat. If you are staying in either Nizwa or Muscat during your trip to Oman, you should consider visiting the others as they are remarkably different and have different attractions. A cab ride will cost close to $200 USD, so hiring a local guide or renting a car is best.
The Friday morning goat market:
To fully immerse yourself in this charming experience, visiting the goat auction first thing in the morning is best. This is where the real excitement begins. It's essential to arrive early. By 6 am, that giant parking lot begins to fill up. You'll also get an opportunity to see the animals before the auction starts at 7:00 am. The energy is palpable, and the thrill of the auction is truly something special. As a visitor, you're welcome to take photos but be sure to adhere to local customs and dress codes. Keep a close eye on young children and keep them away from larger livestock, as the market can get crowded and noisy during the bidding.
To enter the goat market, park your car at the souq's car park, find an entrance, and walk to the left until you see the small circular pavilion.
Because the market is so early, I recommend staying overnight Thursday - Friday in Nizwa so you can wake up early and go. There are many charming old-fashioned ins directly outside of the souk. I love to stay at Intercity Hotel because it's modern, comfortable, affordable, and perfect for my family to enjoy without any stress after a long day of exploring.
Fresh market finds:
Inside and directly outside of the Nizwa souk, you can find an abundance of merchants selling fresh produce, fish, meat, spices, herbs, honey, herbal remedies, fresh coconut water, dates, and sweets like halwa!
I got myself some flower tea, saffron rock candy, honey, and dried violet flowers.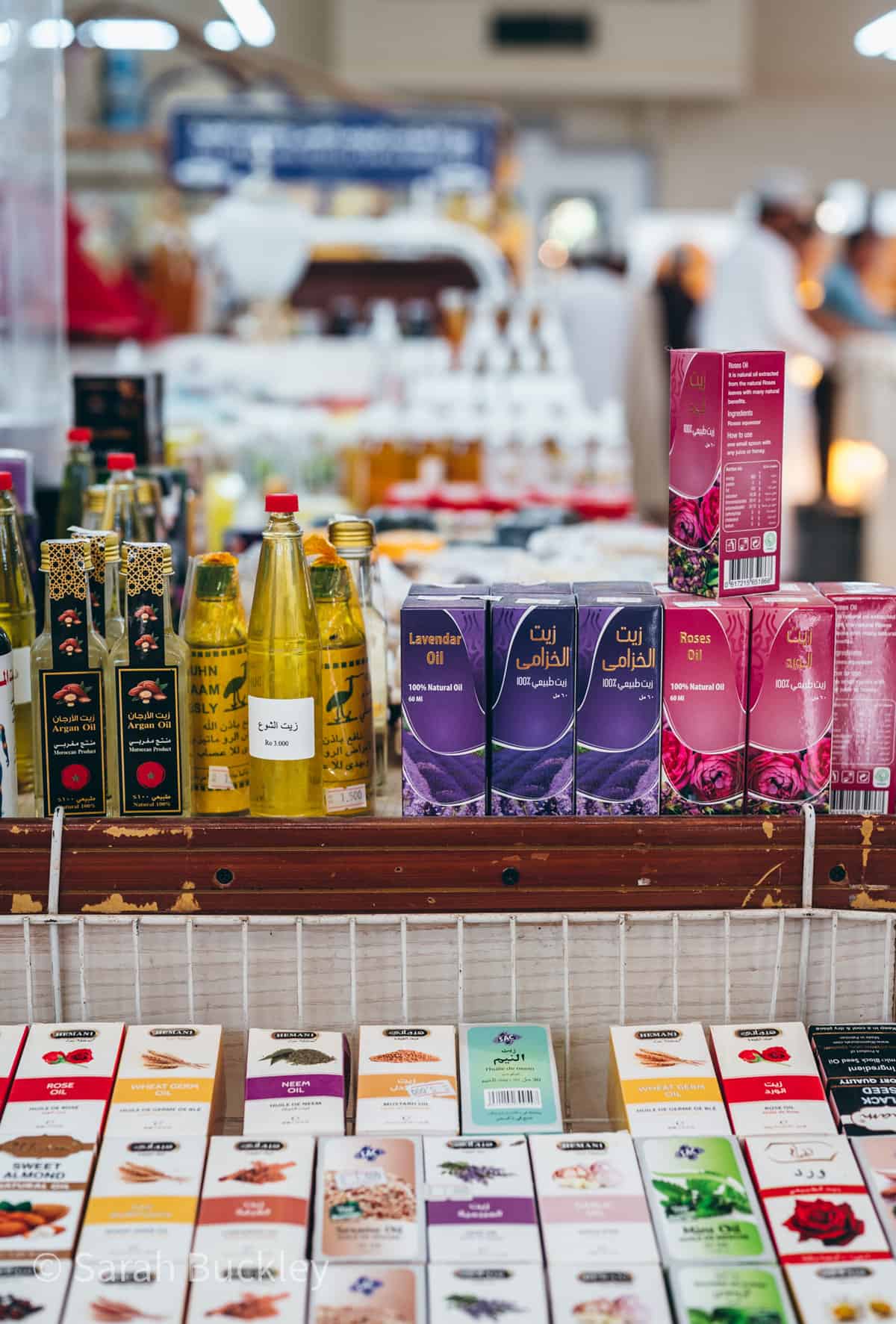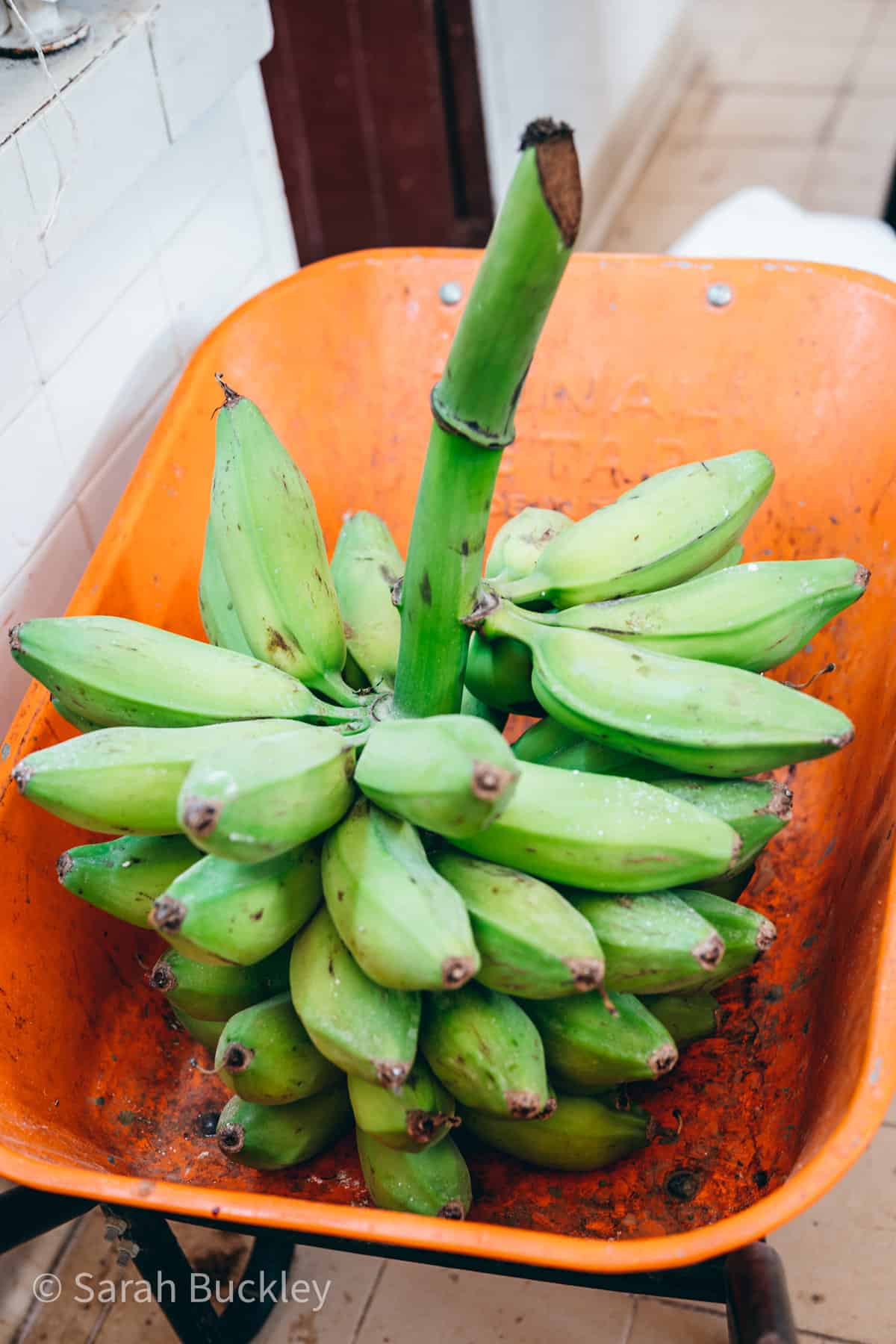 souvenirs from Oman:
Nizwa is renowned for its silver jewelry. Visit Alsaifi Jewelery in the souk for some true Omai treasures.
The most notable souvenirs you will spot are the beautiful ceramics. When I needed an abundance of planting pots for growing my edible flowers at home I headed to Nizwa for gorgeous and affordable pottery.
The next thing you'll notice is the beautiful lanterns.