How to grow edible flowers at home
Growing edible flowers is a great way to add beauty and flavor to your food. Whether you want to grow them indoors or outside, there are a just a few steps you need to take to make sure your edible flowers thrive.
Here at frolic and fare, we use edible flowers in almost all our recipes. So we started growing our own at home!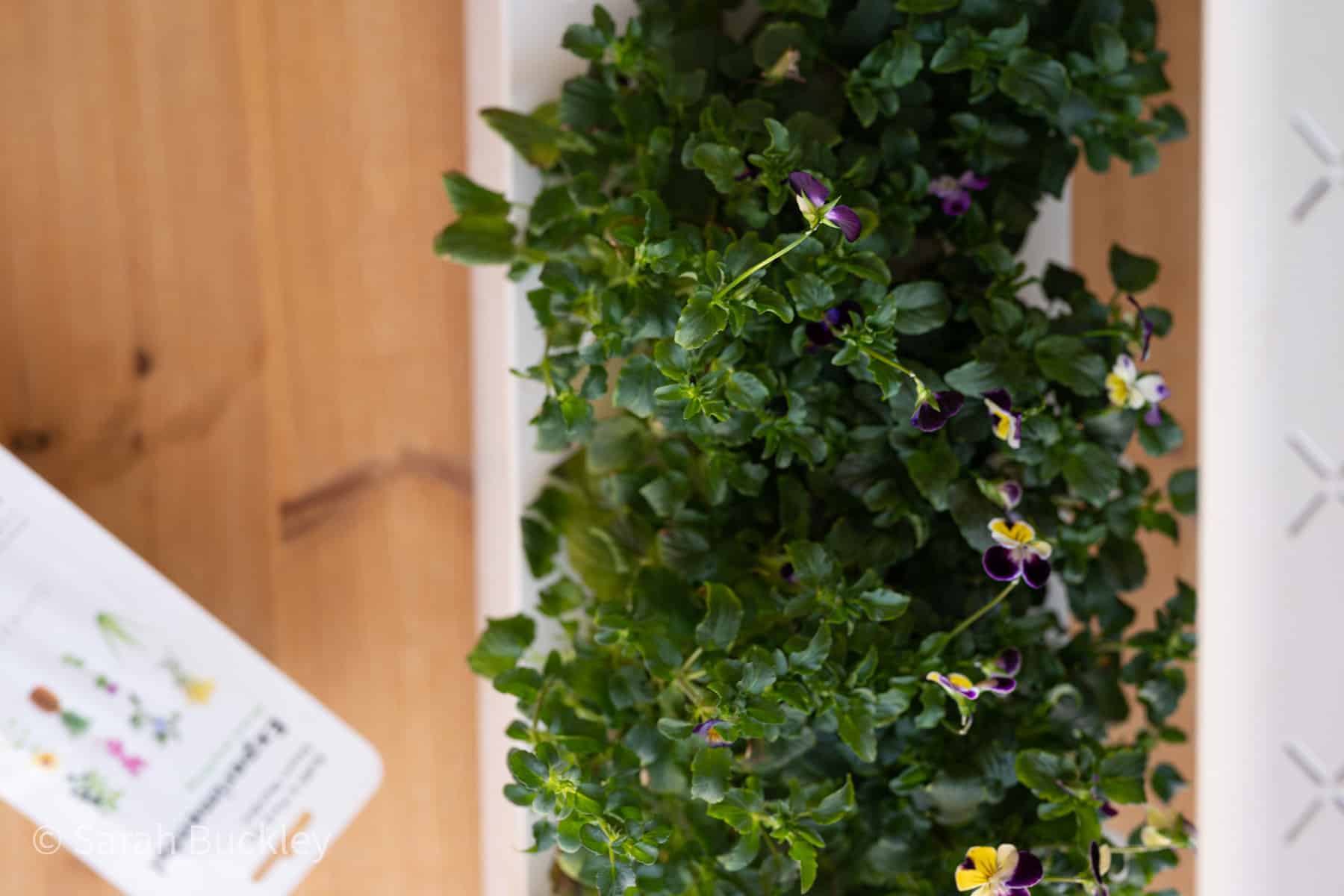 And we live in the desert, which means the climate outdoors is not ideal. But I didn't let that stop me! I primarily grow flowers indoors in a simple smart garden all year long.
However, there are a few excellent months here that plants fare well outside. So today, I'm sharing everything you need to know about successfully growing those pretty flavorful blooms! No matter what climate you live in.
Growing edible flowers indoors:
If you are growing your edible flowers indoors, you'll need to ensure you have the right environment. Ensure your indoor space has plenty of sunlight and the temperature is consistent. Consider investing in grow lights to help your flowers get the light they need. Also, be sure to provide the right amount of water and fertilizer for your flowers.
Indoors, you'll want to start by selecting an edible flower variety that's suited to indoor growing. Good options include nasturtiums, pansies, and violas. Make sure that whatever you choose is labeled as edible, as not all flowers are safe to consume.
Next, find a sunny spot for your edible flower garden. You'll want to place your blooms in a bright, indirect light source. If your spot is too shady, the flowers won't be able to get enough light and will suffer.
You'll also need to use a potting soil that's specially formulated for edible flowers. This type of soil usually has fertilizer already incorporated into it, so you don't need to add anything else. Plant the flower seeds according to the instructions on the packet, making sure to keep the soil moist but not soggy.
Growing flowers with Click and grow:
My favorite way to grow flowers in with our click and grow system. We have one in our kitchen and one in my studio, where I can easily pick flowers to use in my work. I love the click and grow because you can grow anything you want with their experimetal pods. everytime someone comes over they compliment our plants, and I have to tell them I can't take any credit when I use the click and grow. It does everything, from automatic watering, to perfect lighting, and an app that tells me exactly when my plants may bloom.
Experience the benefits of having your own garden, no matter where you live. Grow 100% organic herbs, fruits, salads and flowers, free from GMOs and pesticides, fresher than any plants you'll find in stores.
This is not sponsored, we just use and enjoy this project!
Growing edible flowers outdoors:
When growing edible flowers outside, you'll need to choose a suitable soil. Look for soil that is rich in organic matter and is well-draining. You'll also need to pick the right location for your flowers. Ensure the area you're planting gets plenty of sunlight and is protected from wind and other harsh weather elements.
Outdoors, you'll want to choose a spot with at least 6 hours of sunlight daily. Good edible flower options for outdoor gardens include chamomile, calendula, and lavender. You'll also need to make sure that the soil is well-draining and that it's been amended with compost or manure to help the plants get the nutrients they need.
Once your flowers are planted, you'll want to make sure that they get plenty of water. Water them deeply once or twice a week, making sure that the soil is damp but not soggy. If your edible flowers are in a container, you'll need to water them more often to make sure that the soil doesn't dry out.
Finally, you'll need to keep an eye out for pests and diseases. If you notice any signs of trouble, treat the problem promptly to avoid it spreading to the rest of your edible flowers.
With a little bit of care and attention, you'll be able to enjoy your homegrown edible flowers in no time!
Once your edible flowers are planted, you'll need to keep up with their maintenance. Make sure you water them regularly, and if necessary, fertilize them. You may also need to prune your flowers to encourage growth. Finally, keep an eye out for pests and diseases that could affect your flowers.
Following these steps, you can grow edible flowers indoors and outside. Not only will you be able to enjoy the beauty of your edible flowers, but you'll also be able to reap the benefits of their delicious flavors.
Growing edible flowers is a fun and unique way to add flavor and texture to meals. Whether you're growing them in the comfort of your own home or a garden outdoors, there are a few steps that you'll need to take to ensure that your edible flowers are as healthy and delicious as possible.