The best edible flowers for cake and how to decorate with them
When it comes to decorating cakes and other sweet treats, edible flowers are an eye-catching and delicious way to add a special touch. The best edible flowers to use for cake decorating are pansies, violas, nasturtiums, calendula, borage, elderflower, lavender, and chamomile. Get our gorgeous digital download for a quick future reference!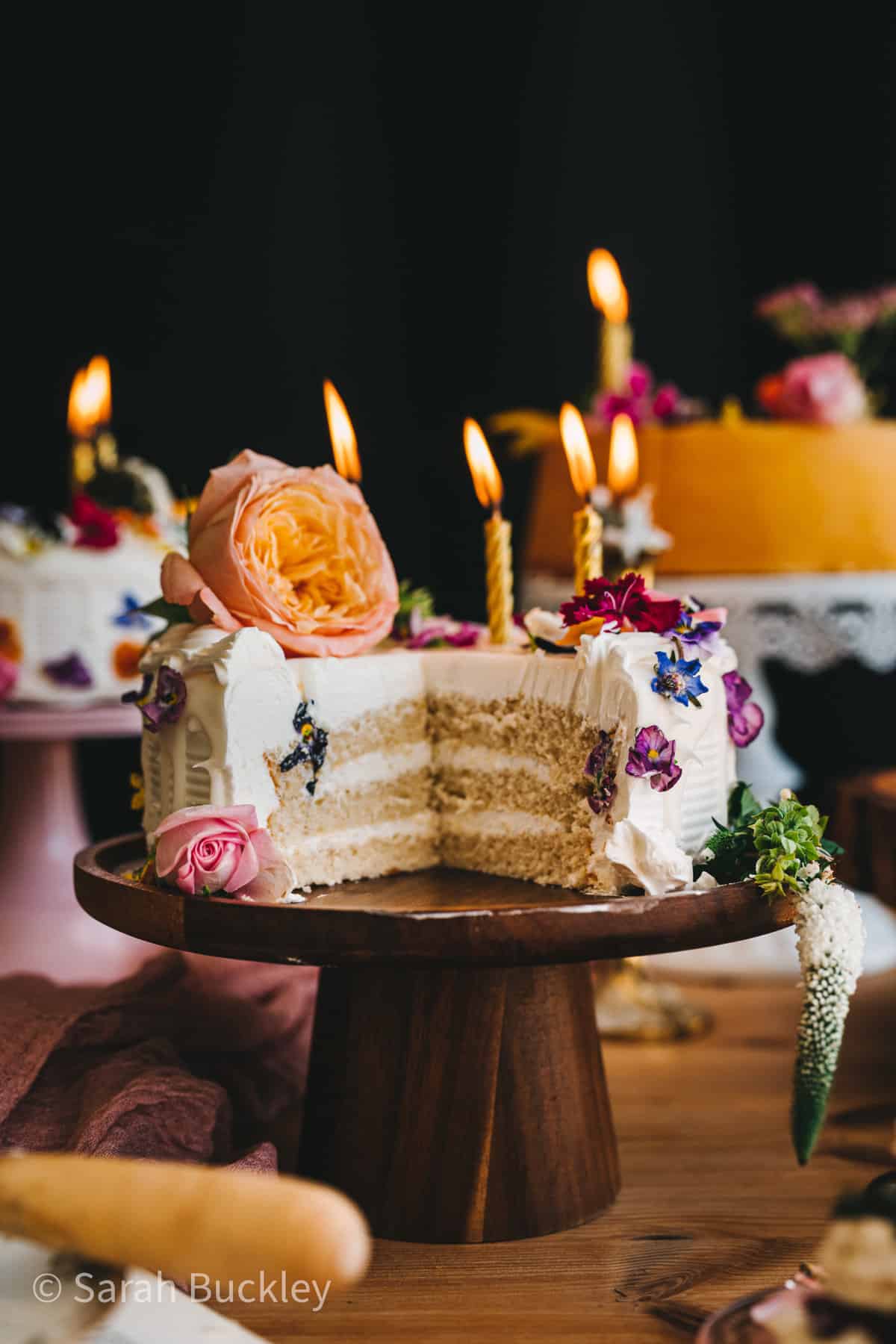 Why you'll love decorating with flowers:
No matter what type of cake you make, edible flowers are a beautiful and delicious way to add a special touch. The technique is so easy, and everyone is always surprised that the flowers taste beautiful!
What you should NOT do:
Do not buy store-bought flowers and use floral tape on them to stick in your cake. I see too much bad advice from influencers and bloggers suggesting you do this. While the flower may technically be edible, they are grown in heavy-duty pesticides (stronger than what you would find in your vegetables), and they are often stored in a bleach flower food solution to keep them fresh longer. Use fresh, grown-for-consumption edible flowers only. I don't care that you know a blogger, florist or baker who does this. There needs to be better, safer practices when it comes to using flowers in food.
The flowers: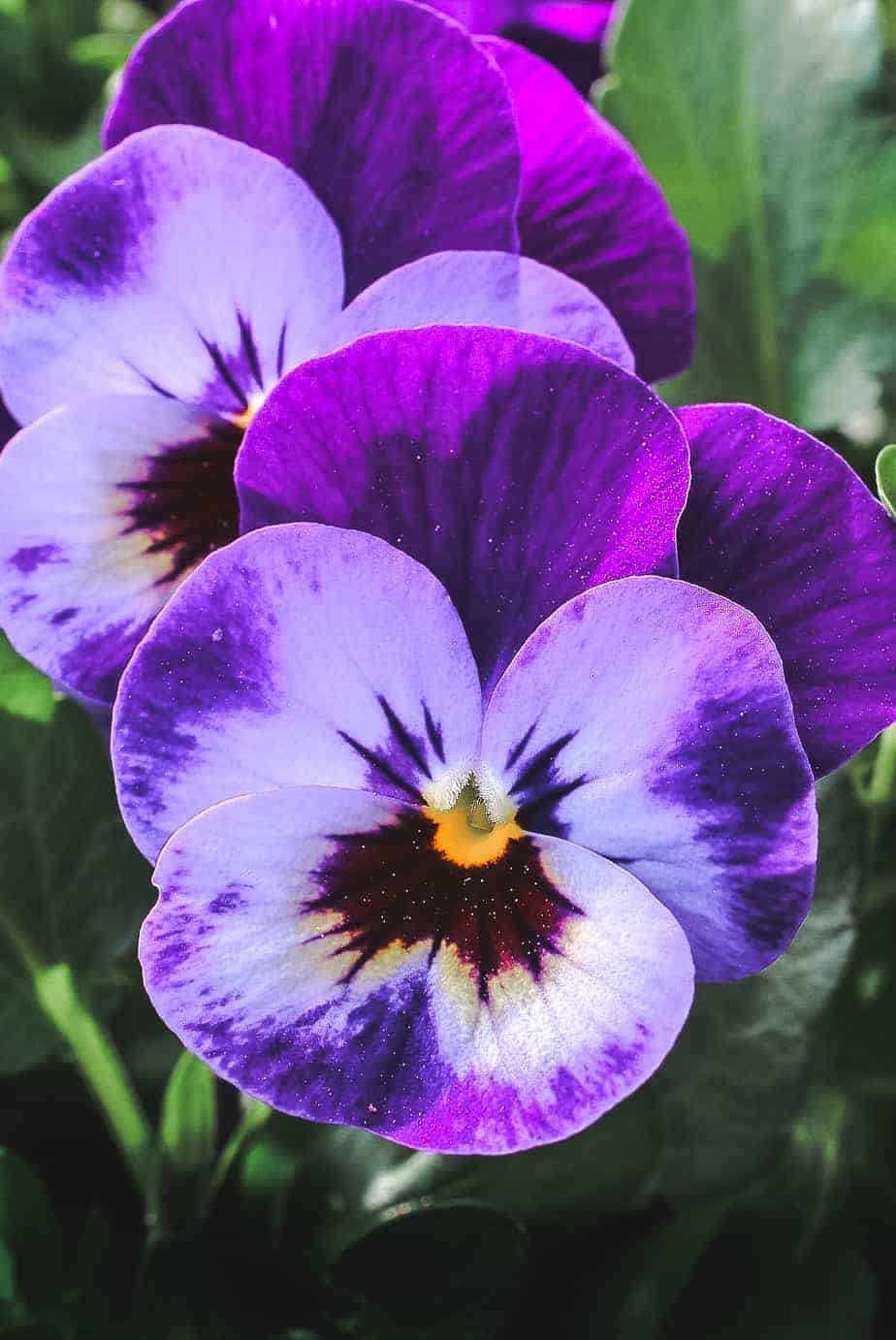 Pansies and violas: are both beautiful and edible varieties of flowers that come in many vibrant colors, making them perfect for a cake decoration. They have a mild flavor reminiscent of wintergreen and pepper, making them a great choice for adding flavor to a cake. You will see pansies used a lot in our home, from pansy honey lollipops or garnishing our beautiful edible flower cookies.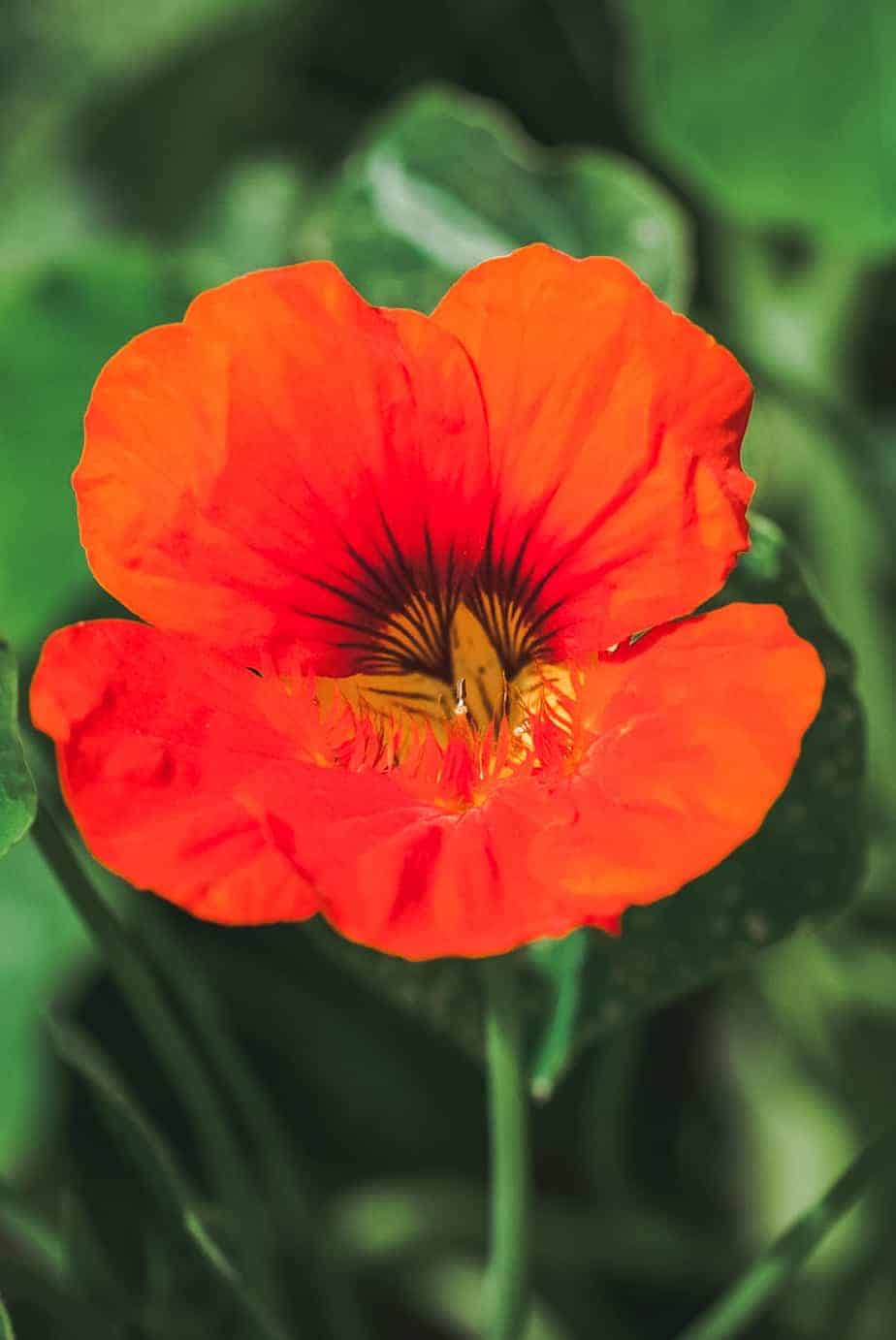 Nasturtiums: are edible flowers with a peppery flavor that adds a nice zing to cakes. The yellow and orange petals of nasturtiums add vibrant color to cakes, and they look especially pretty when placed against a green or white background.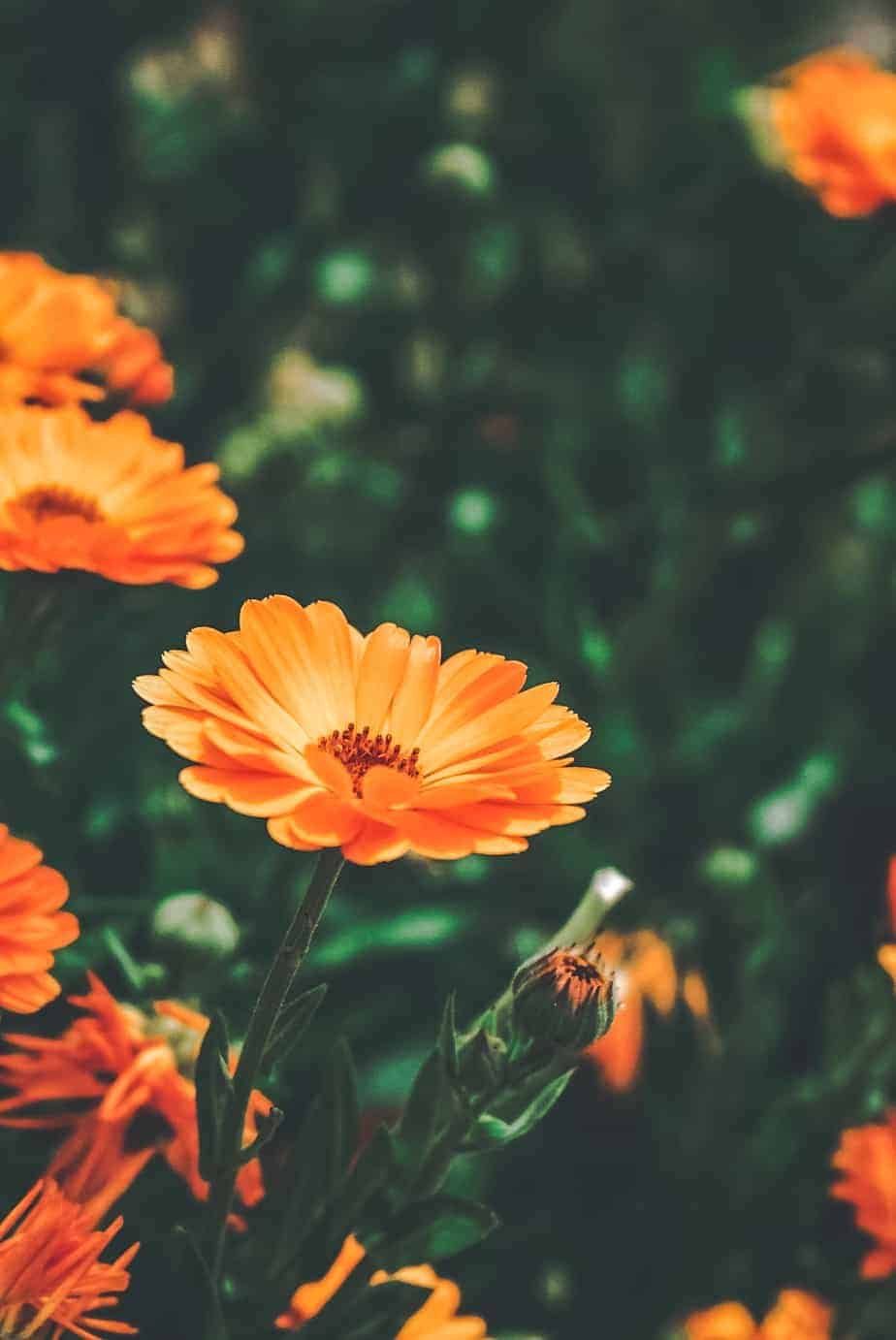 Calendula: is an edible flower with a mild, slightly bitter flavor that pairs well with sweet cakes. It has bright yellow and orange petals that make a beautiful addition to any cake. Enjoy your fancy flower cake with some calendula tea!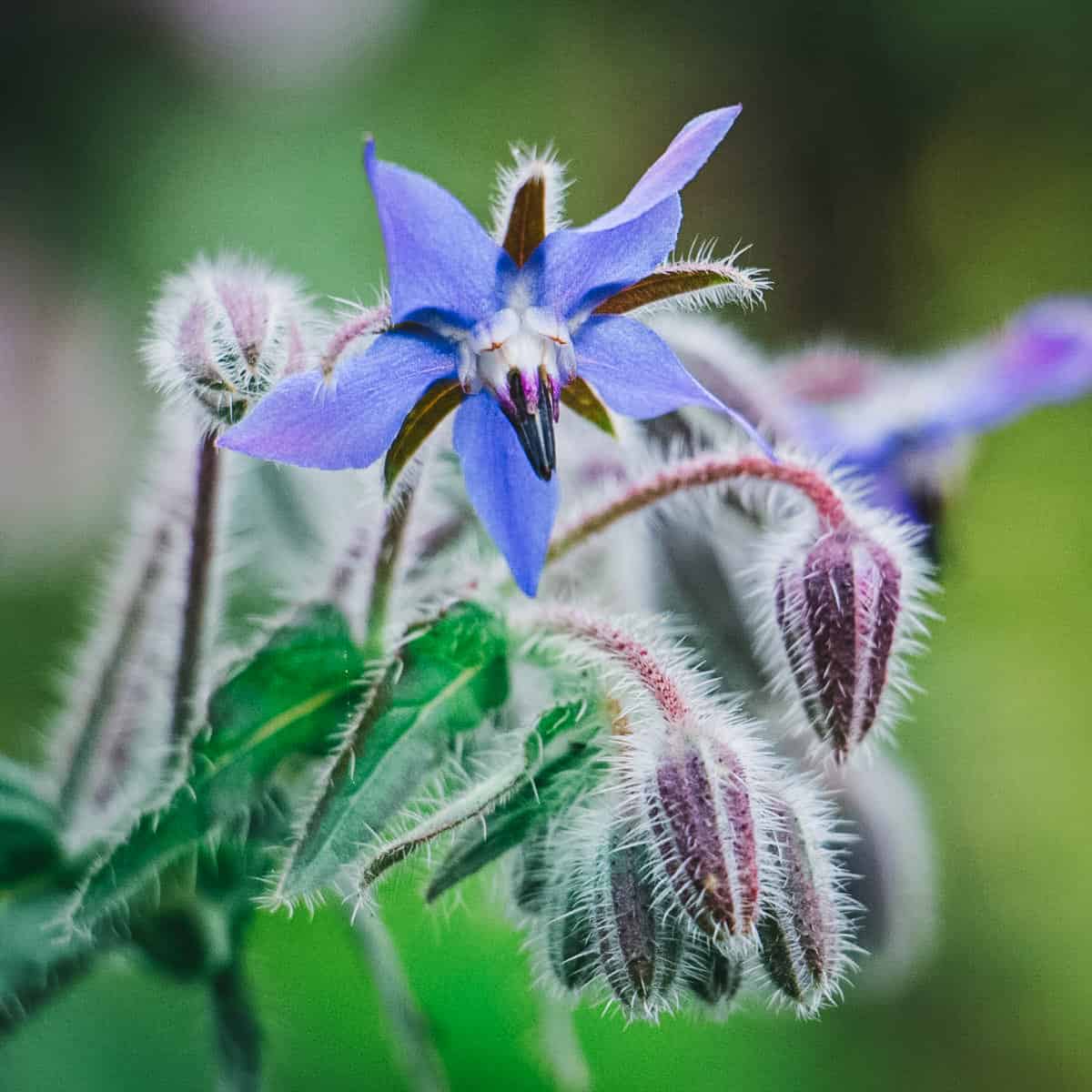 Borage: is an edible flower with a light cucumber flavor that adds a unique flavor to cakes. The blue petals of borage give cakes a unique color, while the star-shaped flowers are especially striking when used to decorate cupcakes. Make some fancy and serve it with our borage tonic.
Elderflower: has a delicate flavor that is perfect for pairing with a light and fluffy cake. The white flowers have a sweet aroma that adds a special touch to cakes.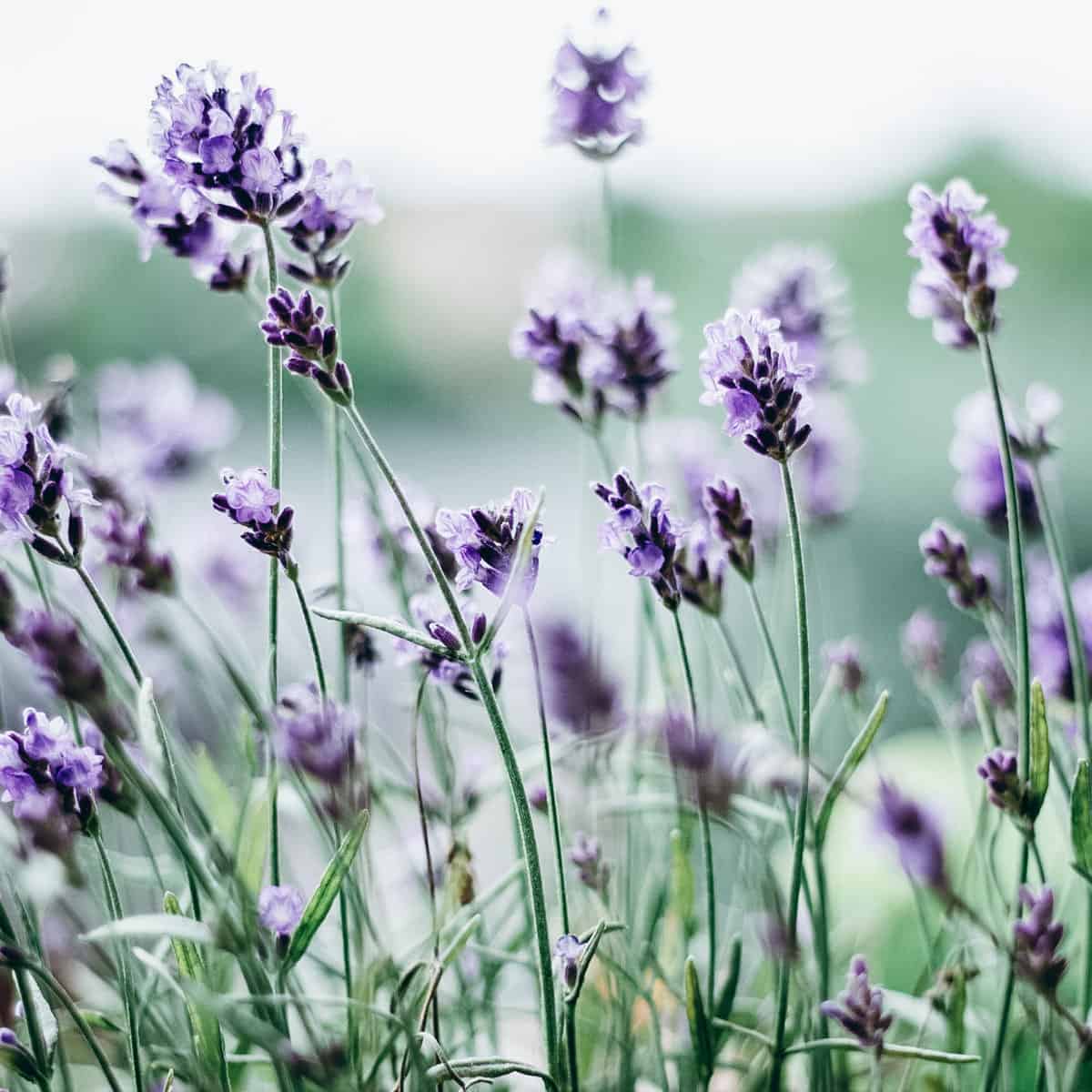 Lavender: is a fragrant herb with a sweet flavor that is perfect for making cakes and other desserts. The purple flowers add a unique color to cakes and look especially beautiful when sprinkled over the top.
Chamomile: is an edible flower with a sweet and fruity flavor that is perfect for adding a special touch to cakes. The small white flowers have a delicate flavor that adds a unique flavor to cakes. 
Edible flower saftey tips:
A little knowledge goes a long way toward ensuring your health and that of others, so make sure to read through these critical precautions before consuming any edible flower.
Not all flowers are edible. Even simply garnishing a dish with a flower that is not edible can make you very ill. Be sure you have properly identified your plant before consuming. If you are foraging in nature, use a plant identification app, which helps people identify harmful vs harmless plant species so they don't get sick from trying new things while hiking through nature. Identify the flower exactly and eat only edible flowers and edible parts of those flowers.
Most store bought flowers are not safe for consumption. The type of flowers you plan to use for food should never come in contact with pesticides or other chemicals. The best edible flowers are ones you grow organically in your garden. The exception is the very seasonal food grade flowers sold in your local grocery store, more on this below.
Never harvest flowers growing by the roadside, chemically treated lawns, or areas with lots of animals.
If you haven't tried a particular flower in culinary uses, taste a small piece of the petal before consuming a whole petal. You can be allergic to flowers. Use flowers sparingly in your recipes due to the digestive complications that can occur with a large consumption rate.
Where to find edible flowers:
We have a whole post dedicated to helping you find fresh edible flowers to use in your baking! And we even have one on Edible Wildflowers to forage and where to find them!
How to decorate a cake with fresh edible flowers:
Decorating cakes with fresh edible flowers is a great way to add a unique touch to your special occasion. Not only do they look beautiful, but the flowers' delicate aroma and subtle flavor provide a delightful culinary experience. Here are some tips for decorating a cake with fresh edible flowers.
The first step is to choose the right edible flower type. There are a variety of edible flowers available, so it's important to select ones that are not only safe to eat, but also ones with a flavor that complements the cake. Additionally, ensure that the flowers are pesticide-free and have not been treated with chemicals.
Once the flowers have been selected, it's time to prepare them for use. Carefully remove any extra leaves, stems, or dirt from the flowers. Rinse them gently in lukewarm water and then lay them out on a paper towel to dry.
When the flowers are dry, it's time to start decorating. Place a dab of frosting, buttercream, or royal icing on the cake and then carefully place the flower on top. To ensure that the flower doesn't slide off, use a dab of frosting to secure it in place. For a more creative look, try tucking the flowers into the frosting or arranging them in a patterned design.
Finally, take care not to place the flowers too close to the edges of the cake. Edible flowers are delicate and can easily be damaged if they are placed too close to the sides.
By following these simple steps, you can easily create a beautiful cake with fresh edible flowers. Whether for a special occasion or to create something unique, decorating with edible flowers is a great way to put the finishing touches on any cake.