Homemaking Skills, Values, and Routines
A home is not just a place to live; it's a place to love. A homemaker is the heart of a home, the one who manages it with great skill, pride, and care. It's important to remember that modern homemakers are not limited to one gender or employment status. Homemaking is a full-time responsibility that can be shared or traded between partners, creating a bond that strengthens their relationship.
Even when one or both partners work outside the home, homemaking skills should be learned at a young age and shared by everyone in the home. Children should get involved as early as possible. And for those moments when they need extra help, some homemaking tasks can and should be outsourced whenever possible to allow more time for special moments. Let's keep an open mind about what it means to be a modern homemaker, and cherish the time we spend creating a healthy and safe space for our families.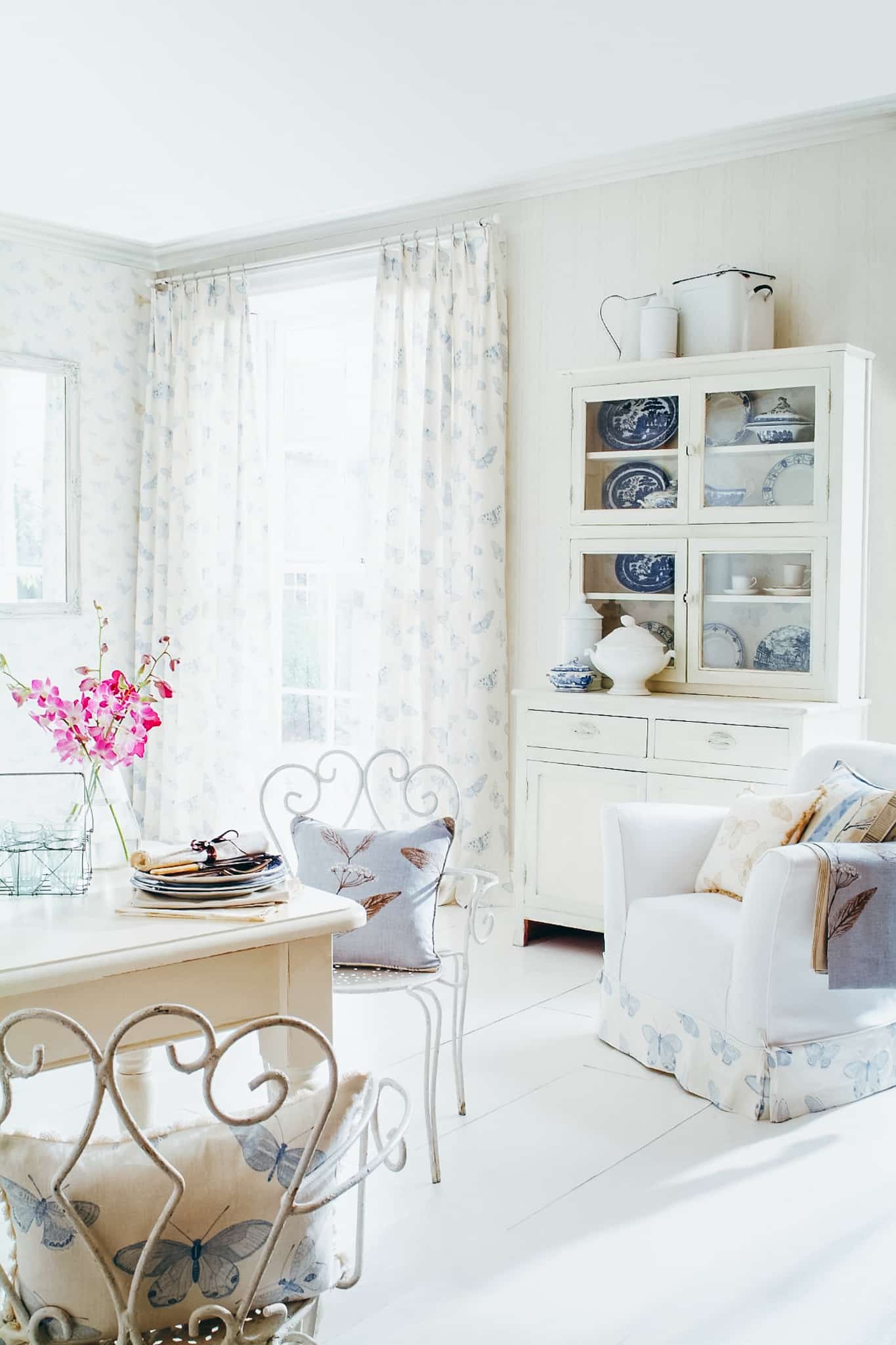 My experience as a homemaker
Becoming a homemaker may not have been my initial goal, but it became the most fulfilling thing that's happened to me. When I unexpectedly lost my career opportunity, I found myself in the position of managing our home, and it did not come easily or naturally to me. But like any job, I take this responsibility to heart. Being a homemaker has been an unexpectedly beautiful journey for me. It's not just about having the freedom to stay at home, but it's also about developing the necessary skills to make a house feel like a home.
Even though my husband is the breadwinner, I work part-time, crafting content that brings me joy and earning some income to contribute to our home. Juggling between work, taking care of our children, and maintaining our home can be challenging.
Creating a routine and utilizing helpful resources is essential to stay on top of everything. I have high standards for how it should look, and I put a lot of pressure on myself to make it perfect. But every time I see my husband and children happy and comfortable in our space, I know it's worth every effort.
Mindset:
As a homemaker, I don't receive any monetary compensation for my long hours every week. Despite this, I feel fulfilled because I know my work is invaluable. It's true that all of the work we do at home is unpaid, but that doesn't diminish its importance. Unfortunately, our society doesn't always recognize the value of homemakers and the work they do. The most important thing for me is to maintain a positive mindset and remind myself of the immense value of my work.
Some mornings, I slowly awaken and realize that it will take hours to get our home in order. The routine of homemaking often takes me away from the work that I cherish the most - pouring my heart out into my blog. Yet, having a schedule that suits my fancy has transformed how I feel each day. I am filled with gratitude for the beauty that surrounds me.
As a homemaker, taking the time to prioritize wellness and hobbies is crucial for me to stay content. Getting caught up in daily tasks and forgetting to take care of oneself can be so easy. However, I know that to be the best version of myself, I must prioritize my mental and physical health.
A quick stroll in the sunshine, no matter how busy I am, is something I cannot compromise on. It rejuvenates me and gives me the energy I need to tackle the day ahead.
Management
As the heart and soul of a household, a homemaker is responsible for managing and organizing the home's finances, day-to-day operations, and, most importantly, creating a warm and loving environment for their family. This role requires juggling multiple tasks demanding constant attention, making it mentally and emotionally challenging.
It's important to note that homemaking is different from housekeeping, which mainly involves physical maintenance and cleaning of the home, and requires a distinct skill set. A homemaker's care and attention to their family's needs is an act of love that creates a haven everyone wants to return to.
As an efficient homemaker, managing your belongings can take up a significant portion of your time. However, it's an opportunity to discover the beauty in simplicity and to be honest with yourself about what you truly need. It's surprising how many items we accumulate over time, whether it's from impulse buying or receiving gifts, that we never truly make use of.
As someone who quickly adopted cooking and cleaning skills, I found myself struggling with budgeting once I stopped earning a steady income. But, as I spent a few days organizing all our belongings, I realized how important it is to be mindful of our spending habits and to cherish the things that truly add value to our lives. This brings us to the next important skill: budgeting and mindful purchasing.
Budgeting and household purchasing
I often think of the power of homemakers to transform the economy. Imagine if, as homemakers, we chose to consume less. The entire world would shift in our favor, and we would hold the reins of economic influence.
It's not uncommon for one spouse in a household to work fewer hours than the other. As we strive to manage household expenses, let's approach it carefully and carefully. Let us budget wisely and make informed purchases, and in doing so, create a world that reflects our deepest values.
Homemakers play an essential role in deciding which goods the household will purchase from the market, including groceries, clothing, and necessary monthly supplies like cleaning and hygiene products. By nurturing their homemaking skills, such as gardening, preserving, and cooking from scratch, these skills can help stretch their budget and maintain a comfortable lifestyle within their means, making their home a haven of peace, simplicity, and beauty.
Something I am conscious of doing is really limiting my time on social media that is not work-related. I find the more time I spend online, the more I feel driven to consume.
Buy reusable items:
From the very beginning of my journey as a homemaker, I knew I wanted to make a difference. That's why I made the decision to switch to reusable items. At first, I wasn't sure if it was worth the extra effort, but as time went on, I realized that there was something truly rewarding about using sustainable products.
Then, the pandemic hit, and this decision made the switch feel so validated. Suddenly, we were faced with shortages of everyday items like sponges, diapers, feminine products, and hygiene products. But because we had made the switch to reusable products, we had peace of mind knowing that we wouldn't run out of the essentials. This decision has not only helped us save money but is a constant gentle reminder that the little things we do every day can make a big difference in our lives.
Make your own DIY home cleaners and hygiene cleansers:
There's something undeniably rewarding about making your own homemade soaps and home cleaners. Not only do they save us money, but they also protect our health by allowing us to avoid artificial ingredients. It's a tangible way of showing our love and care for ourselves and those around us.
Before you dive into DIY, make sure you are well-informed and know how to add natural preservatives to your home and hygiene products. It may not seem like the most important topic, but trust me, don't settle for DIY soap recipes without any mention of this vital aspect. Instead, take the time to educate yourself and create with care.
Pick the highest quality you can afford:
Initially, it was a challenge for me to embrace this new mindset. As someone who always looked for inexpensive items, I believed spending less money and replacing things as needed was more effective. However, I later realized that investing in quality items that can last a lifetime is a much better approach.
Our all-clad cookware, which was quite pricey, felt extravagant at first. But after years of cooking with it, I can see that it will not only last us a lifetime but can also be passed down to our children.
When our son was born, my mother-in-law sent us all of my husband's old toys, which were still in pristine condition. It was a beautiful feeling to know that these toys were preserved and could be enjoyed by the new generation. The idea of creating a legacy through cherished items that can be passed down to future generations is truly heartwarming.
As a homemaker, one of my greatest joys is teaching our children the value of financial responsibility and the power of building generational wealth. Every dollar we save brings us one step closer to a future of abundance and security, where we can live out our dreams and provide for our loved ones.
I am grateful for the opportunity to work towards a brighter future together with my partner as we build a legacy that will last for generations to come.
Creating ambiance
I have realized that the simplest things, like the soft glow of candlelight, the gentle breeze through open windows, and the overall ambiance of our surroundings, can profoundly impact our mood. The key to creating a cozy atmosphere is to know exactly what mood you want to set. When you analyze a room or space, consider the colors, textures, furniture, and other decorative elements, and draw inspiration from them to enhance these features. I like to create a simple but beautiful ambiance by keeping our home and decor minimal yet elegant, with touches of vintage charm. To add a touch of nature, I love to incorporate fresh flowers or plants, which not only look beautiful but also add a fresh and fragrant scent to our home. I also enjoy diffusing essential oils.
Mending & Maintenance
Being able to handle basic home maintenance tasks on your own not only saves you money but also gives you a sense of pride and accomplishment. By being resourceful and taking good care of your belongings, you can ensure they last for many years. And for me, one of the most romantic aspects of this role has been teaching our children how to respect and cherish their possessions so that they can appreciate the sentimental value of their belongings.
In addition to maintaining your home, have you ever thought about the beauty of mending? The skill of repairing and restoring clothes and fabrics is not only practical but also romantic. When you learn to sew, hem, and replace buttons, you're able to breathe new life into your favorite pieces. You can save money while keeping your cherished items close to your heart for longer. The art of mending is a testament to the value of patience and commitment. Which brings us to the next skill.
Laundry
Laundry, oh laundry! The bane of my existence, or so I used to think. But now, I find myself strangely drawn to this domestic task. Though it can be frustrating, even for a laundry enthusiast, there's something magical about the way a pile of dirty clothes transforms into a fresh, clean outfit.
To truly care for your laundry, you must learn the intricacies of machine cycles, the way different fabrics behave, and the art of treating stubborn stains. By taking the time to wash your clothes properly, air-dry them with love, and keep them stain-free, you are not only conserving energy but also ensuring their longevity.
Air drying:
Air-drying is a beautiful way to prevent laundry mishaps and keep our clothes looking new for longer. It's like a gentle embrace that wraps our garments in a warm hug, protecting them from the harshness of the dryer. We cherish the ritual of air-drying our clothes all year round.
On rainy days, we hang them inside on a drying rack, but when the sun is shining, we love to hang them outside, letting them bask in the warmth of the sun's rays. The sun's gentle touch brightens our whites, sheets, towels, and cloth nappies, giving them a new lease on life. When we bring them in, they smell of sunshine and fresh air, and we feel a sense of calm and satisfaction knowing that we're doing our part to protect the environment by using a natural method of drying.
Ironing:
Ironing may seem like a mundane chore, but to me, it is an act of love. While none of my friends seem to iron anymore, I take great pleasure in ironing my husband's work shirts and pants. He must look his best in business attire, which requires button-up shirts and nicely-pressed pants. Seeing him dressed up in the morning with his freshly ironed clothes fills my heart with joy, and I am reminded of my love and care for him.
Putting it away:
Resist that urge to set that laundry basket of freshly folded clothes to the side. I used to let it pile up, but I find laundry much more manageable when I finish a load and put it away immediately.
Gardening:
Let me tell you of my beloved hobby - gardening! With the prices of produce skyrocketing and food safety concerns everywhere, I found solace in cultivating my own garden and preserving fresh produce. Even if you don't have a sprawling estate, you can still grow a bounty of vegetables, herbs, and flowers in small spaces like a cozy backyard. Start small and gradually build your garden as you learn.
The sweet rewards of fresh produce and savings are worth the effort! Did you know that the average household throws out hundreds of dollars worth of produce annually? Growing your own plants fills you with a sense of purpose and pride. You are much more likely to use up your abundant harvests when they're homegrown. It's rewarding work that nourishes your soul and your health. It's also a great way to teach your children about nature.
Garden planning
You can download my free garden planner!
Starting seeds
You can start seeds in almost any small container as long as it allows drainage but the easiest and most efficient choice is a seedling tray with cells. When it's time to transplant, it's easy to slide the plant and soil out of the cell and into the garden or a larger pot.
Composting
In 2018, our family started simple composting and never looked back. Composting has so many benefits. The compost can be used in your garden, and imrpvoves plant and soil health, as it provides plant nutrients in a stable organic form. It also reduces the amount of trash produced.
Food preservation:
n a world where preserving fresh foods is often overlooked, there's something truly magical about keeping the essence of farm-fresh produce alive. Not only does it help you save money, but it also has a certain charm that's hard to resist. The use of locally and seasonally grown food, coupled with the reuse of preserving jars, makes for a truly romantic and environmentally friendly choice. And let's not forget the improved food packaging and transportation that reduce food miles, bringing you and your loved ones closer to the source of your sustenance. It's a simple yet beautiful way to show your love for the planet and the people in your life.
Download our free printables for preservation basics!
Cooking
To me, cooking is so much more than just a task - it's a beautiful form of art. The process of creating a dish from scratch is nothing short of magical. I believe that cooking from scratch is one of the most beneficial things that you can do for yourself and your loved ones. There's something truly special about the way in which the aromas of fresh ingredients mingle together, creating a symphony of scents and flavors. It's a way of showing someone how much you care about their well-being and happiness. It's an act of devotion that requires patience, skill, and attention to detail. And when you finally sit down to enjoy the meal you've prepared, it's a chance to connect with one another.
The table is the heart of the home.
Sitting around the table for breakfast and dinner is a non-negotiable for us. Lunch is excluded as we are often not together during this meal. For each meal we enjoy together, there will be a joint family effort to set the table and put food on it. The workload will have to be individual to each family, as we each have our time restrictions. Together we will sit and enjoy our meal together until we are finished. Call it old-fashioned, but for us, it works. We like to set candles, listen to nice music, drink infused water, and enjoy conversation with our meals.
Read our Principles around the dinner table.
Meal planning:
I have a strong aversion to meal planning. However, I have come to realize that without a plan, grocery shopping can be chaotic. Therefore, at the start of each week, I spend a few moments clearing out our refrigerator and creating a solid meal plan with a shopping list. It is important to first check what ingredients you already have in your cupboard, fridge, or freezer and use them in your meals.
You can refer to my guide on dinner ideas, for inspiration on how to use your ingredients, and my tips on effective meal planning for more tips and suggestions.
Cleaning
In my first few years as a homemaker, I was blessed to have some paid help with cleaning. When we no longer had the help, I felt like I was drowning in daily tasks trying to keep everything clean and maintained.
To achieve the perfect balance of cleanliness and comfort, you'll need to be thorough in everything you do. This means taking the time to ensure that your home is clean, surfaces are well-maintained, and your supplies are organized and easily accessible. Whether you're dusting the furniture, vacuuming the carpets, or polishing the silverware, you'll need to approach each task with care and attention to detail. And it felt like this never-ending task was never complete. It really gave me anxiety. I knew I needed a plan.
Being a homemaker requires a careful balance of patience, attention to detail, and a willingness to put in the effort necessary to keep your home looking and feeling its best. But for those who are willing to put in the work, the rewards are immeasurable, and the feeling of pride and satisfaction that comes from creating a clean, cozy, and welcoming home is truly priceless.
Download our realistic cleaning routine to help you stay on top of your cleaning.