How To Make Rose Buttercream
A staple in my floral bakery, rose buttercream is deliciously soft, creamy, delicately pink and perfectly sweet. Made with rose water, this simple American buttercream recipe will make any dessert truly magical and memorable. The floral flavor will add an elegant touch to your next cupcake or cake. It's perfect for topping cakes or cupcakes (or just enjoying by the spoonful) 😉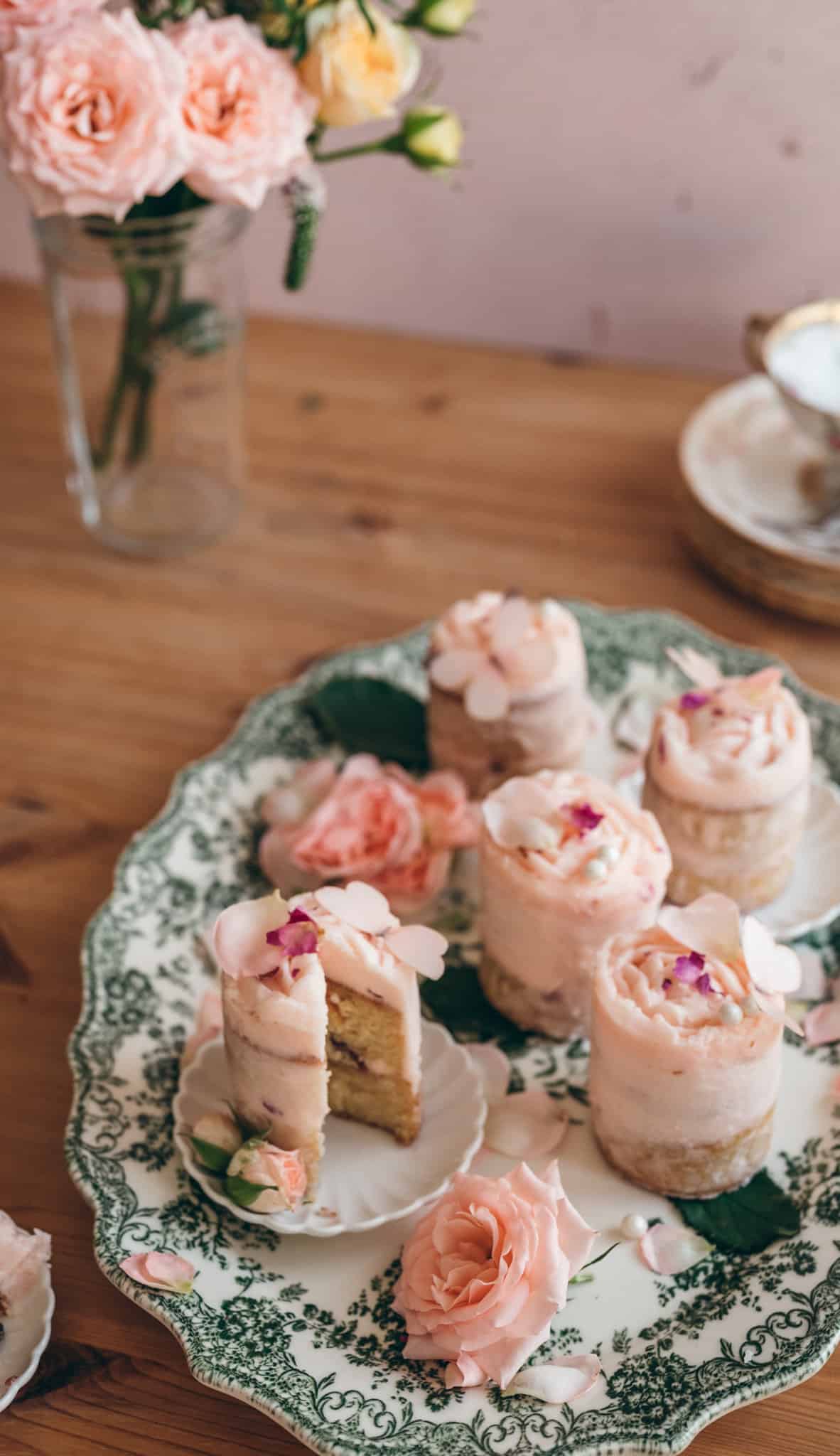 I've got so many recipes coming up that I plan to use this gorgeous rose buttercream for, so I knew it deserved it's own little spot on the blog. Just like our lavender buttercream, It's easy to whip up, has delicate, floral-scented flavor, that's balanced with the butter and sugar, making it perfect for any occasion. Made with natural ingredients to give it that extra something special! Plus that creamy texture is out of this world good.
Tools:
High speed mixer, such as a kitchen aid or hand mixer
Large bowl
Measuring cups
INGREDIENTS:
Butter: With so few ingredients and butter being star of the show, use something delicious and high quality. It's extremely important you use room temperature butter to get the correct consistency of buttercream needed. And use unsalted so you can control how much salt goes into this recipe to take the edge off of the sweetness.
Confectioners' Sugar: Often referred to as powdered sugar. Sweetens vanilla buttercream and adds stability and pipe-ability to the frosting.
Rose water: Make your own at home with our recipe (super simple!) or buy it in your local grocery store or online.
Heavy Cream: Though any milk will do the trick here, I always use heavy cream for maximum creaminess and richness. And make it top tier by using lavender infused milk.
Pure Vanilla Extract: Adds that glorious vanilla flavor. You could also use your homemade rose vanilla extract if you've made some from our blog.
Salt: Offsets the sweetness, takes the edge off. American buttercream is very sweet.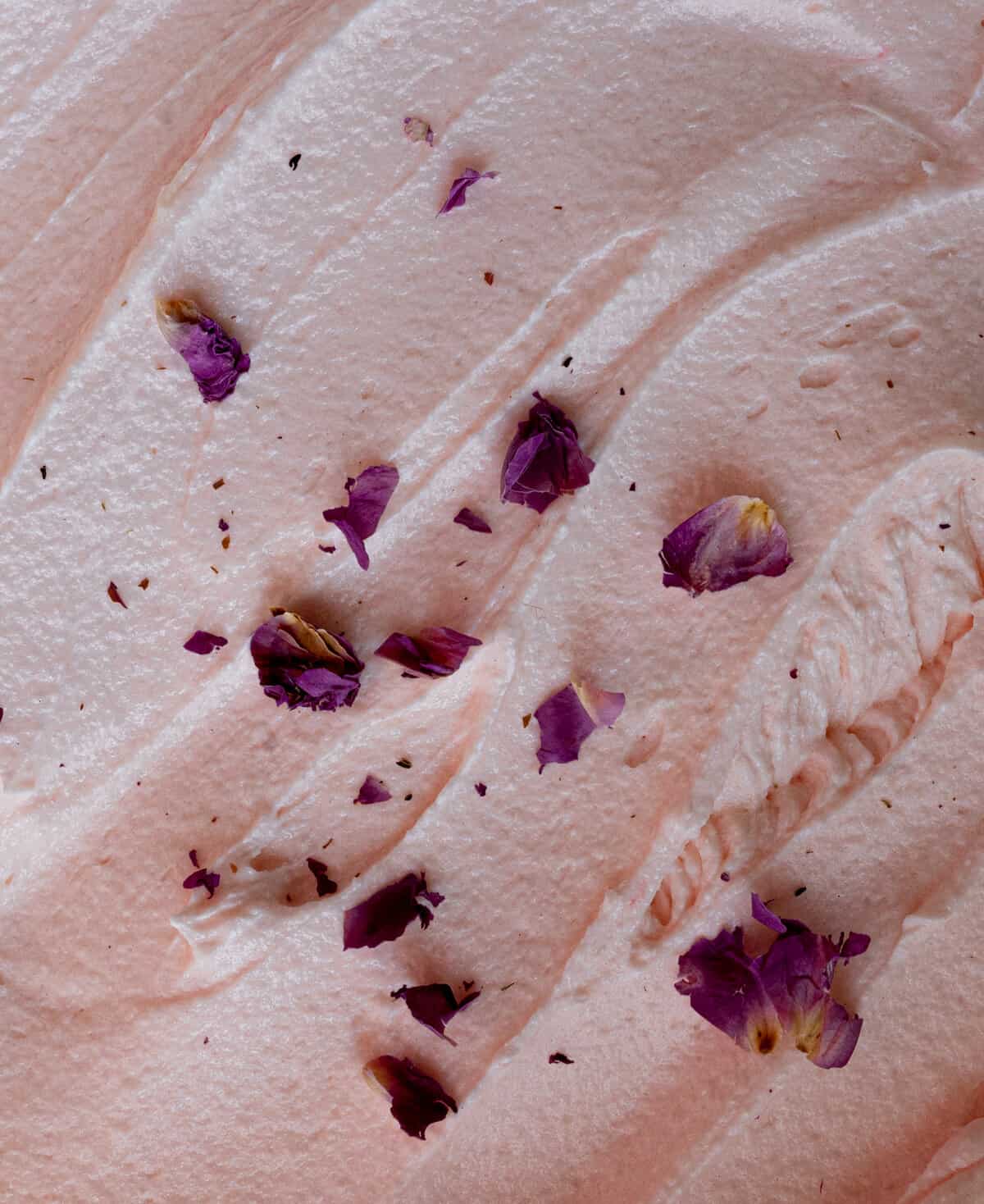 HOW TO MAKE:
American buttercream is incredibly simple to make and is perfect for frosting cakes and piping onto cupcakes! And this lavender buttercream frosting will make any sweet treat a dream come true!
Beat your quality butter with your rose water until creamy. Make sure your butter is softened to room temperature or you won't get the smooth and creamy texture you need for this rose frosting.
Slowly sift in your powdered sugar, mixing with your mixer, adding in a little bit of your cream as needed to help mix it and smooth it.
Add vanilla extract and remaining cream to your buttercream. Beat on low speed until these ingredients are all well incorporated, then bump up the mixer to medium-high speed. At this point, check the frosting consistency, you can add more confectioners' sugar if the frosting is too thin or a splash of heavy cream if it's too thick.
Taste and salt. Add a pinch of salt to offset the sweetness.
HOW TO STORE BUTTERCREAM:
To store, place the buttercream frosting in a container that's airtight. When stored properly, buttercream frosting can last in the fridge for up to a month, and in the freezer for up to three months.
Want this save this recipe for later? Click the image below to pin on pinterest!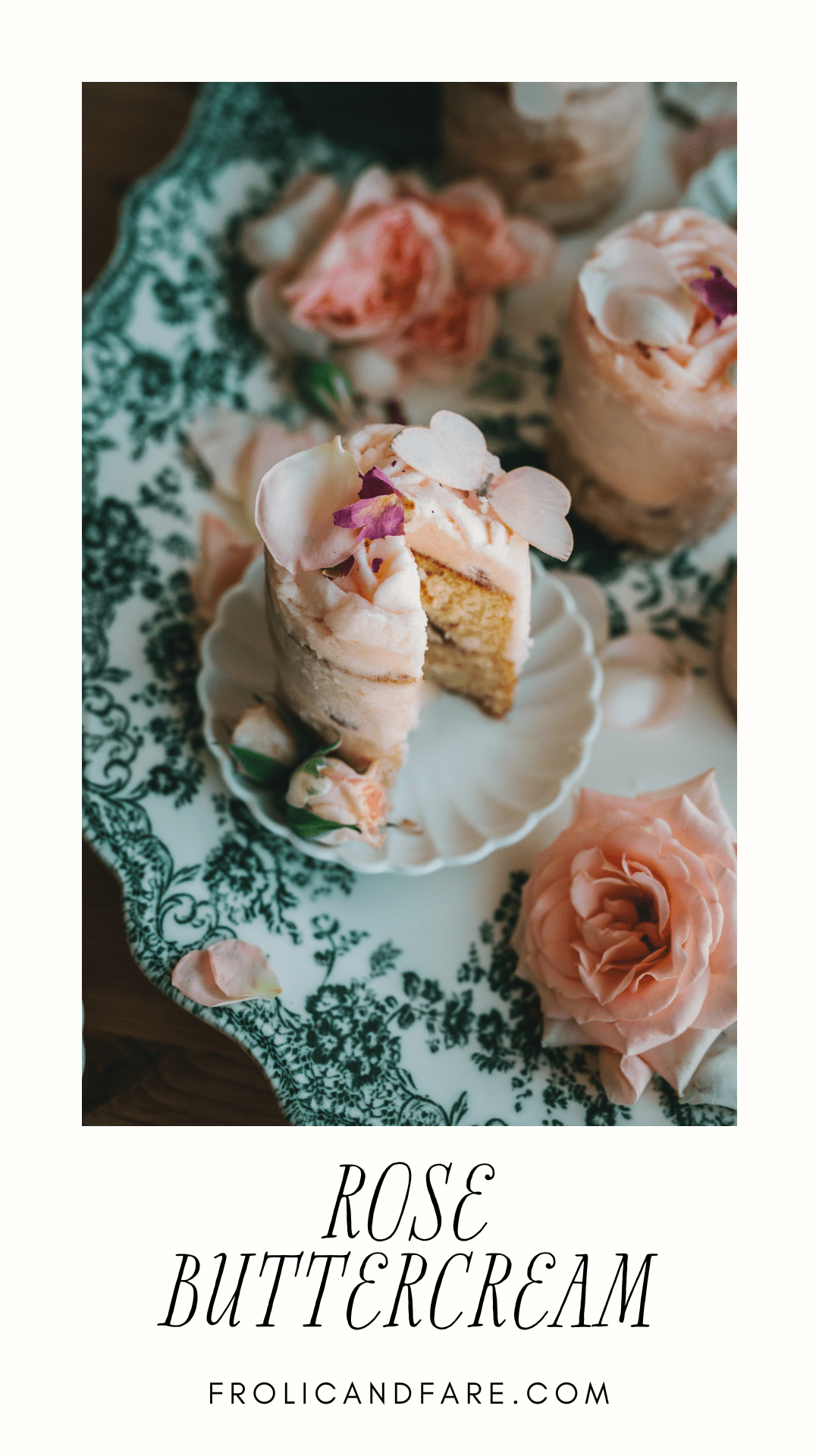 What to use this buttercream on: