Rich Chocolate Rose Brownie
Sweet and rich milk chocolate and fragrant rose water are swirled together in a thick, rich brownie batter. This recipe creates truly intoxicating golden topped brownie. Finished with a simple dried rose and sea salt garnish, these Fudgy milk chocolate rose brownies brownies will add a touch of romance to any occasion.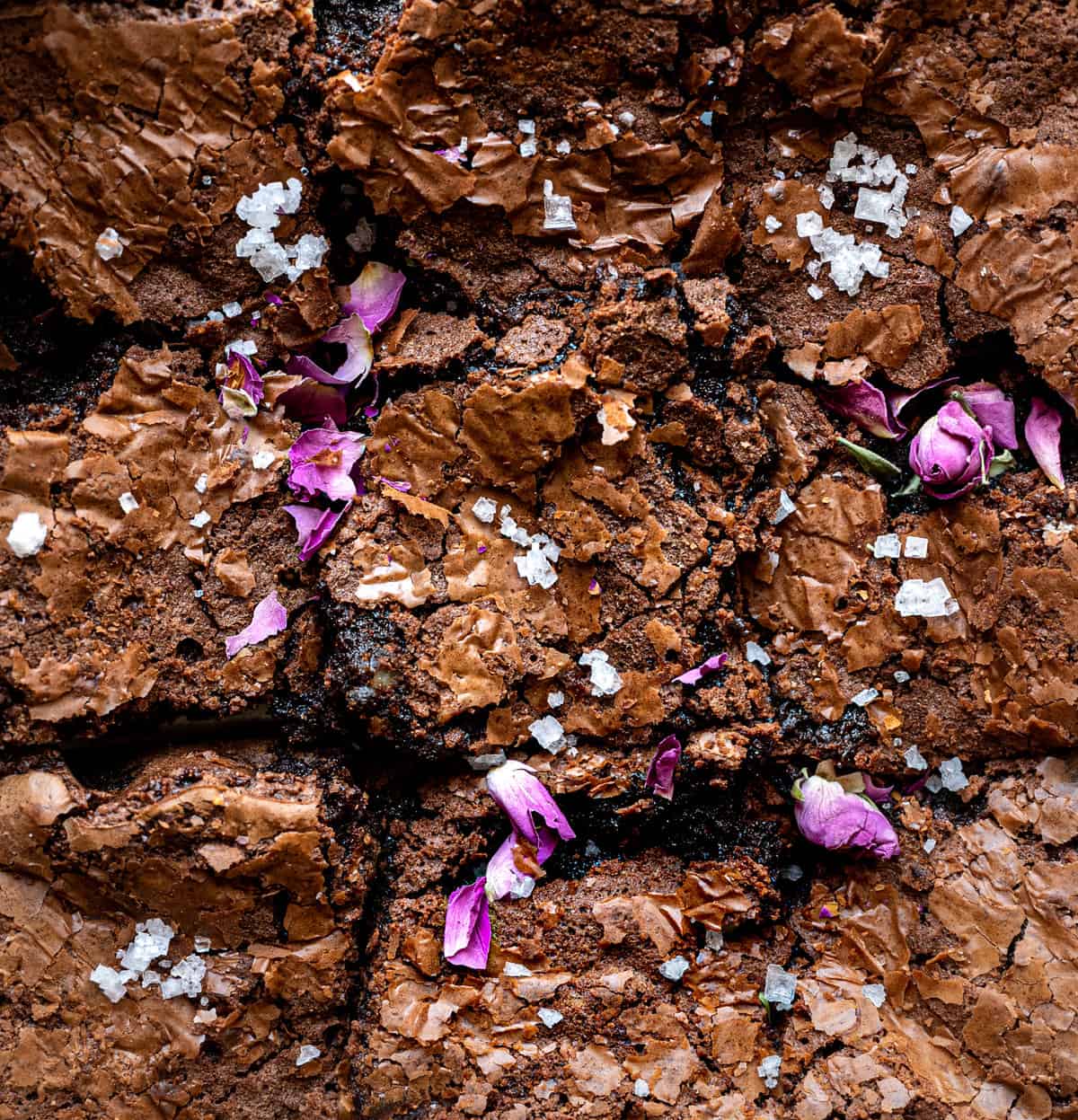 I did not know it was possible to lust after brownies until I created these. These fudgy milk chocolate rose brownies are rich in milk chocolate flavor, with a very fragile floral flavor, and a hint of salt.
The inspiration.
These fudgy milk chocolate rose brownies are my February mood. Floral and sweet, truly unique. I received a bottle of rose water as a Christmas gift, and have been dreaming of a way to bake it with some chocolate. I've yet to publish a chocolate recipe on the blog, and what better way to introduce a recipe than this one that I adore. Milk chocolate + rose is celebration of the month of February, offering sweet escapism. And unique flavors that are sensory joy with each bite.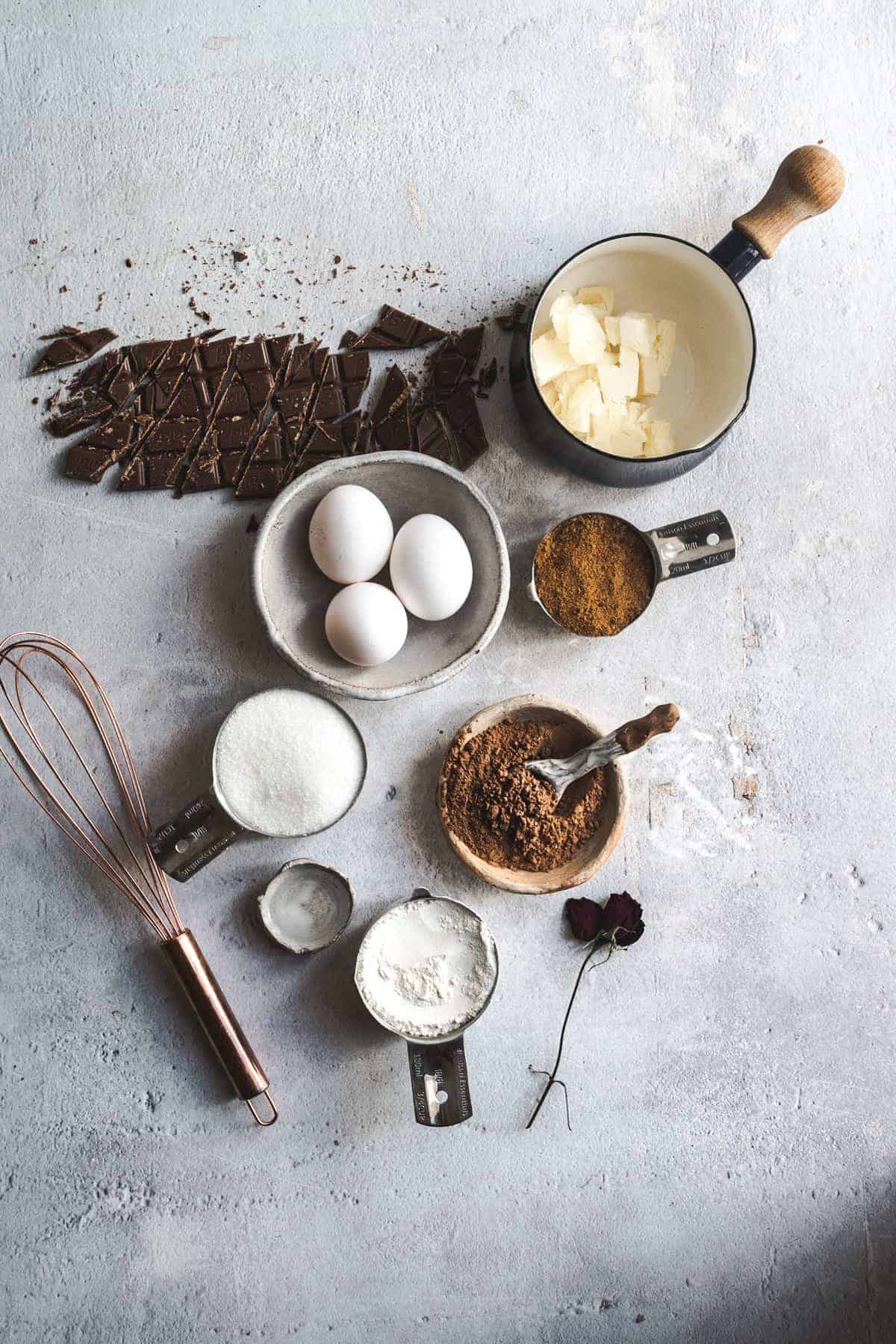 The ingredients
⅔ cup (85 g) all-purpose flour
1 teaspoon espresso powder
½ teaspoon baking powder
½ teaspoon salt
¾ cup (175 g) unsalted butter,
1 ⅕ cups (3000) g granulated sugar
3 large eggs
⅓ cup (75 g) dutch processed cocoa powder
1 tablespoon vanilla bean extract
1 ⅓ cup (200 g) dark chocolate chips or rose chocolate chunks
1 tablespoon rose water
OPTIONAL: dried rose buds or candied rose petals for garnish
How to make:
Preheat your oven to 350 F and line a 8x8 pan with parchment paper, letting the paper hang over the sides for easy removal.
On medium - low setting in a medium - large saucepan, melt your chocolate and butter, stirring consistently. Do not let it bubble or get too hot.
Remove from heat and add in your cocoa powder
Next, add your sugar and rose water
Then, add your flour
By now, the melted chocolate should have cooled some. If it's cooled, add in your eggs. If it's still hot, let it cool for another minute or two.
Make sure all ingredients are mixed well and pour batter into your pan.
Bake for 35 minutes, A wooden skewer inserted into the middle should not come out clean but with a few moist crumbs attached.
Note:
This batter is thick, so if it is underdone, continue to bake as long as needed. I have made these brownies on several occasions, and once or twice I needed to bake them an additional 5 minutes.
I hope you enjoy these chocolate + roses, all wrapped in a delicious brownie.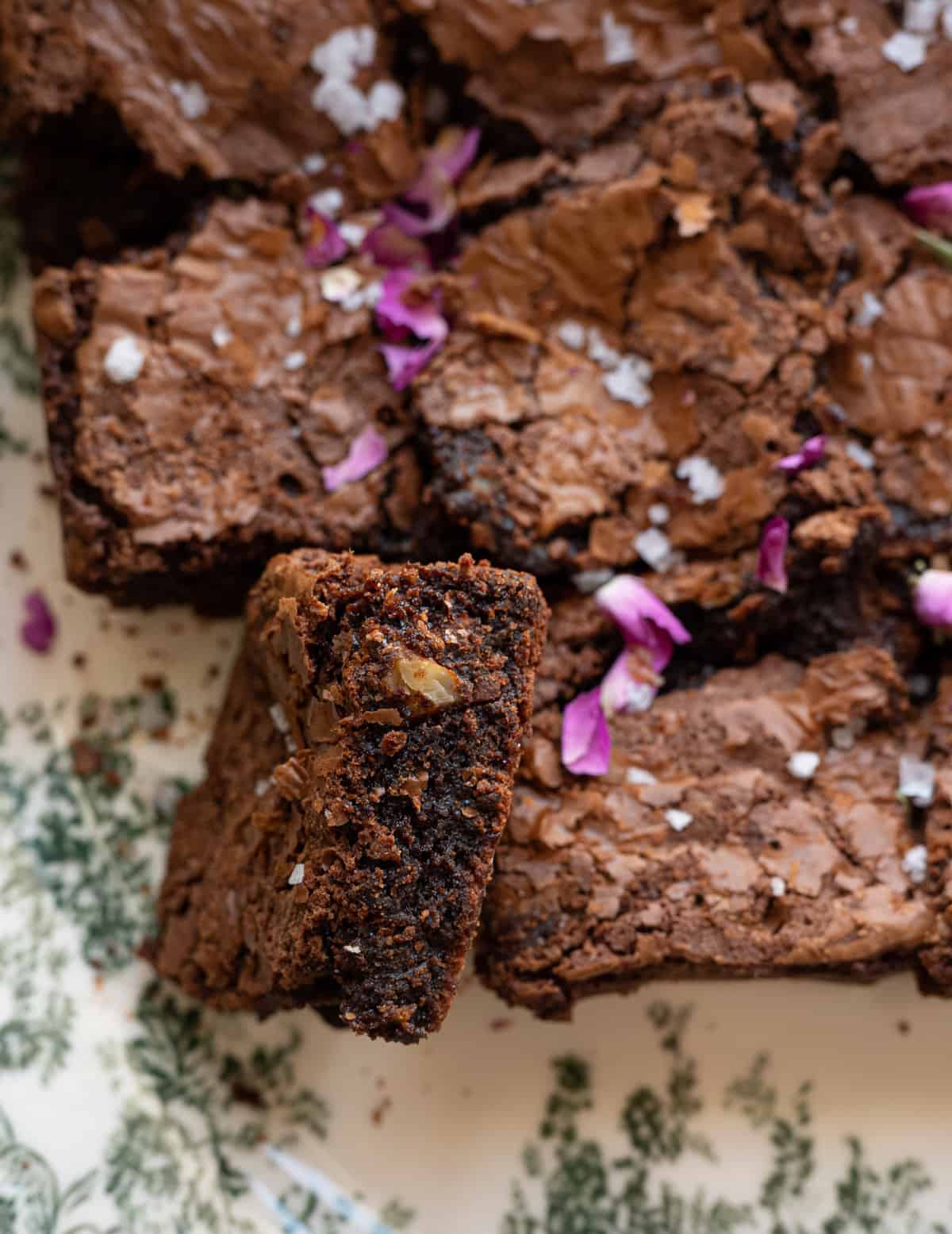 If you make them, please tag me on instagram at #frolicandfare so I can enjoy your beautiful creation with you.
With love,
Sarah