What's better than a classic caprese salad? A roasted red pepper caprese salad, served in a fresh red pepper. The perfect grab and go appetizer for gathering around the garden.
Roasted red peppers are quite possibly my favorite food on earth. They are undeniably good. I've been on a kick lately making my own, since it's soooo much more cost effective and easy.
We have tomatoes, basil and peppers growing in the garden and I love that I can literally run outside and grab the majority of the ingredients FRESH to put together this simple yet elegant appetizer or side dish. Heck, you could even add some grilled chicken in here and call it a main course.
What is a caprese salad:
Caprese salad is a simple Italian salad, made of sliced fresh mozzarella, tomatoes, and sweet basil, seasoned with salt, and olive oil. There are endless variations out there, like watermelon caprese, peach caprese, grilled chicken caprese. The list goes on and on.
In this variation we whip up some fresh roasted red peppers, so I'll teach you to do the same. Don't worry if you need to make this in a real pinch. You can absolutely use store bought red peppers if you don't have the time.
Ingredients in roasted red pepper caprese salad:
6 Red peppers,

two for roasting
four for serving

1 cup fresh mini mozerella balls
10 fresh basil leaves
1 cup cherry tomatoes
2 cloves of garlic, minced
1 small onion, finely chopped
Balsamic vinegarette for dressing
Pinch of salt and pepper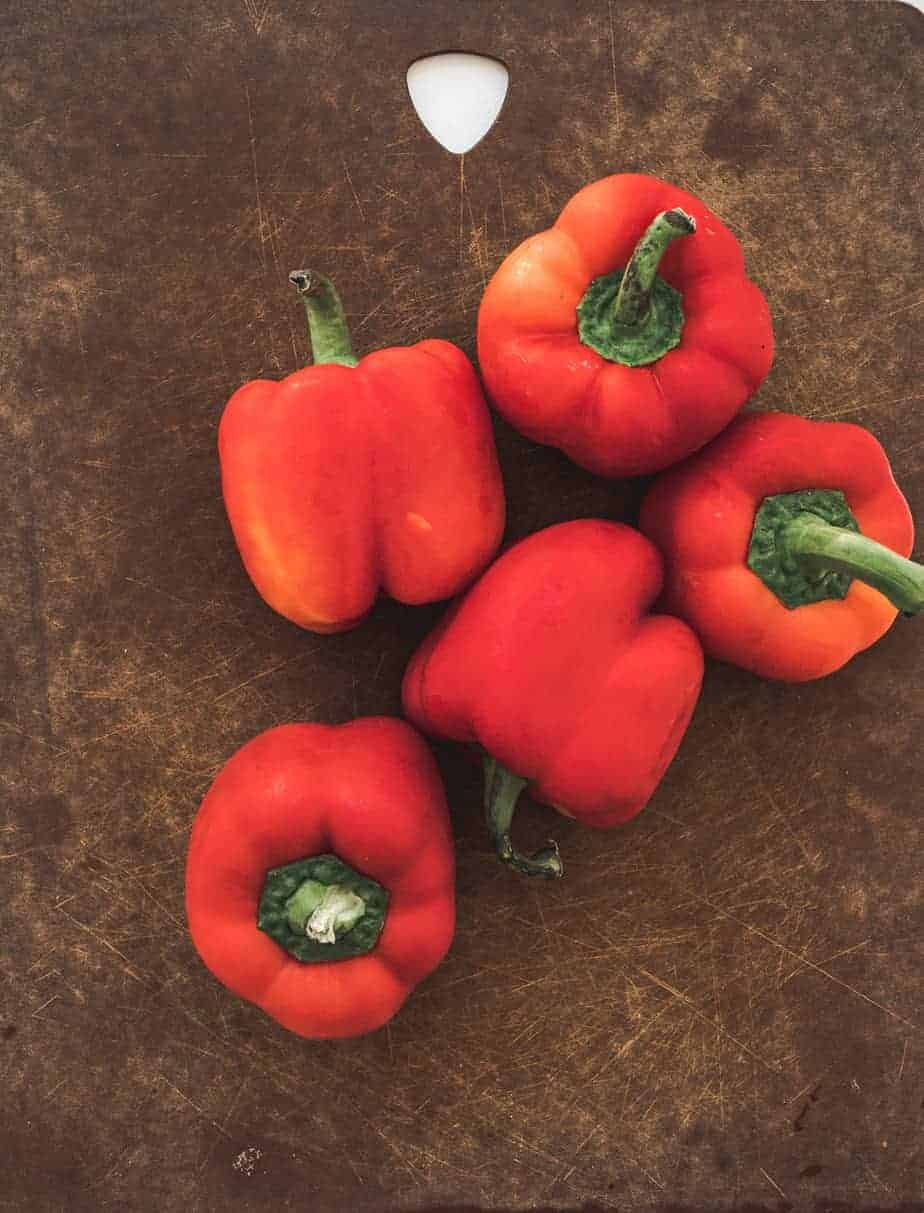 First things first, roast your red peppers
This step is completely optional as you can easily run to the store and grab a jar. But our family loves to make our own from the garden and store it in olive oil. Either way, the recipe will come out delicious.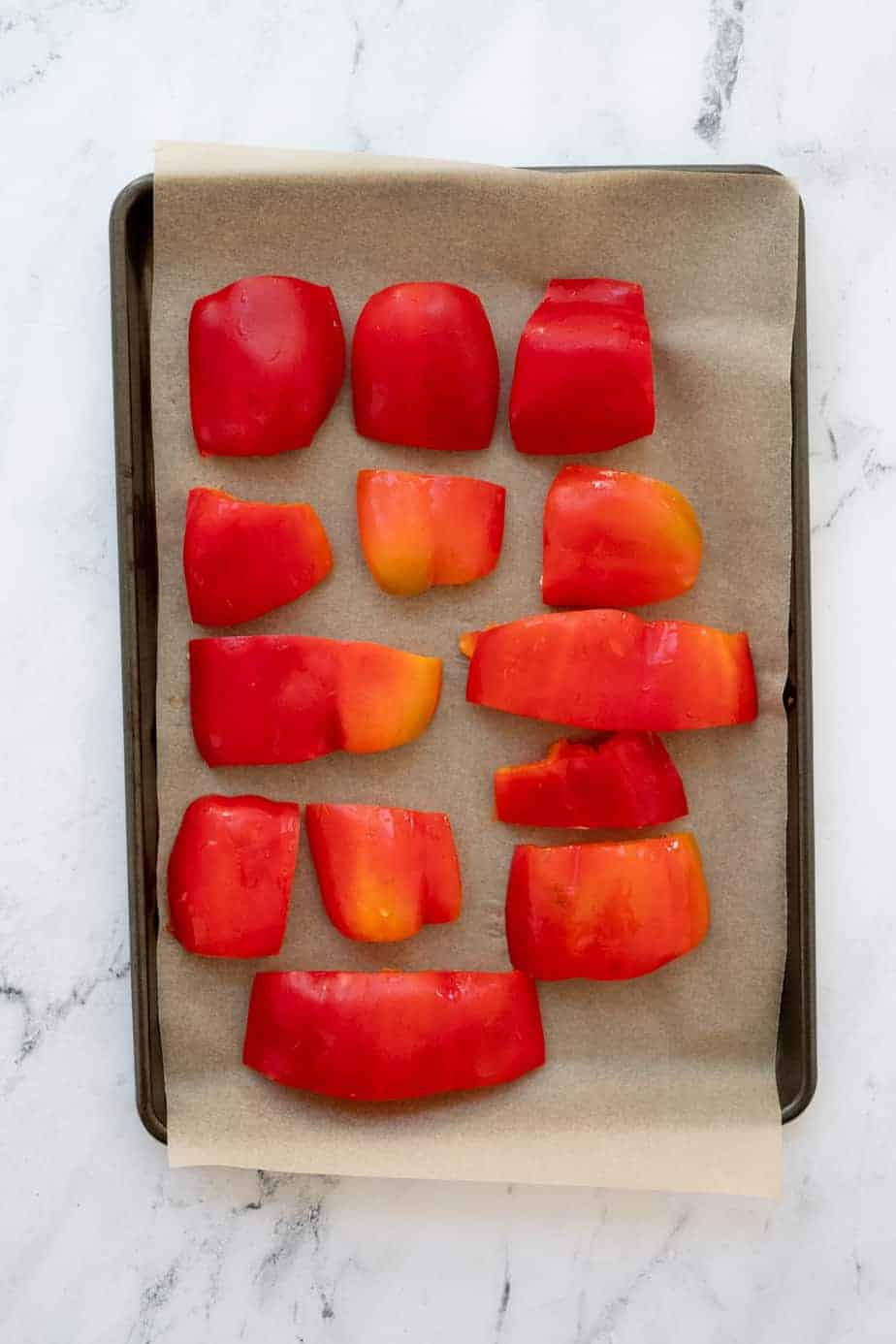 1) Slice the peppers
Slice the peppers so that they sit flat as possible, to allow for even roasting.
2) Roast !
Roast at 450 degrees to allow your peppers to get tender and roasted, but not overly charred.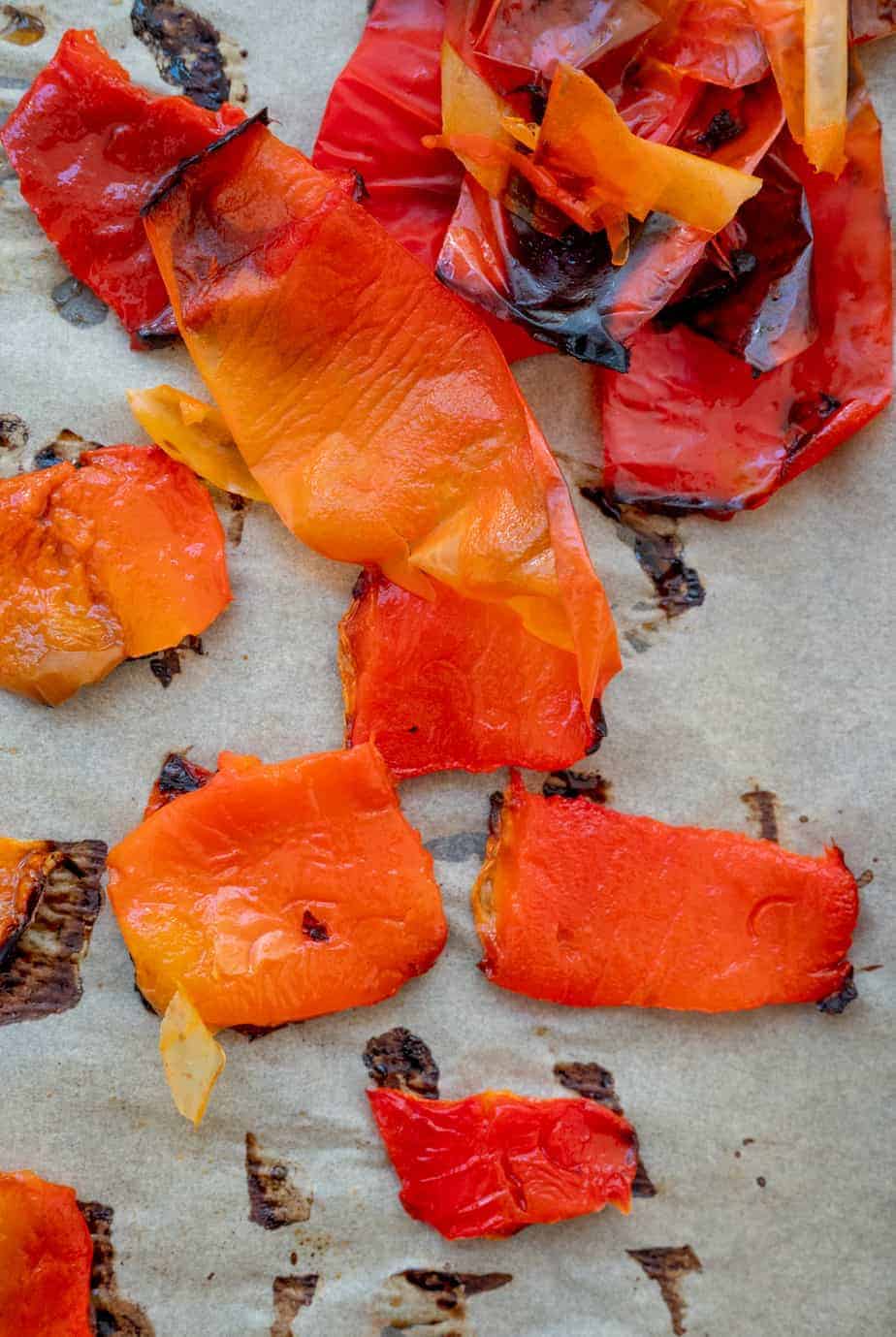 3) Peel
Once the peppers are cool enough to handle, peel off charred skins.
4) Store
Now your peppers are ready to use! If you have any left overs or want to make them again, store them in an airtight container in olive oil covered for up to two weeks. If you choose to freeze your peppers, do so before placing them in olive oil.
How to make a roasted red pepper caprese salad:
Caprese is usually arranged on a plate slightly overlapping each other. In this variation, we combine chopped roasted red pepper, chopped basil, cherry tomatoes, mozzarella balls, minced garlic, thinly sliced onion in a large bowl. Next, we scoop the salad into a fresh red pepper. I love that you can grab this salad eat the entire thing!