Lavender Honey Marshmallows
A sweet, fluffy soft pillow of dreamy lavender honey marshmallows are a confectionary dream come true.
This is not a healthy version of marshmallows made with honey to replace corn syrup. Creating "healthy" versions of recipes brings me no joy. So these are your typical corn syrup filled marshmallow deliciousness with an abundance of honey drizzled on top.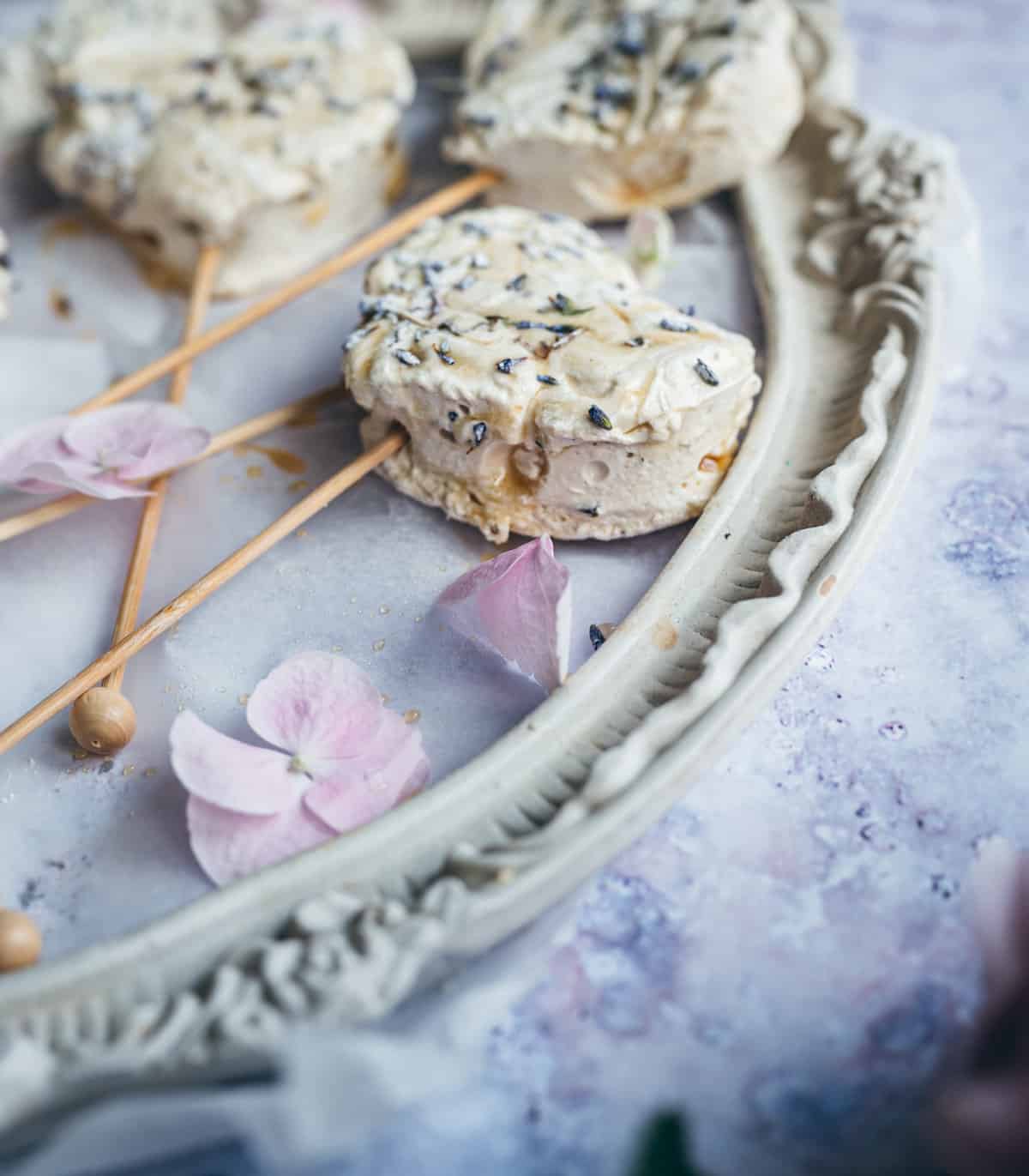 I swear, through out the years I really tried to deliver corn syrup free marshmallows, but it didn't bring me or my taste buds any joy and so, here we are. These dreamy fluffy clouds of lavender honey goodness are not sorry.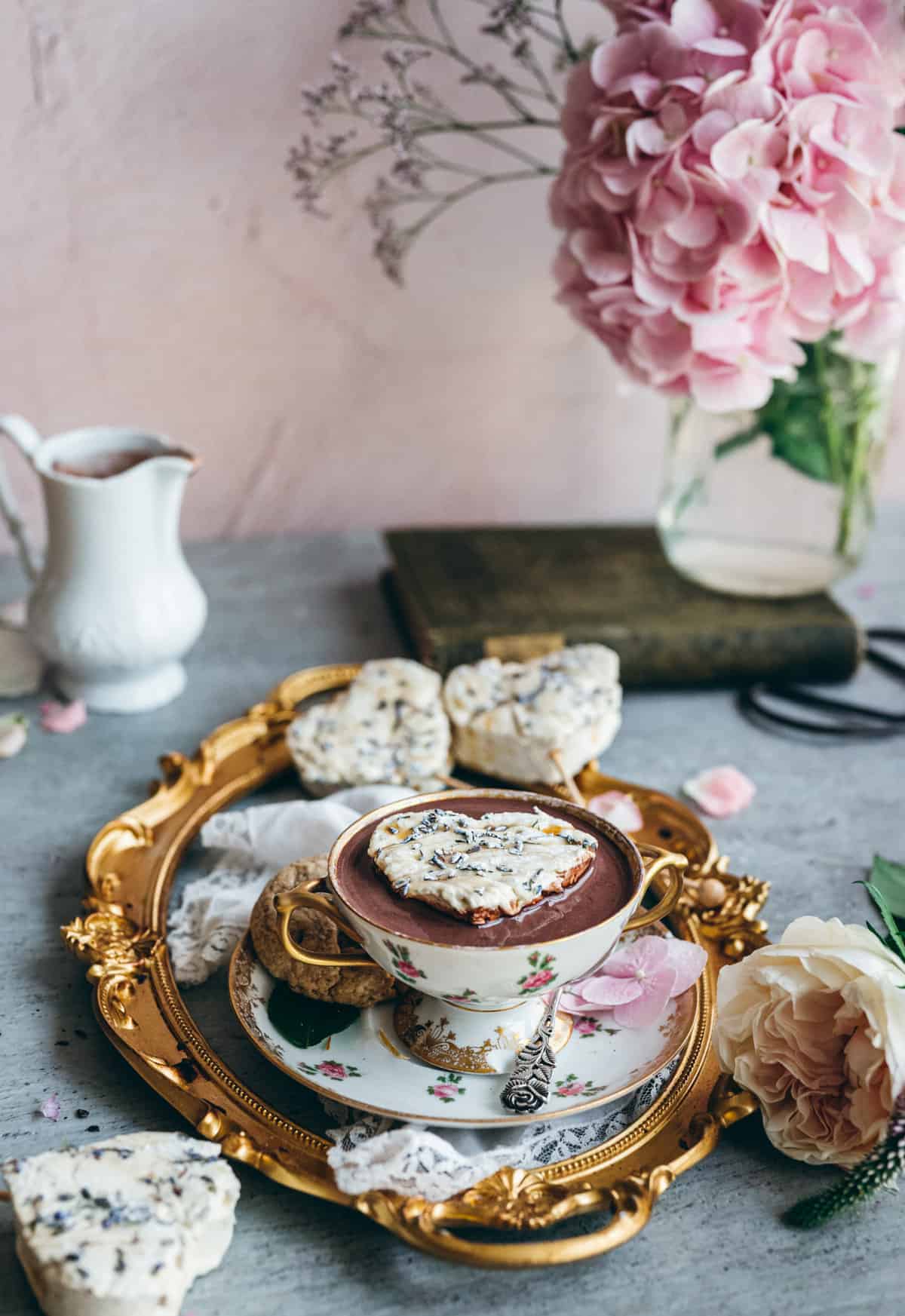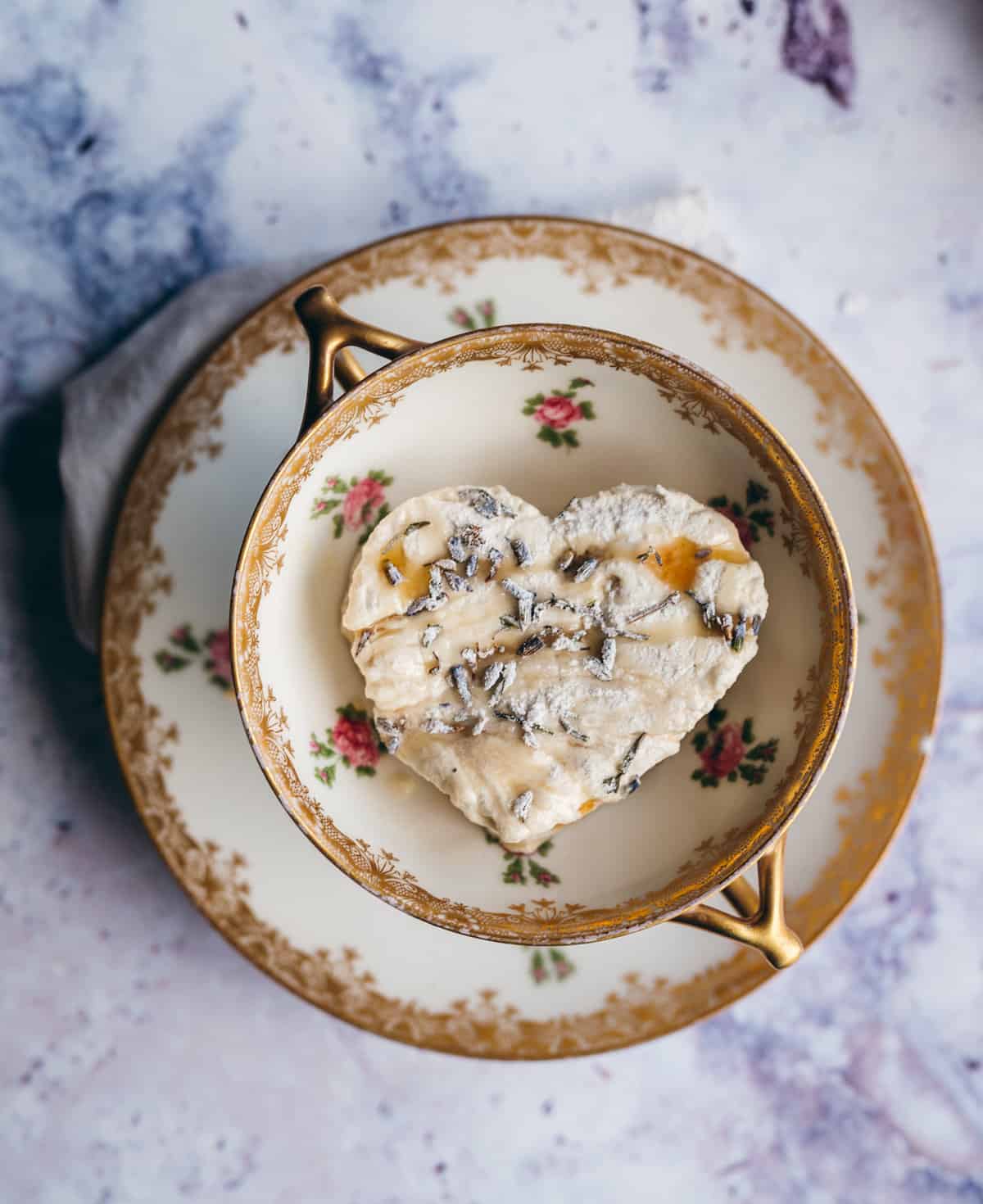 Even the process of making marshmallows is so marvelously fun. Note, it isn't difficult by any means, but requires some patience as they come with a long mixing and curing time. They are nothing like the store bought marshmallows you're used to. These are so much better. Worth the wait.
The history of marshmallow has always interested me. "Nineteenth century doctors extracted juice from the marsh mallow plant's roots and cooked it with egg whites and sugar, then whipped the mixture into a foamy meringue that later hardened, creating a medicinal candy used to soothe children's sore throats.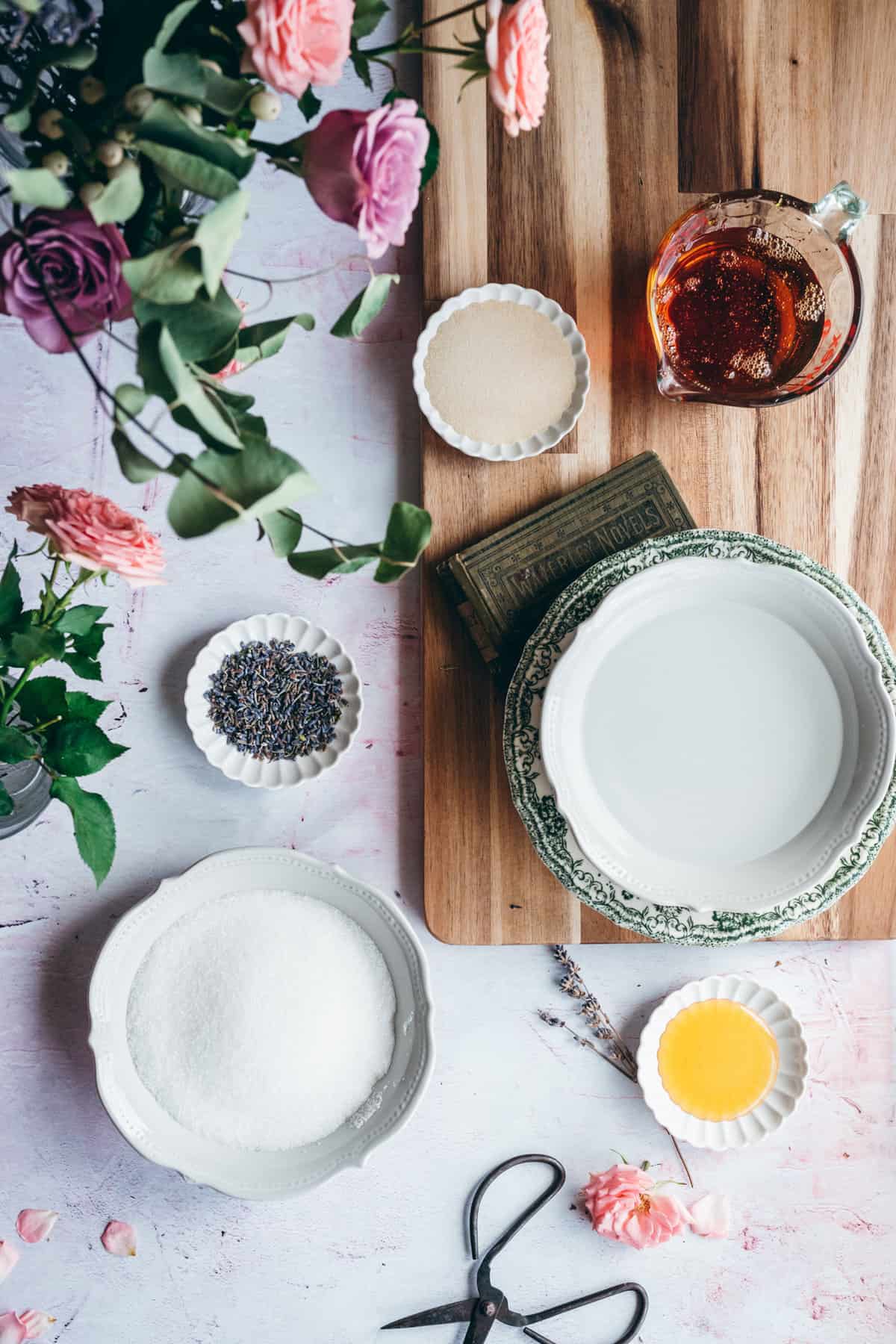 Eventually, advanced manufacturing processes and improved texturing agents eliminated the need for the gooey root juice altogether. Unfortunately, that eliminated the confection's healing properties as a cough suppressant, immune system booster and wound healer." - Quote directly from Thought.co
So we wound up with a completely useless spongey confectionary treat and I'm here for it.
Ingredients:
unflavored gelatin - gelatin is the setting agent for marshmallows.
cold water, divided in half
granulated sugar
light corn syrup -corn syrup is used in marshmallows to prevent crystallization of the sugar syrup. When the sugar is melted and boiled to the point where it has 0% water, the syrup can revert back to its crystallized state. Possible substitutions include agave syrup maple syrup or honey, however this recipe was developed using corn syrup.
salt
vanilla extract, you can use other flavors here if you prefer like our Rose and Lavender Extract
honey
dried lavender buds
powdered sugar to sprinkle on top - this will be the dusting powder to help you handle the marshmallows, they are very sticky.
Let's make them!
Line the bottom and sides of a 9x9-inch square baking pan with parchment paper. Lightly grease with nonstick cooking spray and using a fine mesh sieve, generously dust the pan with powdered sugar. Set aside.
Pour the gelatin over ½ cup of the cold water in the bowl of a stand mixer fitted with a whisk attachment; whisk to combine. Let the mixture sit to allow the gelatin to thicken and "bloom".
Meanwhile, combine the sugar, dried lavender buds, corn syrup, salt, and the remaining ½ cup water in a small saucepan. Cook over medium-high, stirring often until the sugar is dissolved, about 3 minutes. Continue cooking, stirring occasionally, until the sugar syrup registers 240° (soft-ball stage) on a candy thermometer. This takes approximately 10 minutes. Remove from heat.
Immediately, turn the mixer to medium-low speed and carefully pour in the syrup. Once all of the syrup is combined, gradually increase the mixer speed to high, and beat until the mixture is very thick and fluffy, 10 to 12 minutes. Add in the vanilla.
Pour the marshmallow mixture into the prepared pan and quickly smooth the top. Drizzle your honey on top. Sprinkle the top with powdered sugar. Let marshmallows sit at room temperature overnight before cutting into them.
Cut marshmallows into squares or use cookie cutters to cut shapes, like we did with hearts.