How to make a rose milk tea latte
Say hello to your new comfort drink! Learn how to make a rose milk tea latte, a caffeine free feast for your eyes, with delicate yet memorable floral notes.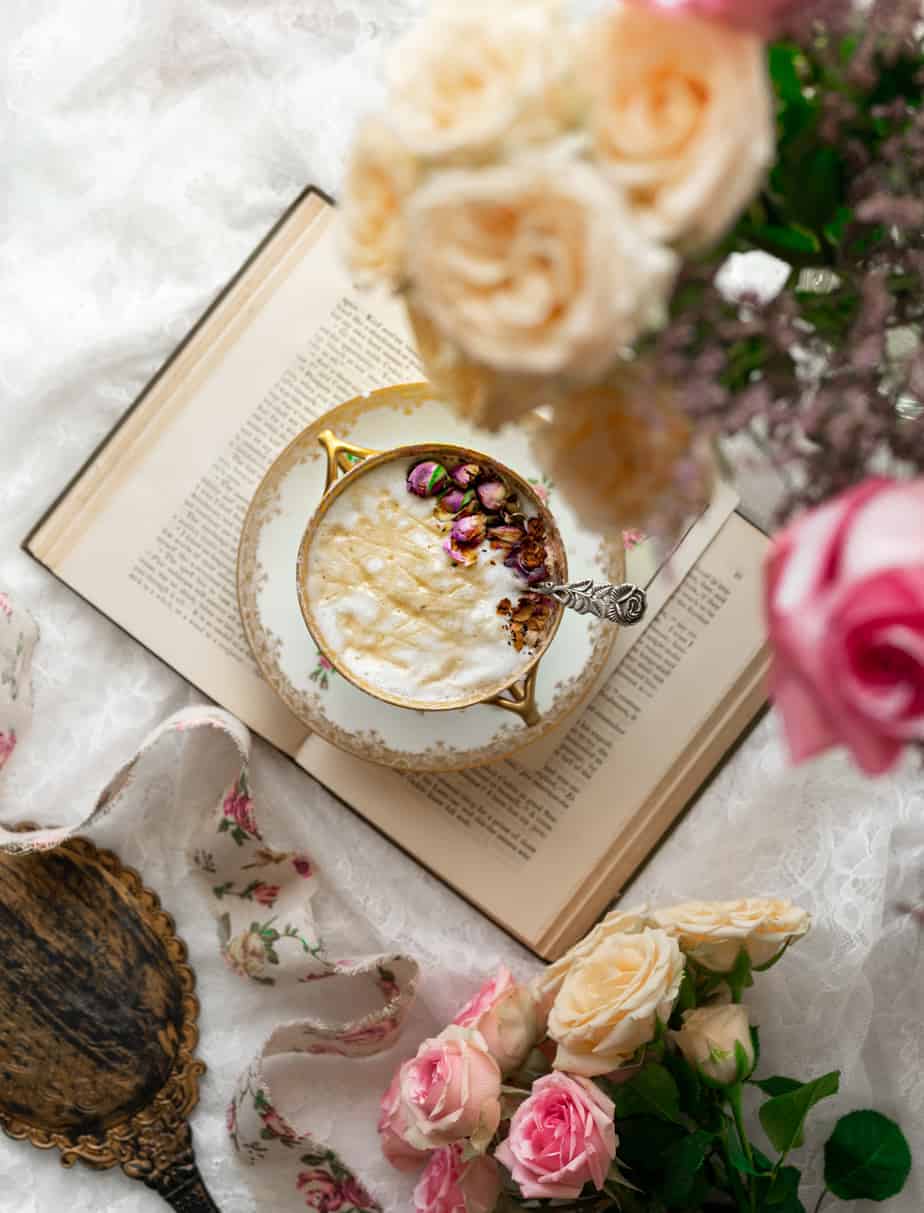 Why you'll love this tea:
Rose flavor can be overpowering, but this tea has a delicate flavor thanks to rose infused milk.
There are many ways to sweeten it if you desire and you can choose your level of sweetness. Try rose infused honey, rose sugar cubes, rose sugar, or rose simple syrup.
It's caffeine free because it doesn't contain any black tea, it's made from dried rose bud - which is the main ingredient
It's totally adaptable for any dietary needs or preferences, use non-dairy milks (barista style) like soy milk, coconut milk, oat milk, or almond milk in your rose tea latte.
It looks so pretty sprinkled with little pink flower petals, and the scent of roses in this elegant floral tea is so soothing.
Notes: make sure your non-dairy creamer is barista style so it will froth, the way you want your latte to!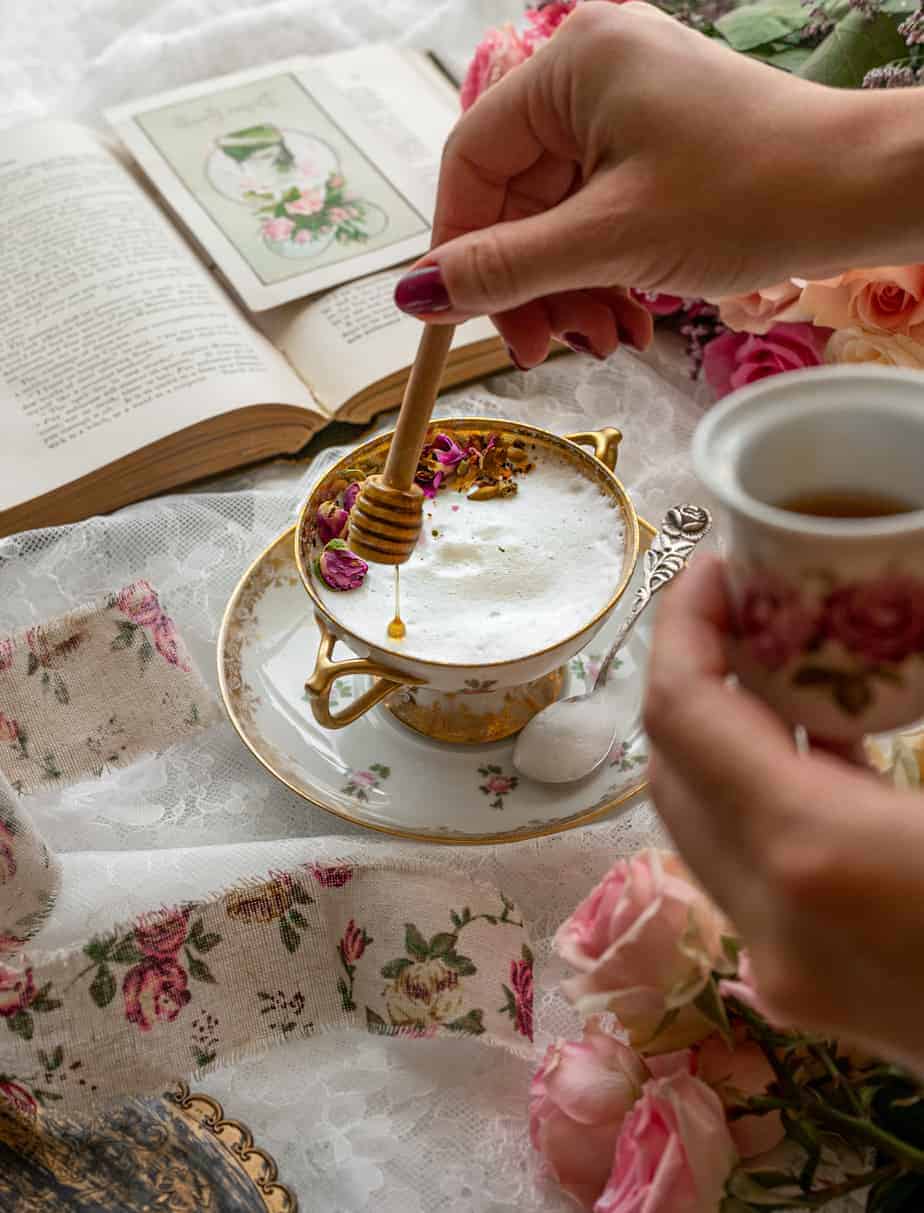 Benefits of roses:
According to Journal of Agricultural and Food Chemistry roses exhibit very strong radical scavenging effect and antioxidant power
Its petals are nutritionally dense, containing an abundance of vitamin A, B, C, E
In Ayurvedic medicine, roses are believed to to balance the heart chakra
Roses are calming to the central nervous system according to thel Journal of Experimental Biology
Why I developed it:
I've started to see rose lattes and rose milk tea at cafes and bubble tea shops we frequent. But, I'm really a naturalist and every time I order I get a light bubble gum pink drink with artificial rose flavor that's too sweet for my taste. I decided to make my own rose milk tea made from real roses, with just subtle natural sweetness, and a real floral flavour. It's a simple recipe with health benefits.
Ingredients:
Tools:
Milk frother
Tea spot or small sauce pan for boiling water
How to make it:
Boil your water and prepare your tea strainer with your dried rose buds
Add your sweetener of choice to the bottom of your mug. I recommend rose water syrup or rose infused honey
Pour boiling water ¾ way of an 8" mug and let it steep. Dried rose buds may not make your water as pink as you want if you're hoping to, so if you want a natural pink hue, add a few hibiscus petals which will color the water more.
Optional: add a few drops of rose water here if you want a stronger rose taste. I prefer my rose milk tea latte so have a delicate floral flavor, so I skip this step.
Froth your rose infused milk and fill your mug with the frothed milk
Optional: Garnish with some rose infused honey and extra rose petals
Where to find food grade roses:
I have an entire post dedicated to finding organic roses for culinary use, however in this case you just need a few dried organic rose buds, which are easily sourced from health food stores on online.
More rose drinks you'll love:
Pair it with: