How can a flavor be so soft, light and yet incredibly rich and delicious all that same time? My friends, welcome to lavender lemon ice cream. It's luxurious and oh so fresh!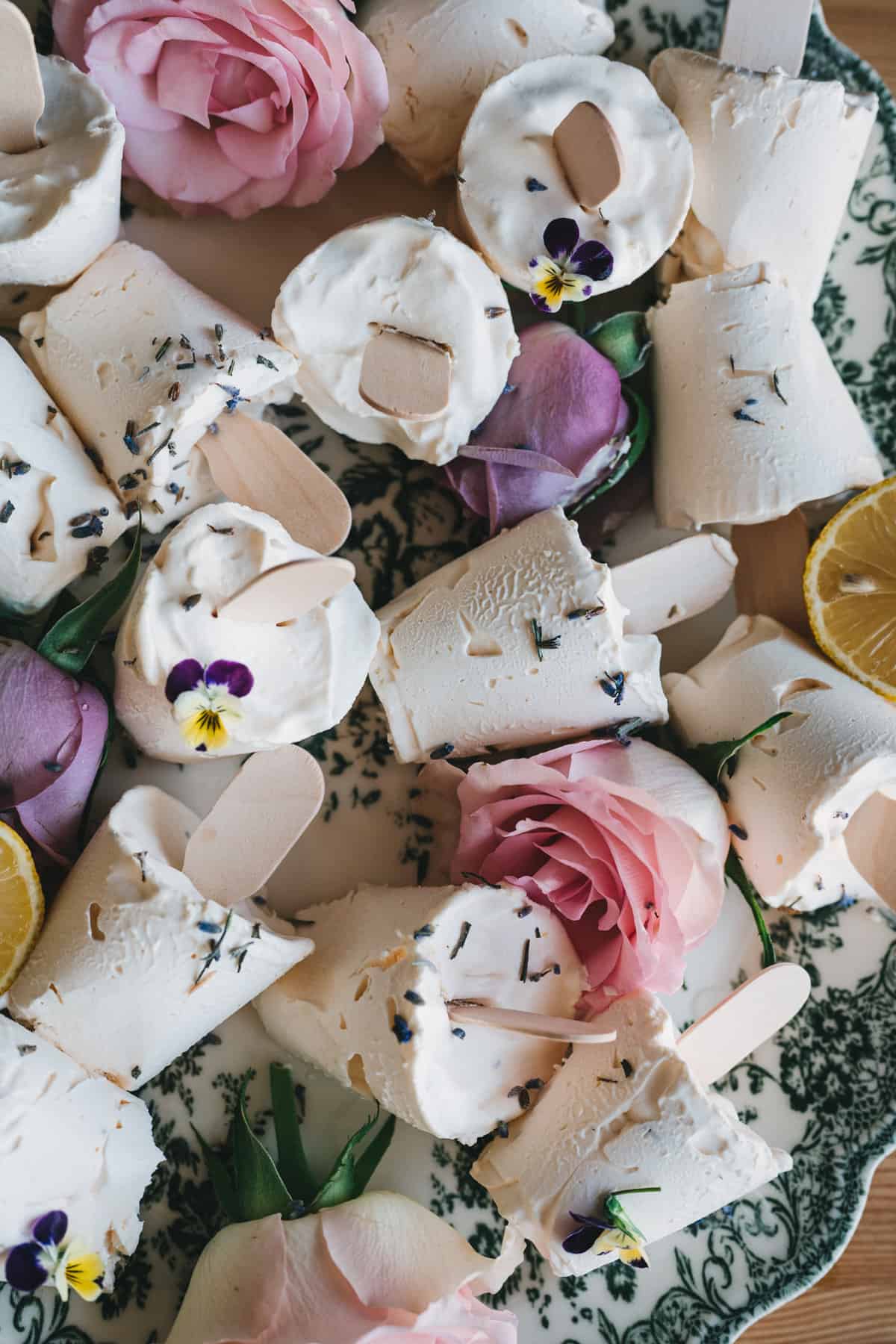 My muse:
I've just been thinking about the future a lot, which is not something I've really been hyper focused on before. But, with uncertainty of where we are moving next, my mind wanders and likes to dream a bit. And all I know is that somewhere in this plan, I see me + this creamy delicious ice cream overlooking the most beautiful views in Positano Italy, just knowing that I made it. When I started Frolic + Fare exactly three years ago, we had a trip planned there - but then world shut down the day we were supposed to leave. It's been a whirlwind ever since, and we've come a long way. But, those Positano views are still just imagery that lives rent free in my mind. So I play it up with ice cream. Lavender lemon ice cream, to be exact.
Oh, and Gwen Stefani's "luxurious" is definitely playing too. 😉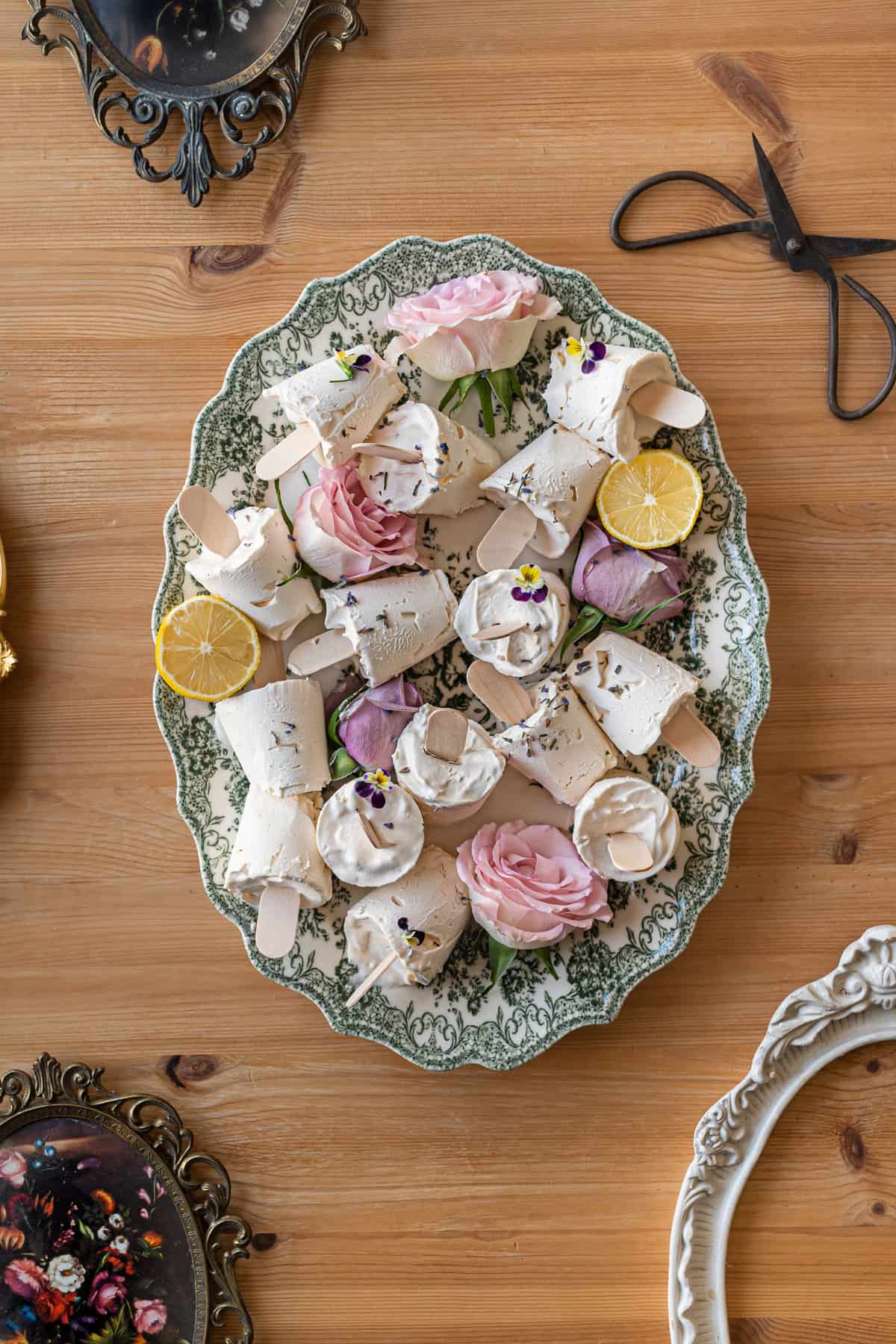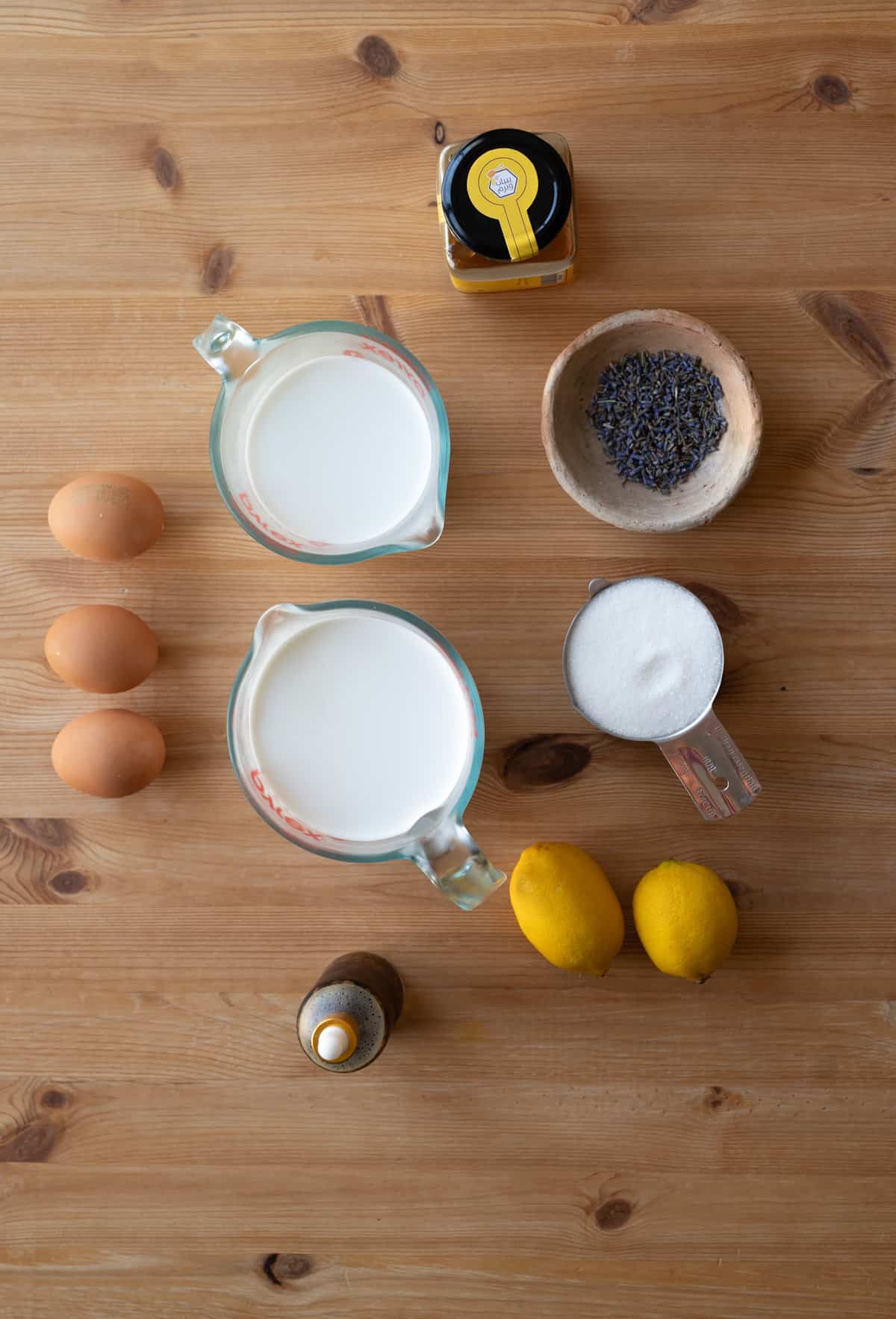 Ingredients:
I started with my lavender honey ice cream recipe as a base, with so many 5 star reviews, I decided I wouldn't try to reinvent the wheel since it's a winner indeed.
2 cups heavy cream
1 cup whole milk
4 egg yolks
½ cup sugar
¾ cup honey
4 lemons, juice and zest
2 tablespoons dried culinary lavender
1 teaspoon sea salt
1 tablespoon vanilla extract or lavender vanilla extract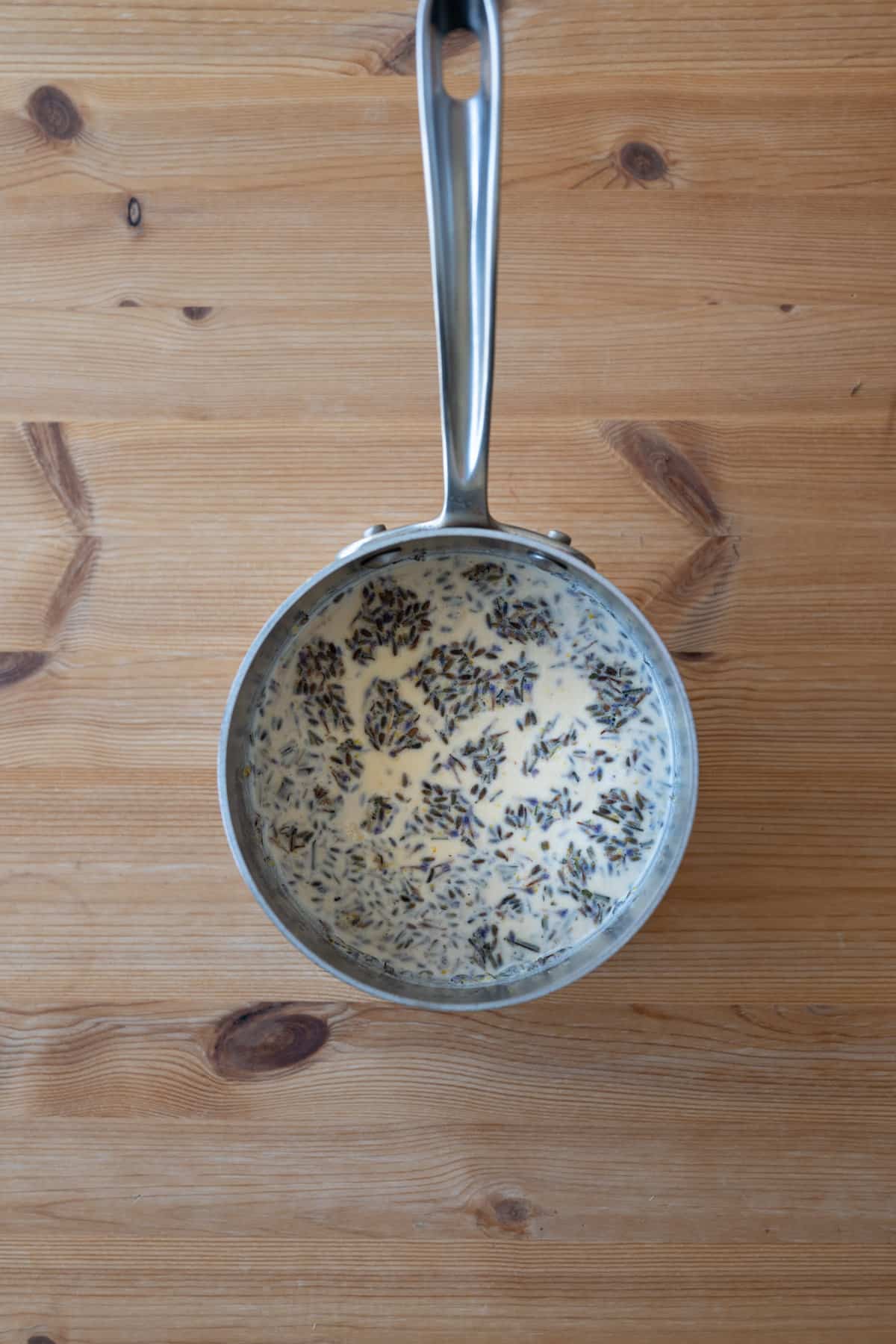 How to make it:
Add all ingredients two a small sauce pan* see note below
On low heat, mix consistently, and slowly simmer and mix for twenty minutes.
If desired, sieve ingredients into a heat proof container. I personally leave my lavender flowers and lemon zest in. I'm a textured ice cream kind of person, the more stuff, the better. You do you.
Let mixture cool for at least two hours.
Mix cooled custard and add to to ice cream maker and churn according to manufactuer's recommendations. Ours churns for twenty minutes. Ice cream should double in volume and be solid, but soft when done.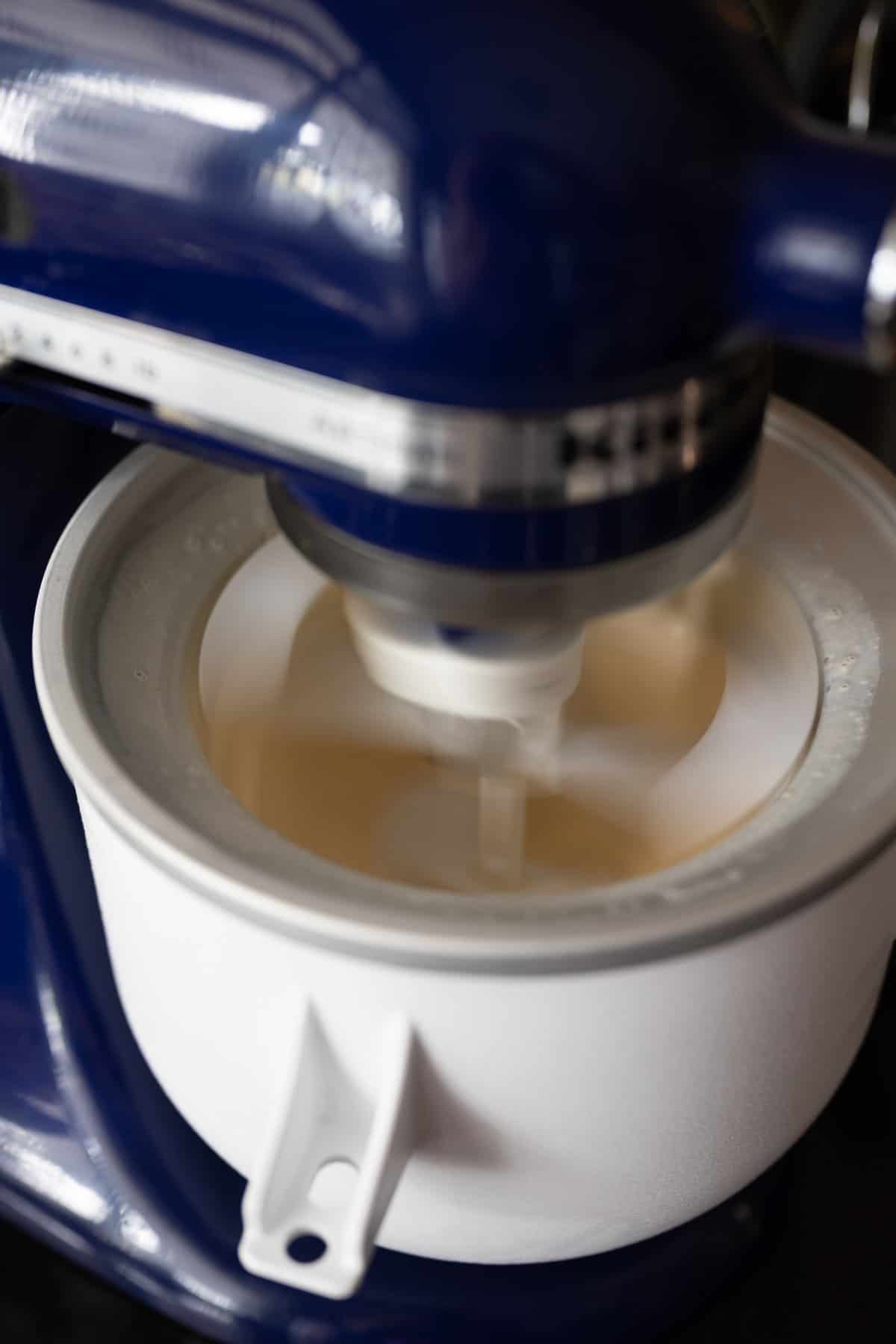 Tempering / custard:
Tempering is the process of slowly bringing two liquids to the same temperature before blending them together. Many homemade ice cream recipes use a tempering method because dairy can become curdled and eggs can bind if cold liquid touches warm liquid. If you are in a place in the world where you store your eggs and fresh milk in the refrigerator, and are starting with cold ingredients - there is no need to temper the eggs and milk. Here is how to temper your milk and eggs.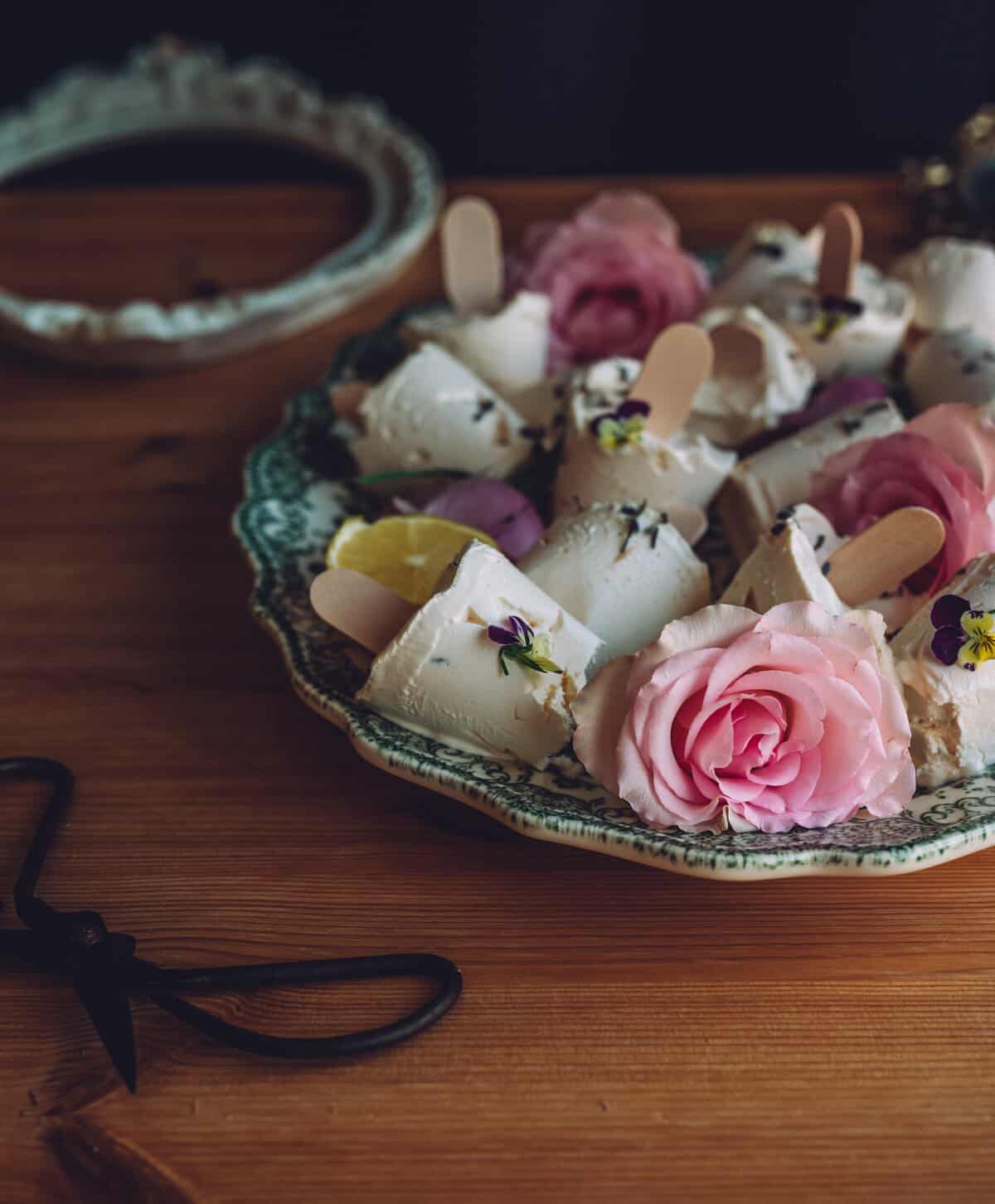 Serving suggestions:
I wanted to make this ice cream in pop form, so I put it in mini bio degradable cups I had left over from a birthday party, and put some cute sticks in them. You can simply scoop into a cone or bowl, drizzle it with flower infused honey with some natural sprinkles for the most beautiful floral sundae, or eat in sandwiched between Lavender Lemon Shortbread cookies. Yummmmm.