Most Popular Edible Flowers With Picture Chart (free download)
Edible flowers are a popular way to add a bright colors, texture, and flavor to any dish. But with so many different kinds of edible flowers available, it can be hard to know where to start. That's why we've put together a list of the most popular edible flowers and where you can find them -in the store, on a tree, or in the wild. We also share how they taste so you know where to use them. You'll want to check out our list of the The Best Tasting Edible Flowers.
Download the poster: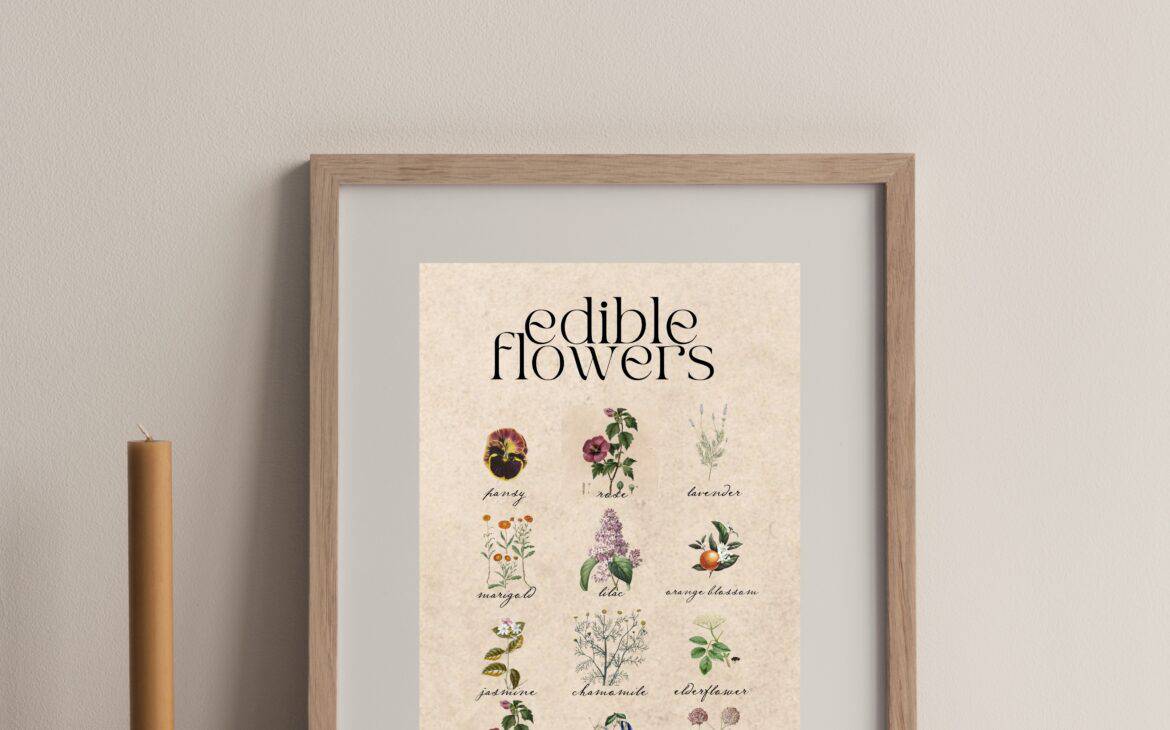 Popular Edible Flowers Poster
Whether you're a professional florist, budding herbalist, or just looking to add something special to add to your herbal teas or your home garden, there are lots of ways to enhance your life with nature's greatest gift: flowers!
The garden flowers:
Here are edible flowers that you can plant in your garden or pick from your loving friends with permission: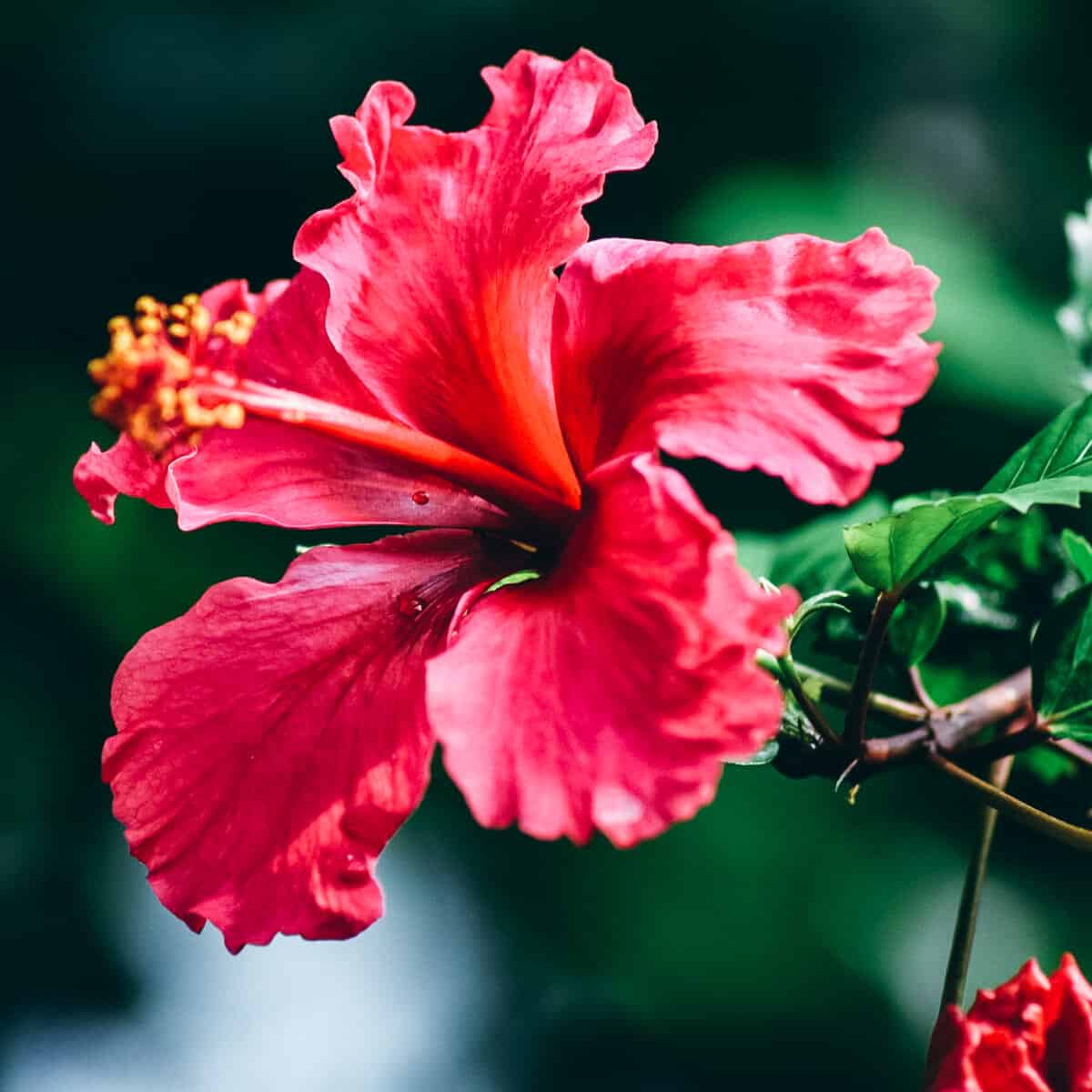 Hibiscus (Hibiscus sp.)
Hibiscus flowers are popular in many cuisines, including Mexican, Thai, and Vietnamese. They can be used in both sweet and savory dishes, and their tart flavor pairs well with fruits like mango and pineapple. Hibiscus flowers can be eaten raw or cooked, and they make a beautiful garnish for cocktails and desserts and are a great addition to savory dishes as a garnish.
Learn more about eating hibiscus at hibiscus 101.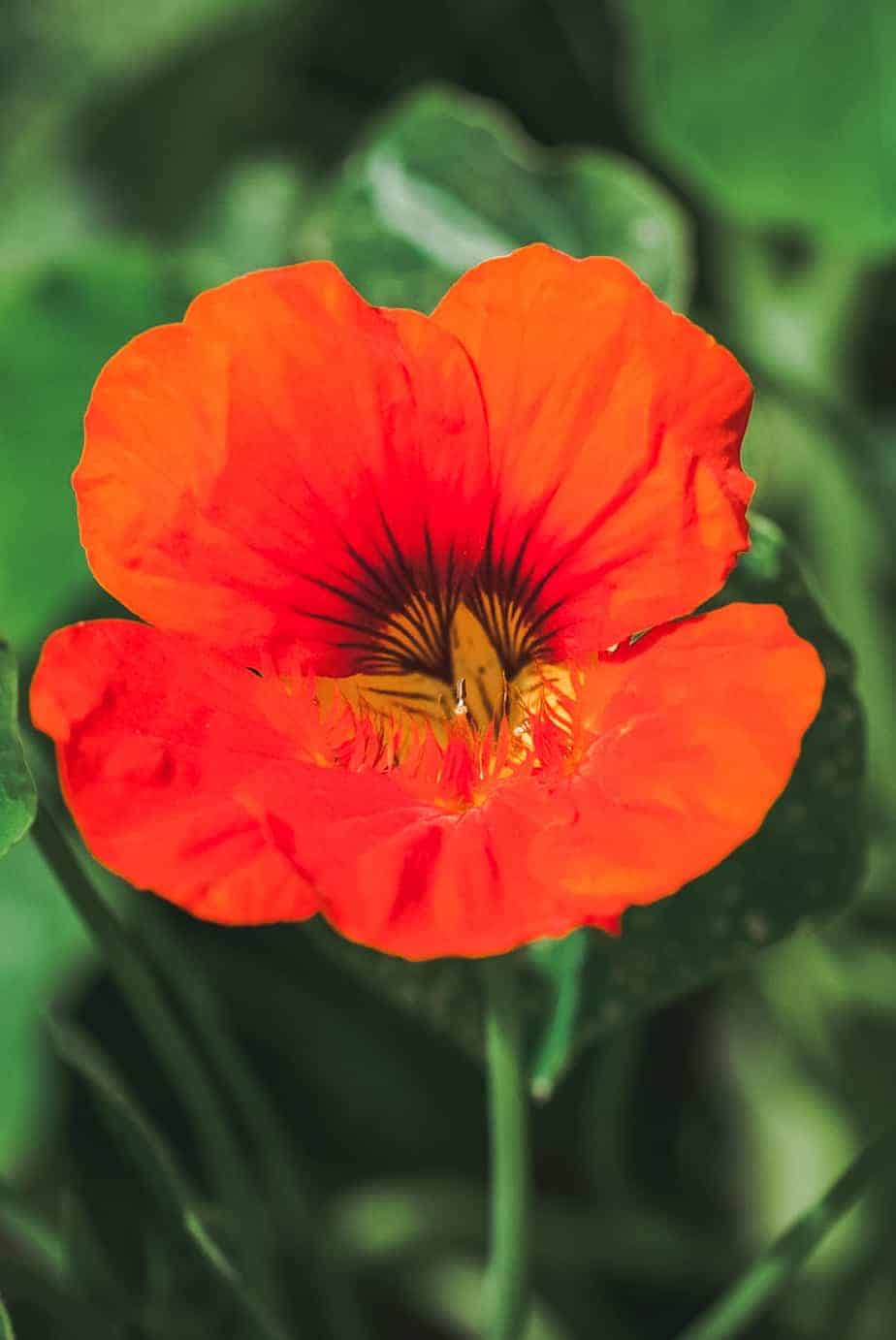 Nasturtium (Tropaeolum majus)
Nasturtiums are easy-to-grow annuals that come in a variety of colors, including yellow, orange, red, and pink. Their slightly peppery flavor pairs well with salads, salad dressings, sandwiches, and vegetable dishes. My favorite way to use nasturtiums is to infuse it in olive oil. They do well in poor soil and repel common garden pests. Nasturtiums can also be used as a colorful garnish for cocktails and desserts. Nasturtiums pair perfectly in Edible flower summer rolls.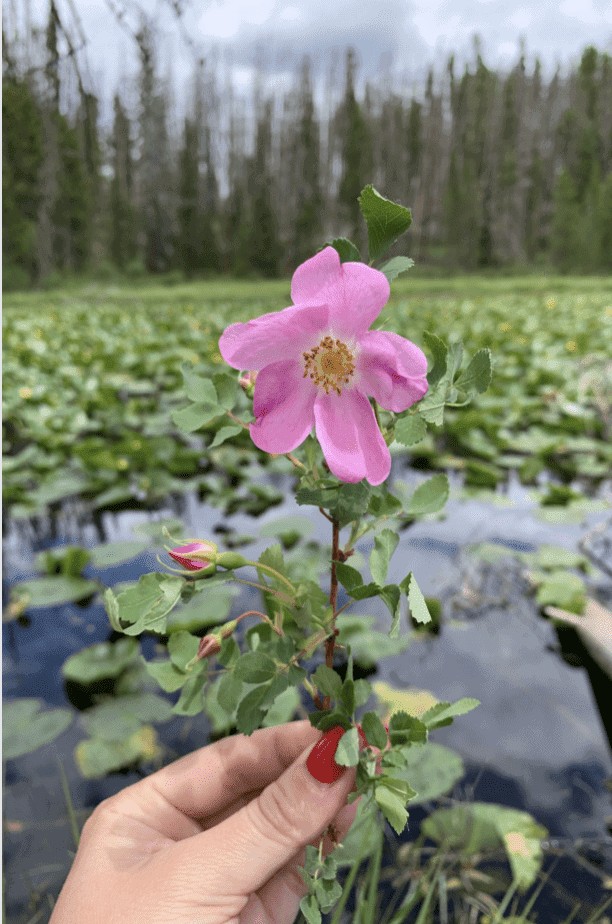 Rose (Rosa sp.)
Roses are perhaps the most popular flower in the world and they make a beautiful addition to any dish. They also have incredible health benefits and include vitamin c, which increases the production of white blood cells to help our bodies fight off infections. While rose petals can be eaten raw, they are most commonly used as a garnish for desserts or added to syrups and other sweetened beverages. Rose petals can also be turned into candied flower petals or used to make rosewater, which is a popular ing redient in Middle Eastern cuisine. Our favorite way to use rose is in rose ice cream. The flavor of these flowers is reminiscent to that of strawberries and tart green apples. Darker varieties have a more prominent taste than their lighter counterparts, but almost all roses are edible. You will love making rose lemonade, rose infused honey, rose tea, or rose petal jam.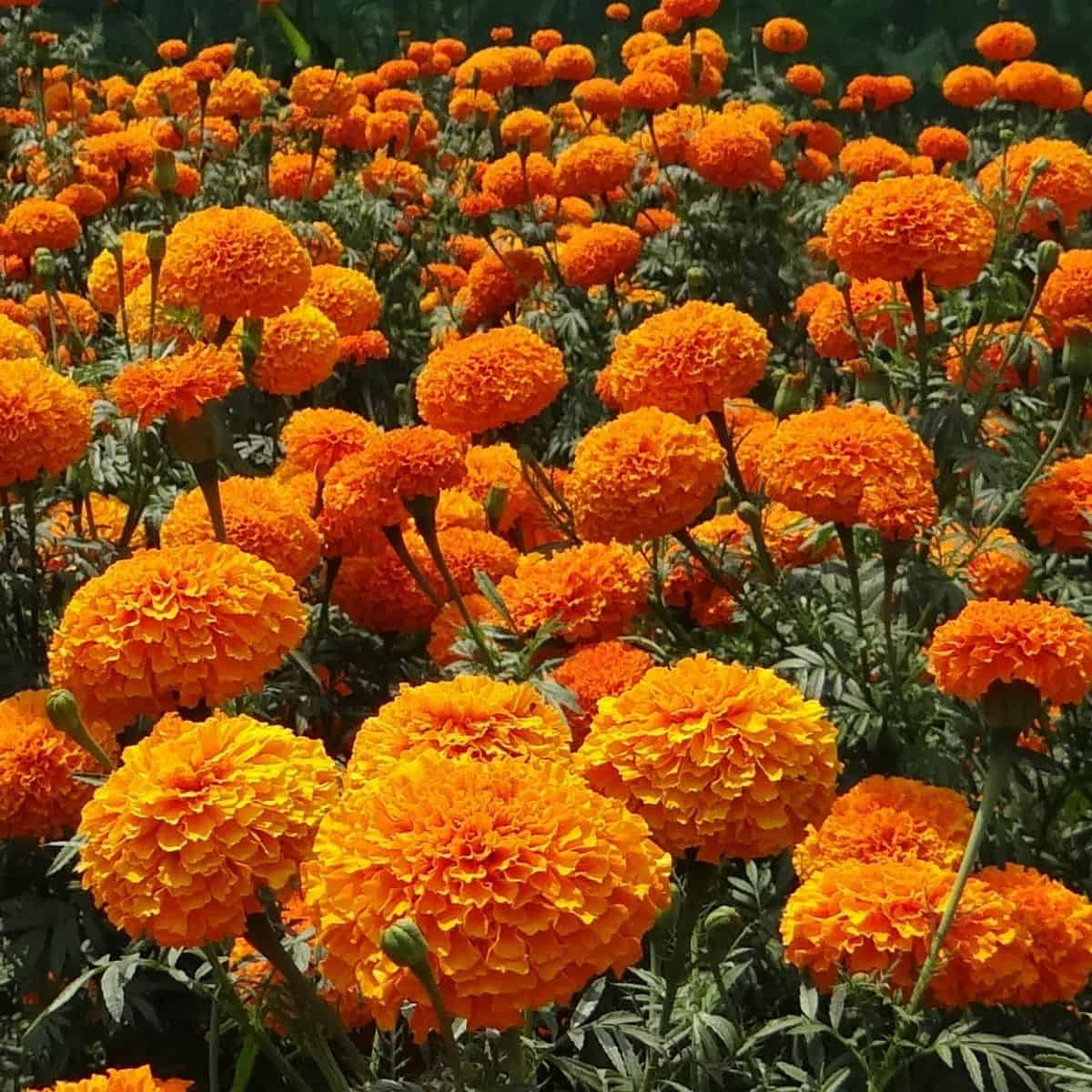 Marigold (Tagetes sp.)
Marigolds are annuals that come in a wide range of vibrant colors, including yellow, orange, red, and white. Their slightly bitter flavor pairs well with salads, vegetables, grains, and legumes. Marigolds can also be used as a natural food dye or as a pretty garnish for cocktails and desserts. I love to let marigolds infuse in honey for weeks to sooth my sore throat, They are also called calendula. Learn more about eating marigold at Marigold 101.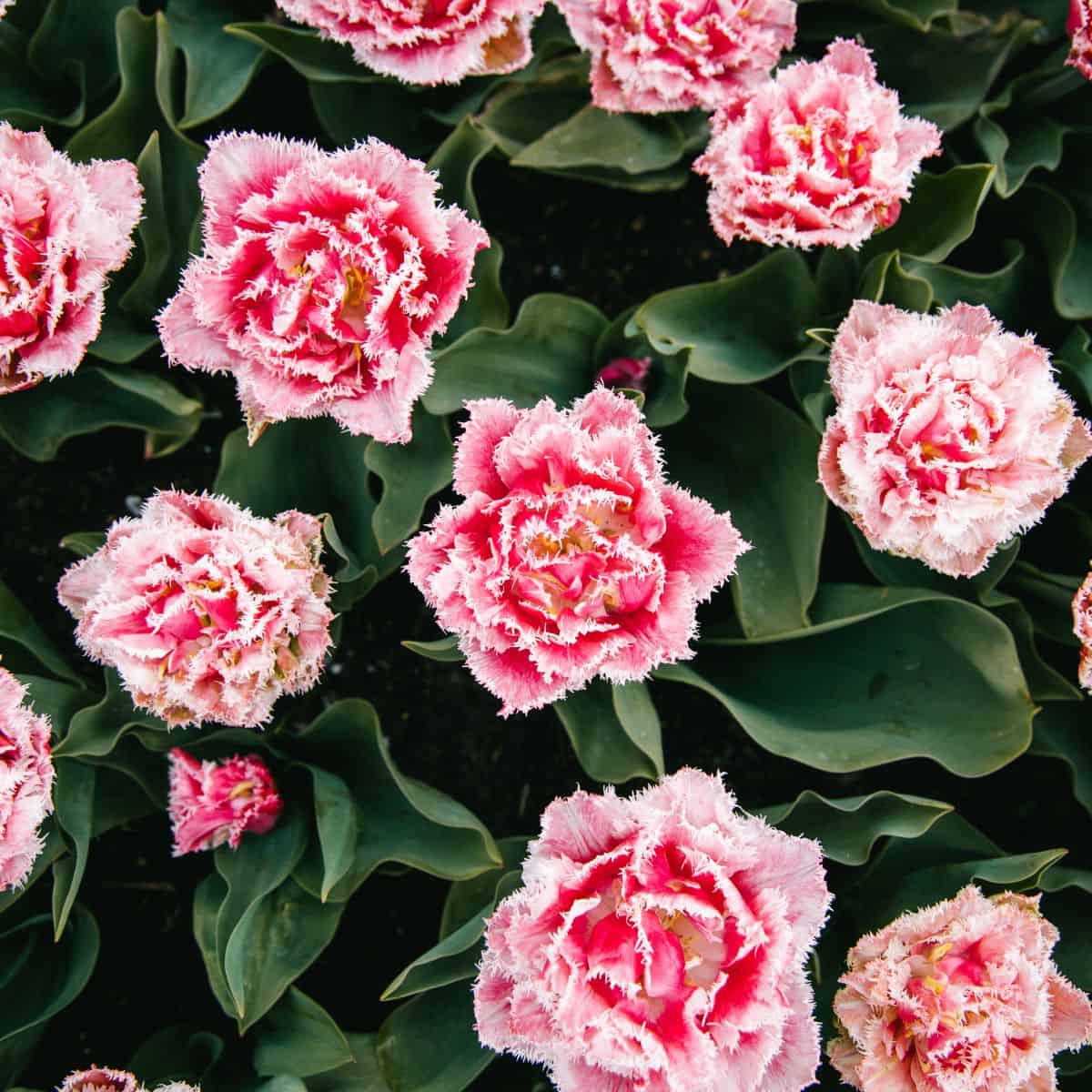 Carnation (Dianthus caryophyllus)
Carnations are peppery, almost spicy and perfect for savory dishes. The miniature version of carnations, called dianthus, is similar to clove or nutmeg. Don't tell the other flowers, but this one is my favorite.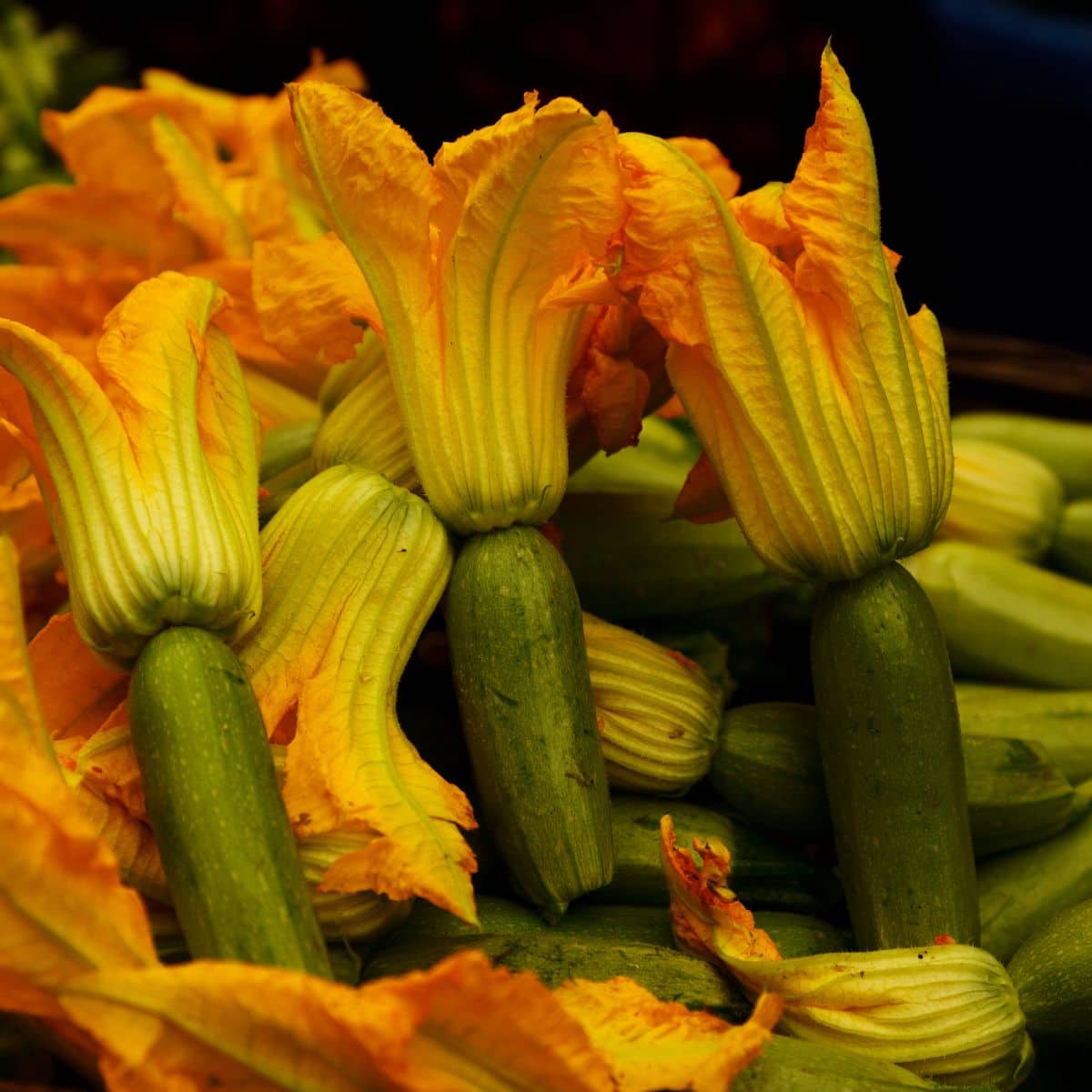 Squash blossoms (Cucurbita pepo)
Squash blossoms are the flowers of squash plants like zucchini and pumpkin. They have a delicate flavor that is often compared to that of corn silk or daylilies. Squash blossoms are typically fried or used as a garnish for soups and salads. Learn more about eating squash blossoms at Squash blossoms 101.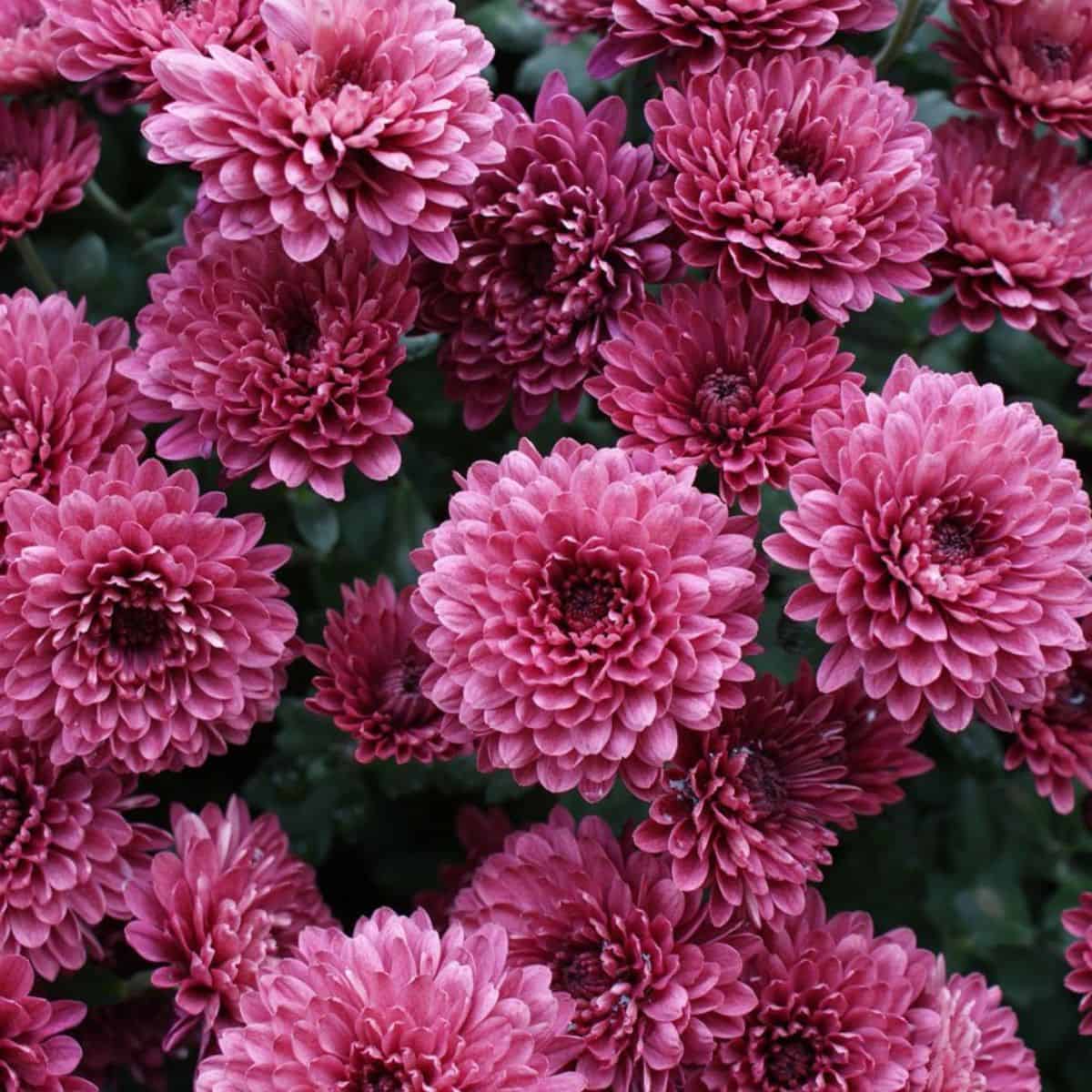 Chrysanthemums (genus Chrysanthemum)
Chrysanthemums are available in many different colors, though white and yellow varieties are most common. Their slightly sweet flavor pairs well with poultry, fish, pork, and complimentary vegetables like squash. They are considered to be the flower of Autumn and are very well known for their health benefits.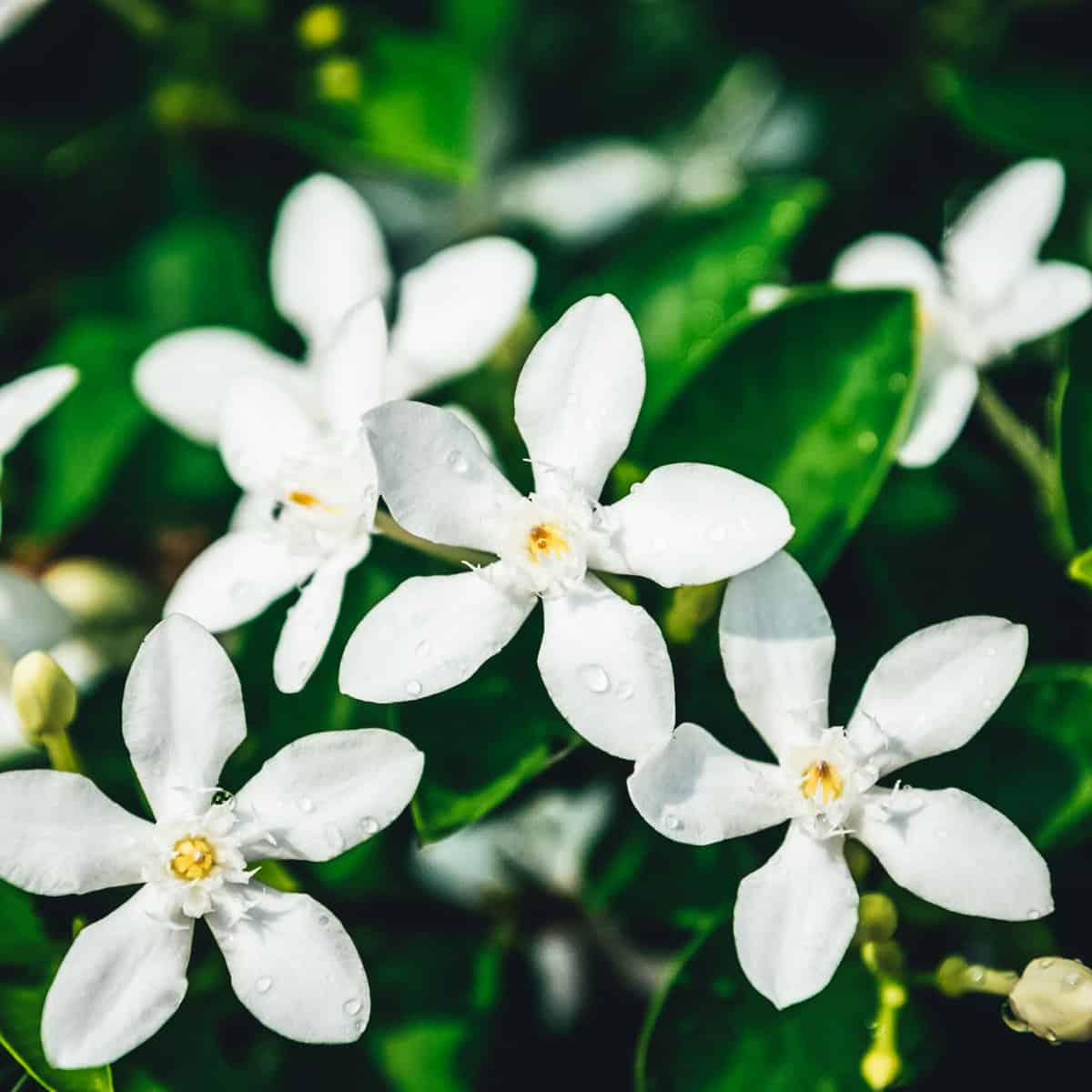 Jasmine (Jasminum sp.)
Jasmine flowers have a delicate floral flavor that is often used in tea blends and make an excellent flavor with rice dishes and seafood. Enjoy it in our Jasmine flower greyhound Learn more about jasmine in jasmine 101.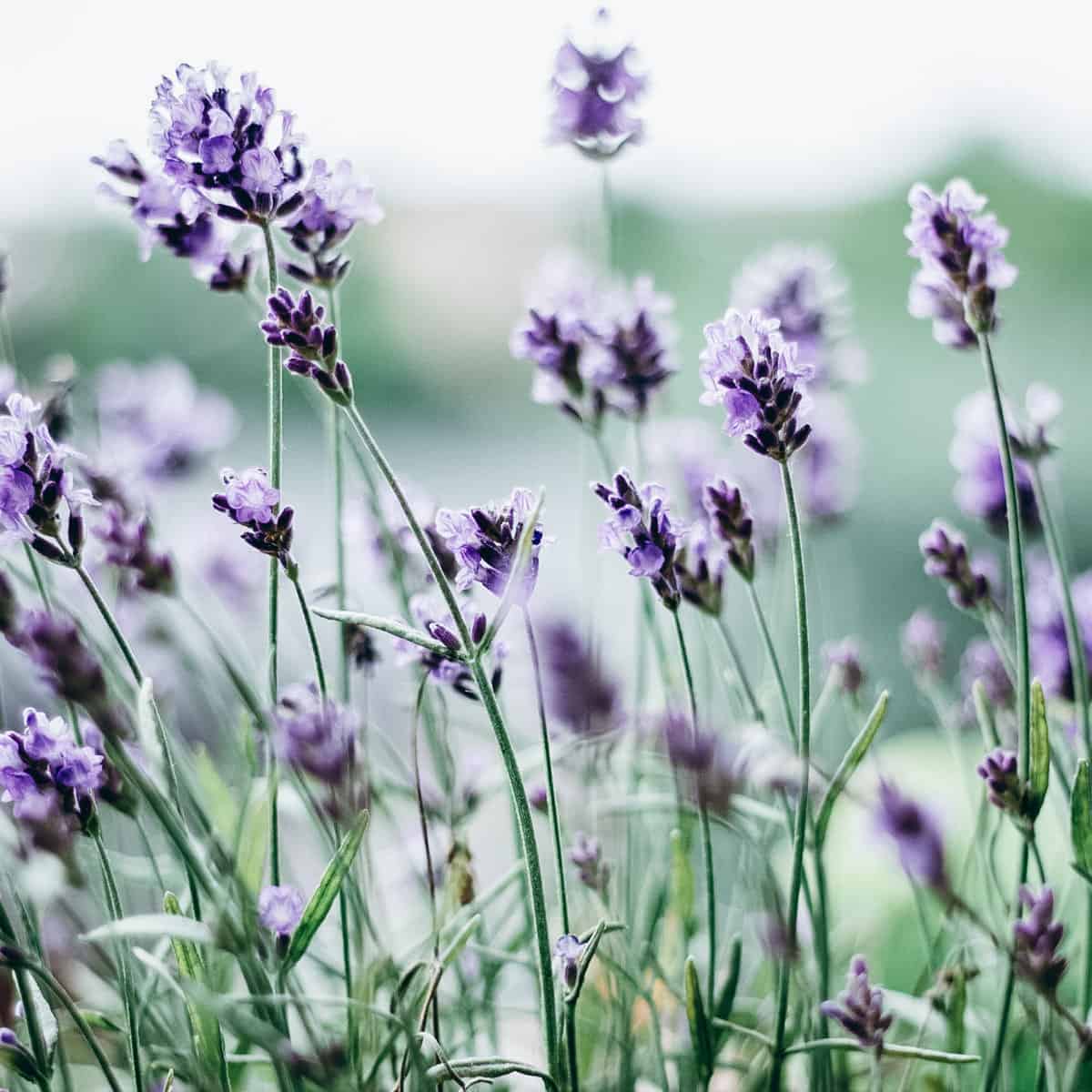 Lavender (Lavandula sp.)
Lavender has a distinctly floral flavor that is popular in baked goods. Sweet, floral flavor, with lemon and citrus notes. Flowers look beautiful and taste good too in a glass of champagne, with chocolate cake, or as a garnish for sorbets or ice creams. Lavender lends itself to savory dishes also, from hearty stews to wine-reduced sauces. Diminutive blooms add a mysterious scent to custards, flans or sorbets.Learn more about lavender in lavender 101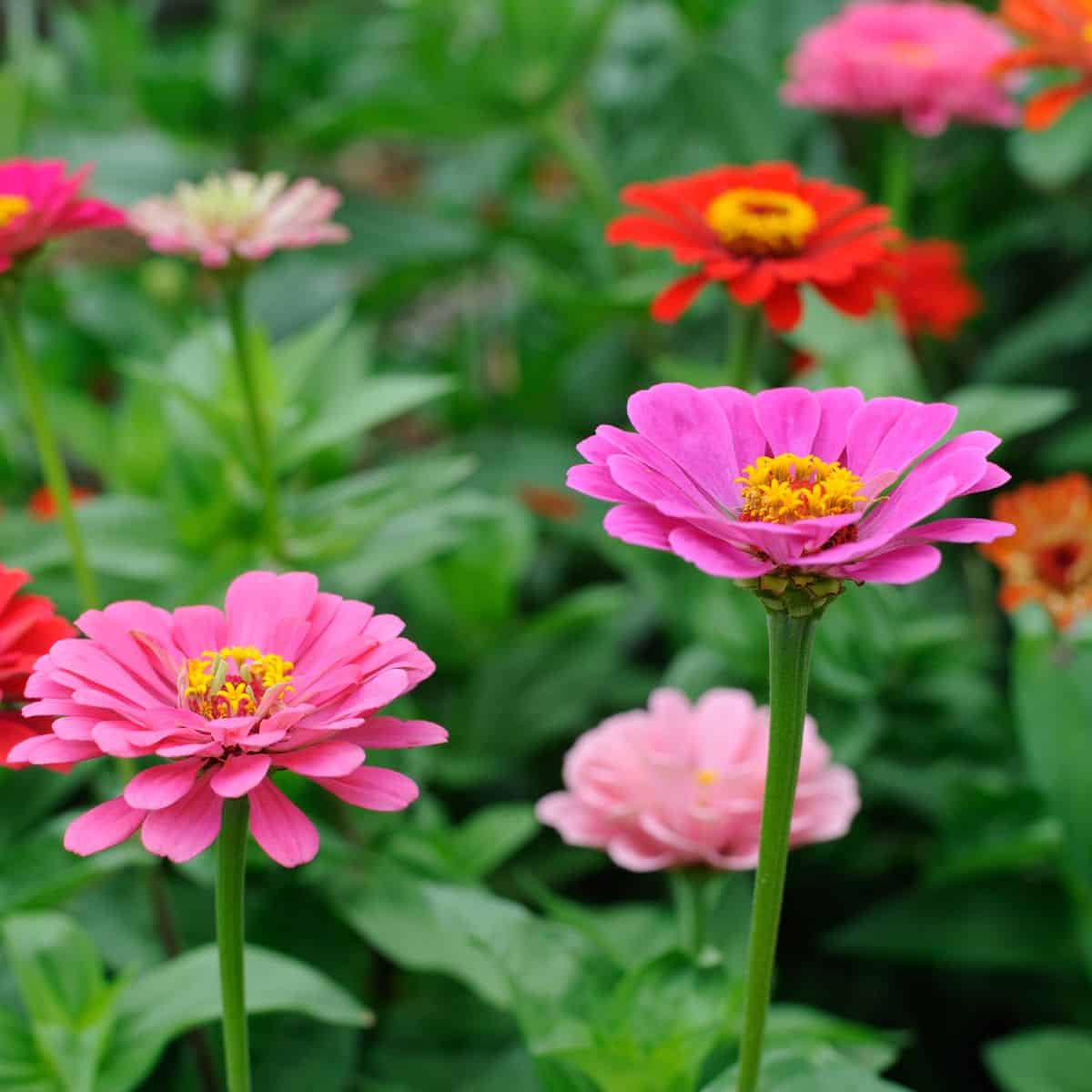 Zinnia ( Zinnia elegans )
Zinnias have a slight grassy and bitter flavor and are used more for their beauty than their flavor.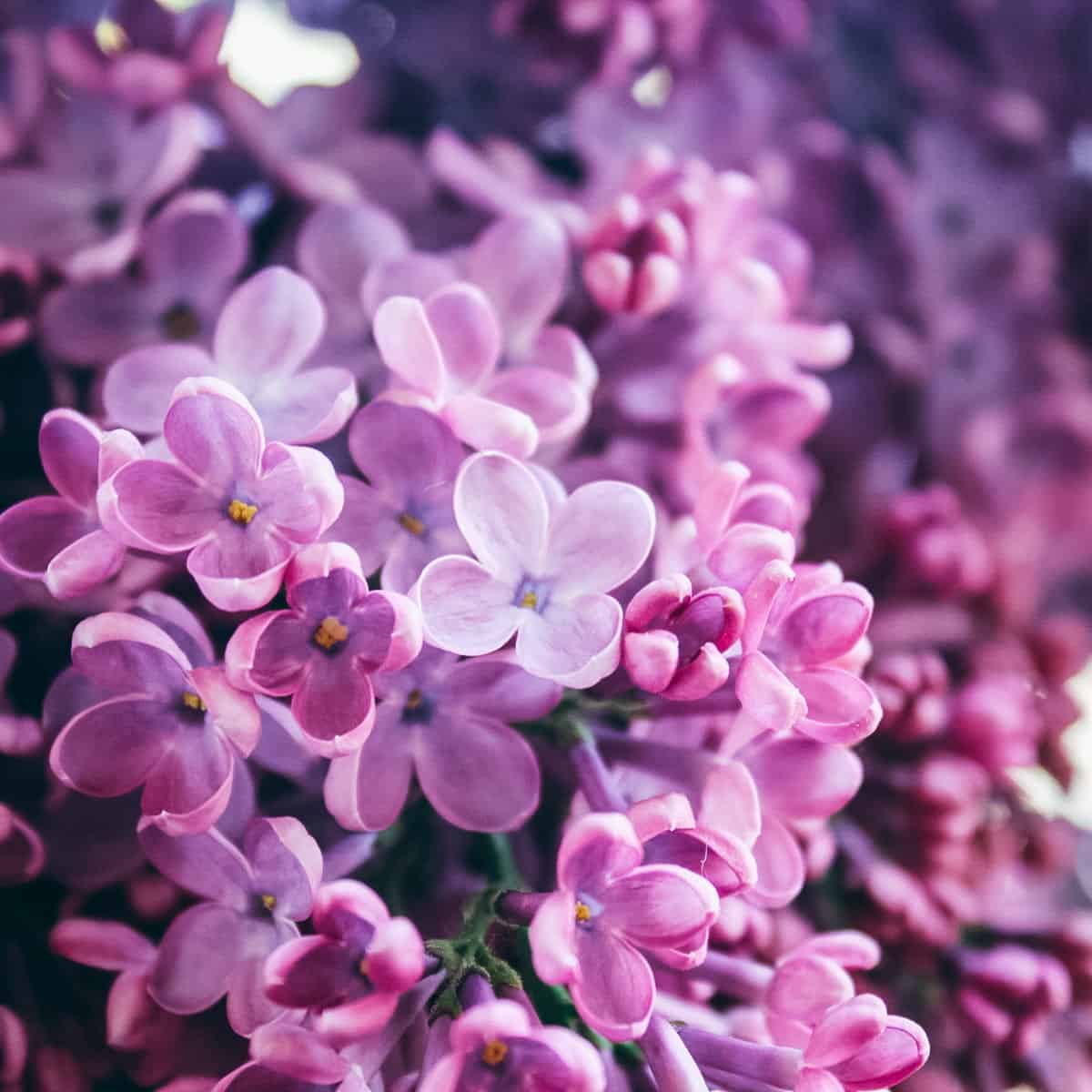 Lilac (Syringa)
Spring has sprung when lilacs make their appearance. Their pink, purple or white petals make the most beautiful dainty garnish and their sweet flavor is perfect for honey, sugars, syrups and lilac shortbread cookies. They are low-maintenance shrubs. Lilacs offer good summer shade after they have reached several feet tall. Lilacs can be used for anything from a beautiful syrup to a delicious dessert garnish. The best place to plant lilacs is near an entertainment area so they can add color and fragrance, but far enough from power lines and water piles so they can grow to their full potential over several years.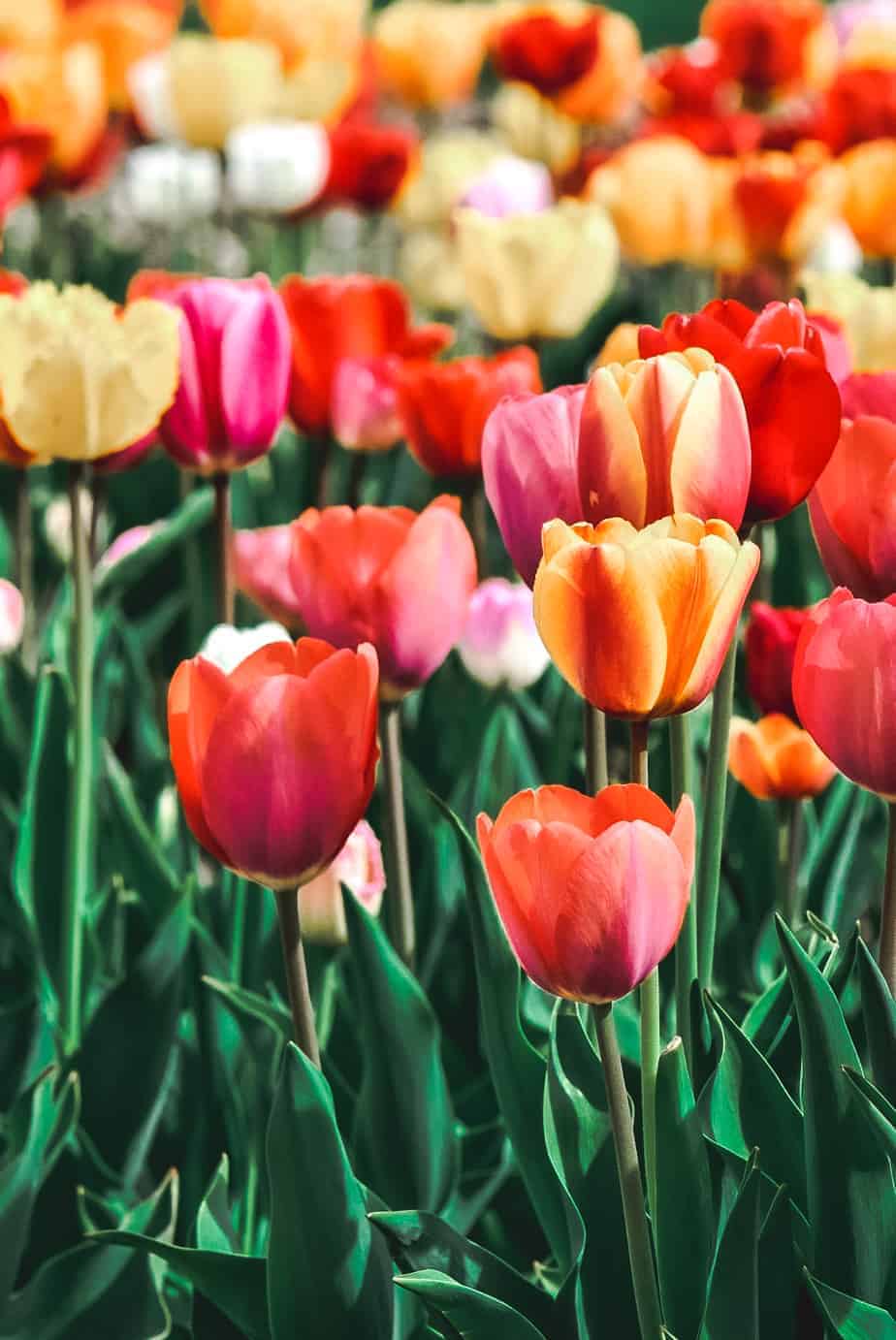 Tulip (Tulipa)
The delicate, yet powerful petals of the flower are what make it so unique. The taste has an appealing flavor like sweet lettuce. Some people may have allergic reactions when touching them which can cause skin irritation etc., so if this happens don't eat these magnificent plants either - nor should you touch any bulbs ever consumed for safety reasons as well since many contain allergens inside their protective covering. Enjoy it in our Tulip salad.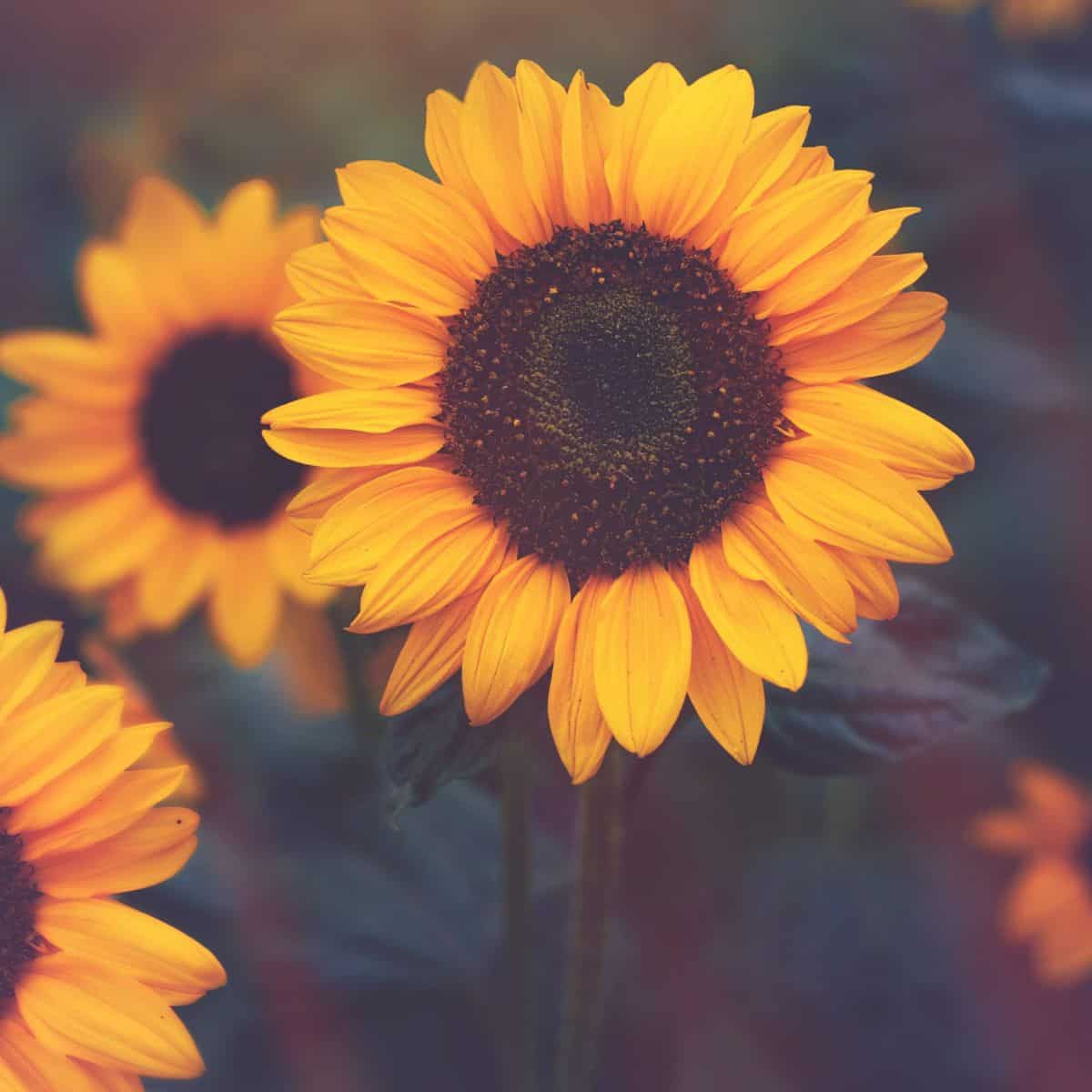 Sunflower (Helianthus annuus)
Sunflower blossoms have a nutty flavor that is popular in savory dishes. Make a beautiful sunflower salad with its colorful petals and nutrient rich seeds. A family-friendly snack that's filled with protein and nutrients, sunflower seeds make an excellent option. Cooked and salted, they make a tasty snack anywhere you are or can be shelled to mix into your favorite salad. They grow tall and love the sun, which makes them perfect for filling in the backs of garden beds or for building a fun tall structure for your children in the backyard. The flower tastes similar to artichokes.
Pansy (Viola x wittrockiana)
Incredibly easy to grow and beautiful in everything you add it to. Enjoy our popular Garden pansy salad.
The wildflowers: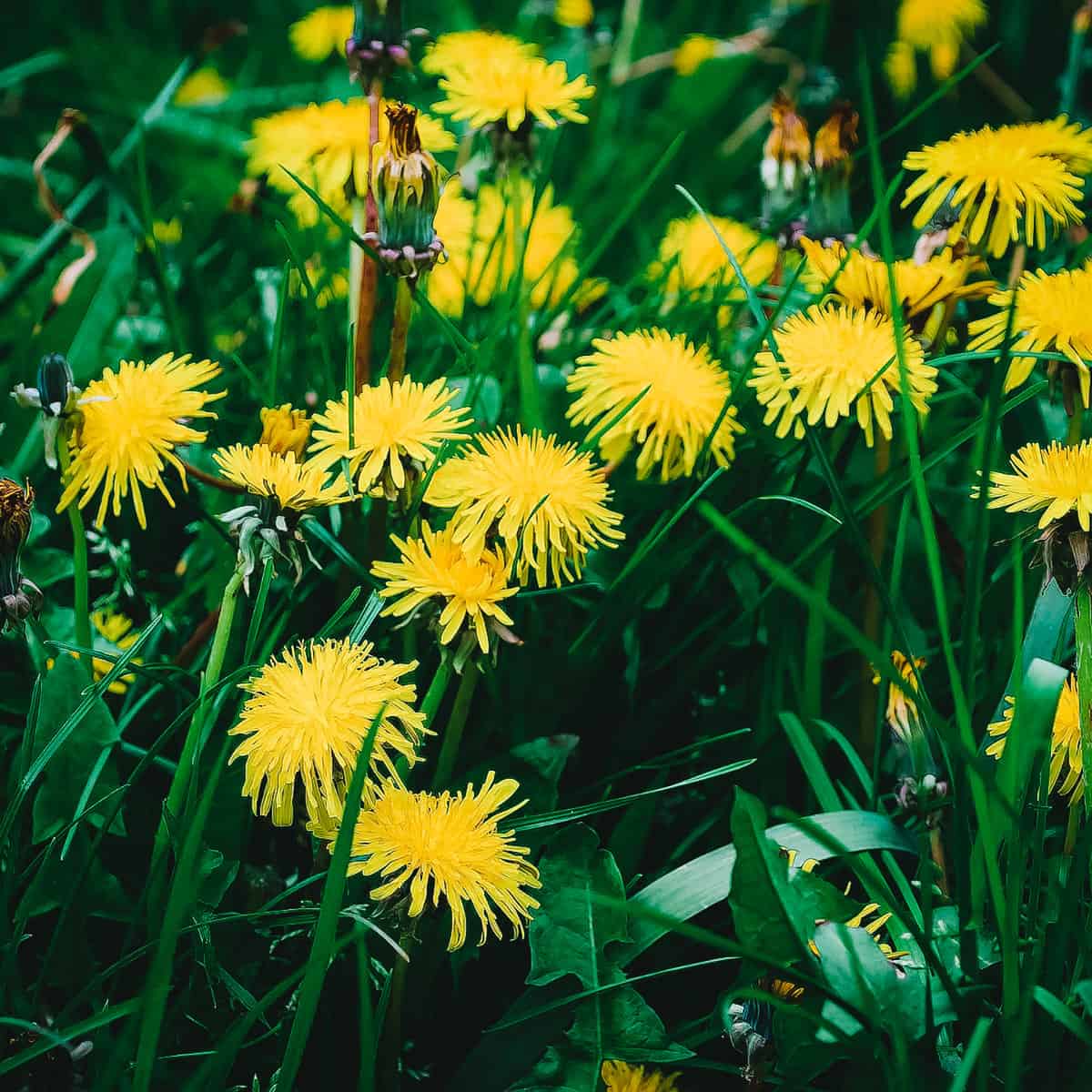 Dandelions (Taraxacum officinalis)
The dandelion plant is a common herb that can be found growing all over the world. It's great to grow in your garden, because it's difficult to harvest safely (not close to a roadway, or in an area without many animals). The roots of this edible flower have been used for many years as medicine and it's flowers taste sweet like honey. Can be used in anything, from salad, herbal chicken stock, lemonade or tea.
English daisy (Bellis perennis)
While many people enjoy the bitter taste of these flowers, they are most often used for their beautiful petals and decoration.
Garden sorrel (Rumex acetone)
If you love the tangy taste of lemons, then sorrel is a flower for your palate. It has tart flavors that are refreshing and good on pizza or in sauces to add some excitement!
Honeysuckle (Lonicera periclymenum)
Gorgeous with a sweet honey flavor. Only the flowers are edible, avoid the berries which are poisonous. The beautiful flowers attract butterflies, hummingbirds and bees.
Primrose (Primula vulgaris)
With its sweet, floral fragrance it's no wonder this plant is popular on pickles. Ferment into wine, garnish your salads, add to your pickles. They're great for use in garden beds and borders as well as containers, or naturalizing areas of the lawn.

Violets (Viola species)
Can be candied and used to decorate cakes or made into violet jelly. You can use violets as a ground cover for your lawn, helping to add a pop of color long before many other flowers begin to bloom.
Fruit trees will produce flower blossoms before they grow fruit. This helpful link will help you properly identify fruit tree flowers. https://www.homestratosphere.com/fruit-tree-flowers/
Use flowers from your own garden that haven't been sprayed with pesticides. And consume only flower petals.
The fruit flowers:
Apple Blossoms (Malus species)
Apple blossoms have a delicate floral flavor and aroma. They are an easy accompaniment to fruit dishes, or you can candify them for use as decoration! Be aware that eating too many will cause nausea - this isn't something we recommend doing anyways since the flowers may contain cyanide precursors (which means they're poisonous).

Citrus Blossoms (orange, lemon, lime, grapefruit, kumquat)
Often distilled into floral waters. Distilled citrus flower water is often used in Middle Eastern pastries and beverages. It has a characteristic citrus flavor with an extra hint of lemony goodness that makes for refreshing drinks on hot days! Try my orange blossom creamsicles.

Elderberry Blossoms (Sambucus spp)
Elderflowers belong to the olive family and are beautiful flowering plants. Flowers such as these are highly fragrant and can be used in backyards and landscaping. The flowers, leaves, berries, bark and roots have all been used in traditional folk medicine for centuries. NOTE: All other parts of this plant, except the berries, are mildly toxic! They contain a bitter alkaloid and glycoside that may change into cyanide. The cooked ripe berries of the edible elders are harmless. Eating uncooked berries may cause nausea, vomiting, and diarrhea.
The herb flowers:
Most herb flowers are just as tasty as the foliage and very attractive when used in your salads. Add some petals to any dish you were already going to flavor with the herb.
Basil (Ocimum basilicum)
Basil, also called great basil, is a culinary herb of the family Lamiaceae. It is a tender plant, and is used in cuisines worldwide. In Western cuisine, the generic term "basil" refers to the variety also known as sweet basil or Genovese basil. Basil is native to tropical regions from Central Africa to Southeast Asia. Enjoy basil flower in our Basil flower pesto in mortar and pestle
Chives (Allium schoenoprasum)
Chives make a great addition to your flower or herb garden with their small but colorful blossoms. The green stems make a great seasoning for your favorite savory recipes or to add to your favorite salads. The round fluffy purple flowers of this herb have a light onion flavor, making this herb a great addition to salads during the summer along with flavoring potatoes and scrambled eggs.

Bee Balm (Monarda didyma)
Bee balm is an annual plant that can be found in the mint family. The taste of this herb resembles oregano and mint, but with citrusy undertones from lemon to orange when consumed as tea or salads dressing up your food dish! Bee balm is extremely popular among home gardeners too because these plants don't require much maintenance whatsoever.

Borage (Borago officinalis)
Has lovely cornflower blue star-shaped flowers. Blossoms and leaves have a cool, faint cucumber taste. Wonderful in punches, lemonade, gin and tonics, sorbets, chilled soups, cheese tortas, and dips. You will love this cucumber borage gin and tonic or cucumber borage salad.
Frequently asked questions:
Where Can I Buy Edible Flowers

Sourcing edible flower petals doesn't have to be confusing or difficult! As a floral baker and self proclaimed flowervore I want to share where we get safe edible flower petals for cookies and cake decorating. We have an entire post dedicated to sourcing fresh edible flowers, read here! And if you're looking for the best flowers for your health and tea, we've got you covered too!

Now I don't know where you are in the world, but most of my readers are in the United States. I am a diplomat and have lived all over the world. And I have been able to easily source edible flowers easily in the places I've lived: the USA, Europe, Africa and Asia. And when it hasn't been able to find them, I've found them INCREDIBLE EASY TO GROW AT HOME WITH MY CLICK AND GROW SYSTEM! Read how here.

Your own garden: If you are serious about decorating with edible flowers, the best place to get them is from your own organic edible flower garden. Now, I know not everyone has the time and space for an outdoor or even container garden. So, you can do what I do (now that we're living in the Middle East and there is no way I can grow flowers outdoors) and use an indoor garden system. This is how I grow my own lavender, pansies, and more. So - rule of thumb, the very best place to get fresh edible flowers is from your own garden. When I haven't been able to grow my own I've found it expensive to source the amount I need. For a one time project, keep reading.
Organic farmers: The next best place is to source them from organic farmers. In every country I've lived in I've been able to find someone who grows organic flowers for consumption. They may be very seasonal, so keep reading to learn how to preserve your flowers and make them last as long as you need. But, it's very likely you can find someone who is already growing them.
Farmers market: The farmers market will often have edible flowers due to their increased popularity. Before certain crops grow, they produce flowers - like squash blossoms, or cucumber flowers. And if you don't see any, ask the vendors. Maybe they'll bring some for you next time!
Grocery stores: During spring, you will likely see them in your the produce section of your local grocery stores. What I do is buy more than I think I'll need, preserve them. The best way to do is is to and make pressed flowers to preserve them so I can still use their natural beauty when they're no long in season. Sprouts and Whole Foods market has sold edible flowers in their produce section.
A local nursery: however you'd have to look for organic plants with edible flowers, these are the ones safe for consumption.
Online sites: If you live in the United States, there are several websites dedicated to selling organic flowers.

Gourmet sweet botanicals: Gourmet Sweet Botanicals sells high quality Edible Flowers and specialty items and ships direct to your door! These products are harvested, packed and shipped the same day from the farm to ensure the utmost in color, freshness & flavor. They ship nationwide and to Canada using FedEx and UPS overnight services.
Cherry valley flowers: As a USDA certified organic farm, we take great pride in growing our edible flowers without the use of synthetic chemical pesticides, herbicides, or fungicides. This means that when you eat our edible blooms, you're only tasting nature.
Melissa's farms: Melissa's Edible flowers complement many dishes, adding glamour and pure elegance. Varieties of edible flowers may include: Carnations, Hollyhocks, Daisies, Marigolds, Nasturtiums, Chrysanthemums, Chicory, Cornflower, Lavender, Snapdragon, Violets and Pansies. Few of the edible flowers have a lot of flavor; they are primarily added for color, design and aesthetic value.
Are all flowers edible?

A little knowledge goes a long way towards ensuring your health and that of others, so make sure to read through these important precautions before consuming any type of edible flower.

Not all flowers are edible. Even simply garnishing a dish with a flower that is not edible can make you very ill. Be sure you have properly identified your plant before consuming. If you are foraging in nature, use a plant identification app, which helps people identify harmful vs harmless plant species so they don't get sick from trying new things while hiking through nature. Identify the flower exactly and eat only edible flowers and edible parts of those flowers.
Most store bought flowers are not safe for consumption. The type of flowers you plan to use for food should never come in contact with pesticides or other chemicals. The best edible flowers are ones you grow organically in your garden. The exception is the very seasonal food grade flowers sold in your local grocery store, more on this below.
Never harvest flowers growing by the roadside, chemically treated lawns, or areas with lots of animals.
If you haven't tried a particular flower in culinary uses, taste a small piece of the petal before consuming a whole petal. You can be allergic to flowers. Use flowers sparingly in your recipes due to the digestive complications that can occur with a large consumption rate.
Tips from the flower expert:
Proceed with caution when eating edible flowers. Only buy your edible flowers from a source you can trust where you are sure you are getting a safe, edible species of flower. The seller should guarantee that the flowers were grown without the use of pesticides or fungicides. If foraging for wildflowers, be extremely confident when identifying species of flowers to avoid eating anything toxic or unfit for consumption. If in doubt, don't eat it.
Thinks to look out for when picking or buying edible flowers:
Mold. Especially important if you are buying your edible flowers packaged in a supermarket. Sometimes it's hard to know how long they've been stored and in transit from the farm. Look inside the package to make sure there is no mold spreading among the petals. It will usually be a web-like, greyish white mold that fuses the leaves and petals together.
Color. Flowers should look freshly picked, vibrant, and bright. If the colors have started to fade, or they look dull and lifeless, they may be expiring.
Petals. The petals should be perky and life-like. A loss of rigidity is normal after harvest, but they should not become too limp and floppy. Any browning or decaying bits around the edges is a bad sign.
Read here for:
Conclusion:
As you can see , there are many different types of edible flowers available . With such a wide variety, it's easy to find one that will complement any dish . So, next time you're looking to add something extra special to your meal , consider using one of these delicious and beautiful edible flowers. Thank you for reading ! I hope this inspires you to try something new in your cooking .