How To Make Lavender Honey Syrup
This honey lavender simple syrup is a sweet, slightly herbal and gorgeously floral flavoring that is perfect for lavender latte, iced coffee, cocktails, lemonade, and more! This lavender honey syrup recipe is particularly great for budding herbalists and new flower lovers, because it calls for dried lavender buds, which are easy to find at most health food stores.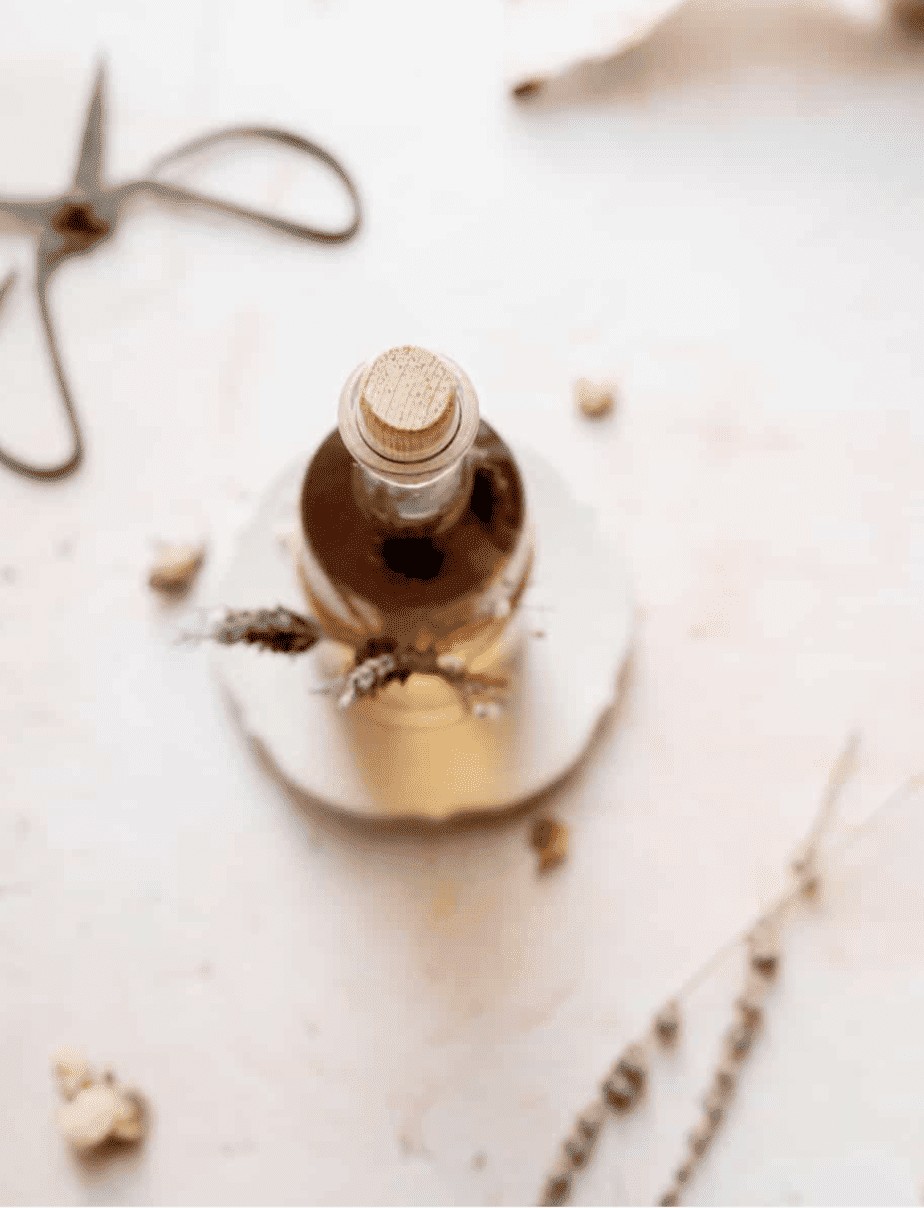 This lavender honey syrup is what we use in our signature Lavender honey iced latte, Lavender bee's knees (lavender lemon honey cocktail) & How to make lavender lemonade
You can use this syrup for any drink that needs a little more sweetness or flavor such as lavender iced coffee, iced tea, or even cocktails like mojitos! If you're looking for an all-natural alternative to sweeten your drinks botanically, then this recipe is perfect for you. It even makes a beautiful edible gift.
Curious about culinary lavender?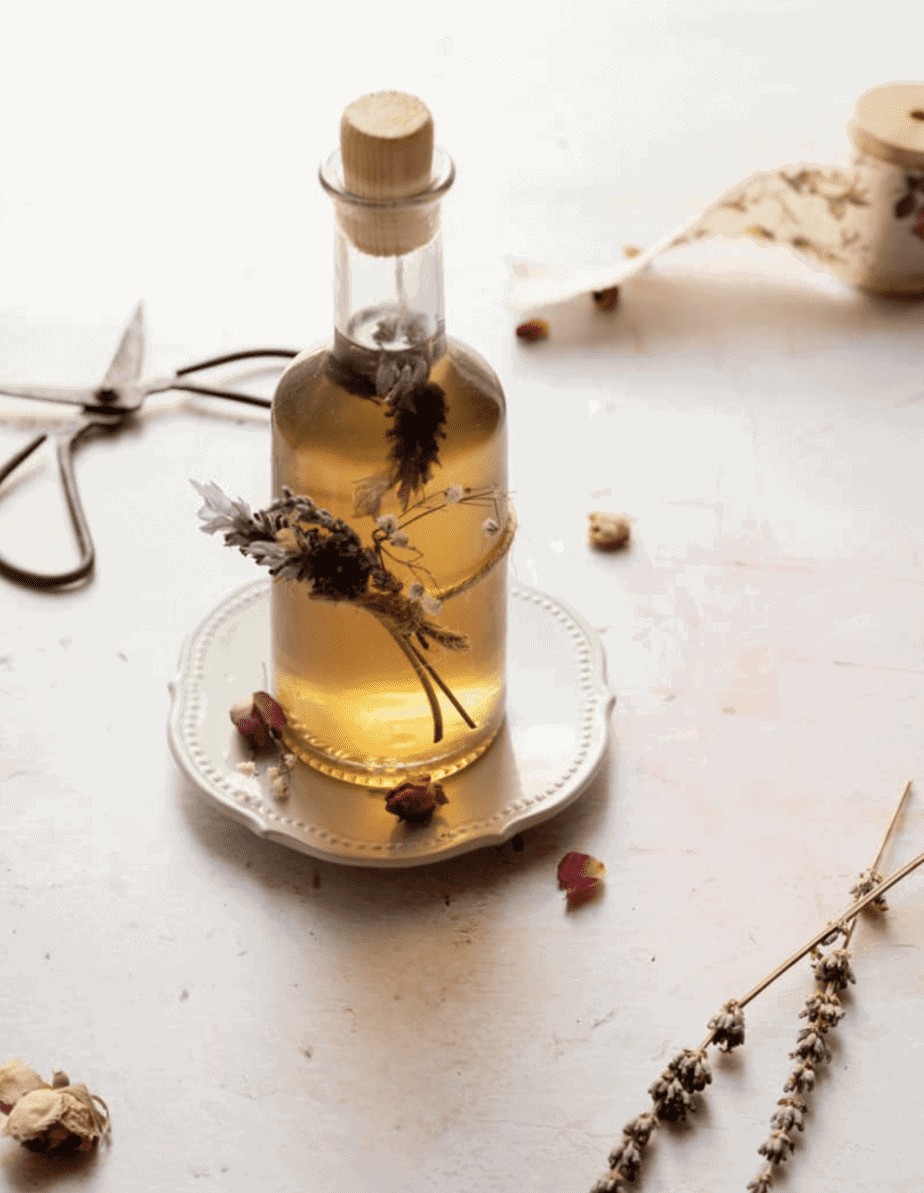 What is simple syrup?
Simple syrup is generally found in two strengths: Equal parts sugar and water, the most common strength in U.S. bars, is referred to as "one-to-one" (1:1). Two parts sugar to one part water is, as you might guess, referred to as 2:1, which is the standard syrup in U.K. bars; in the States, you'll often hear 2:1 syrup being referred to as "rich simple syrup."
ingredients:
Fresh or dried lavender
Raw honey (any honey of choice will do)
Water
Sugar (you can use all honey instead if preferred!)
how to make this syrup:
This 1:1 ratio is so simple, all it requires is boiling 1 cup of water with 1 cup of sugar + adding in your lavender and honey.
if using fresh lavender: use ½ cup
if using dried lavender: use ⅓ cup
which honey should you choose:
Honey is a liquid treasure trove of flavors and colors. It has been found that bees make honey from flowers near their hives, like orange trees or wildflowers in nature- which gives it's honey a different flavors, and that distinctive and their unique taste! Any non crystallized honey will work fine in this recipe. But, for additional depth of floral flavor we recommend:
Lavender lemon infused honey
Orange blossom honey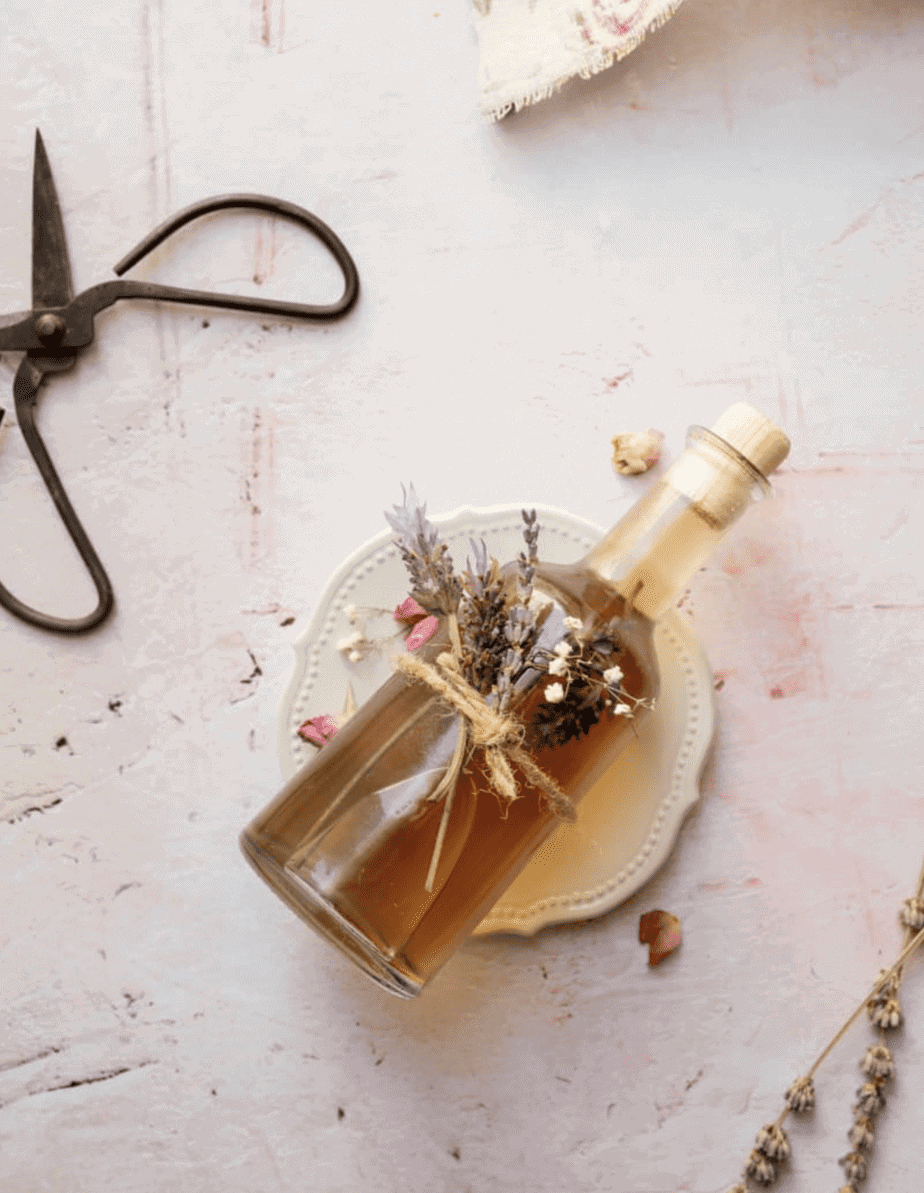 Frequently asked questions about this syrup:
How can I use this lavender syrup in coffee:

Lavender syrup is beautiful in a strong espresso with rich cream. Simply add a tiny bit of syrup and see if it suits your taste buds. Add more as desired. Visit our lavender latte recipe or lavender iced coffee recipe.
how long does simple syrup last for:

Sugar is used in cooking as a preservative— think jams and jellies, which are also called preserves. So simple syrups have a decent shelf life, when prepared and stored properly: made with very hot water and stored in a sterile container in the refrigerator. A 1:1 simple syrup like this one lasts only one month when refrigerated.
how to store lavender simple syrup:

The recommended way to store simple syrup is to use an airtight container that's been sterilized.
Recipes this syrup is perfect for